WakeupData is an online data integration hub. It is cloud based, so that our customers enjoy a continuous, safe and secure service.
It offers a user-friendly interface to online stores and media agencies for transferring their correct and up-to-date data to countless platforms for maintaining inventories, transferring invoices, using third party tools and marketing purposes.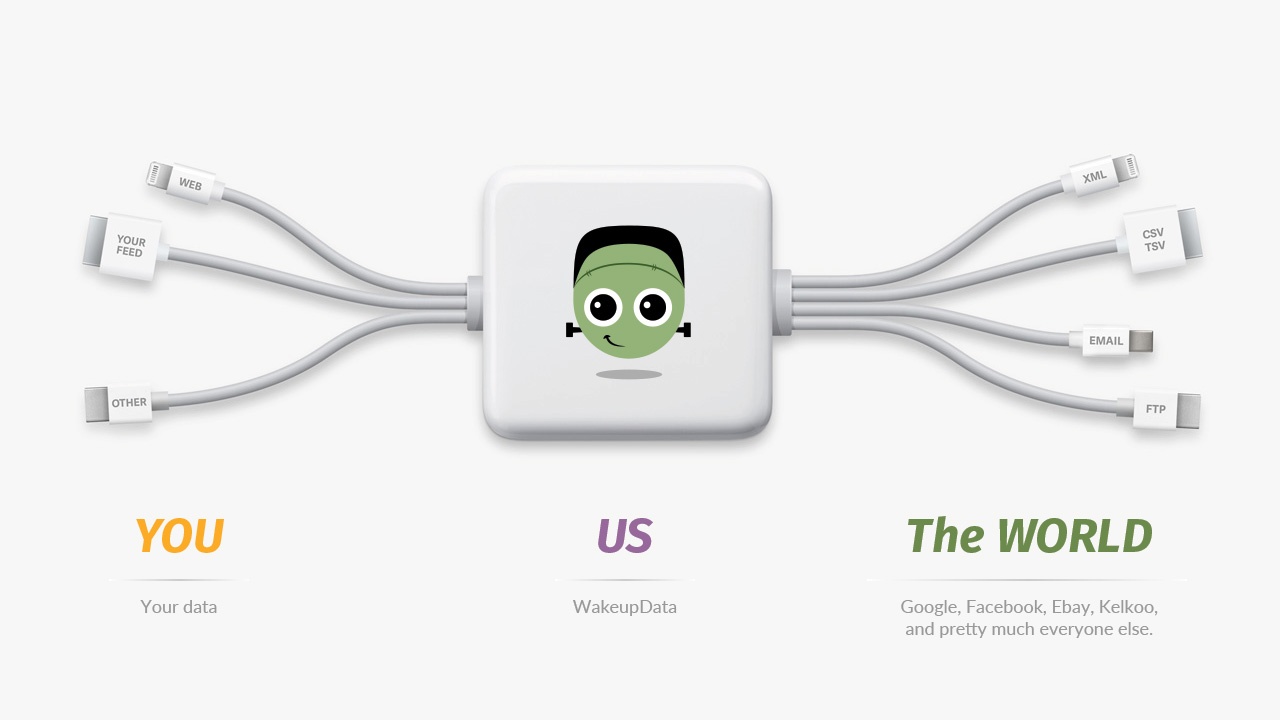 Simplicity is one of the most important aspects of WakeupData's cloud based platform, and we identify high-interactivity and high-computing-power as the two major columns of our software.
Therefore, our newly designed interface delivers great interaction while communicating the vast amounts of vital integration data we display.
WakeupData is not different in just a few areas. Our refined approach to designing an online data integration platform led us to create a product that can adapt and evolve. It is so modular, and so robust that it can be used for any kind of future integration you may think of.