Monitor and compare
The Business Suite offers products and services built for the marketing professional. You can accurately and efficiently monitor your competitors, match products and stay ahead with new market trends. You can use our crawler to grab any information you need, specifying the path you wish to take and the sites you wish to crawl - you have the control.
It is called a 'suite' because when combined, the range of products available offers marketing professionals the complete package forthe highest quality competitor monitoring and product data feed integration solutions, so you can deliver success.
Total control over monitoring
We deliver our solutions in the form of highly optimized products. You can specify exactly which competitors and suppliers you want to monitor, what you want to include and exclude and which channels you want to export to.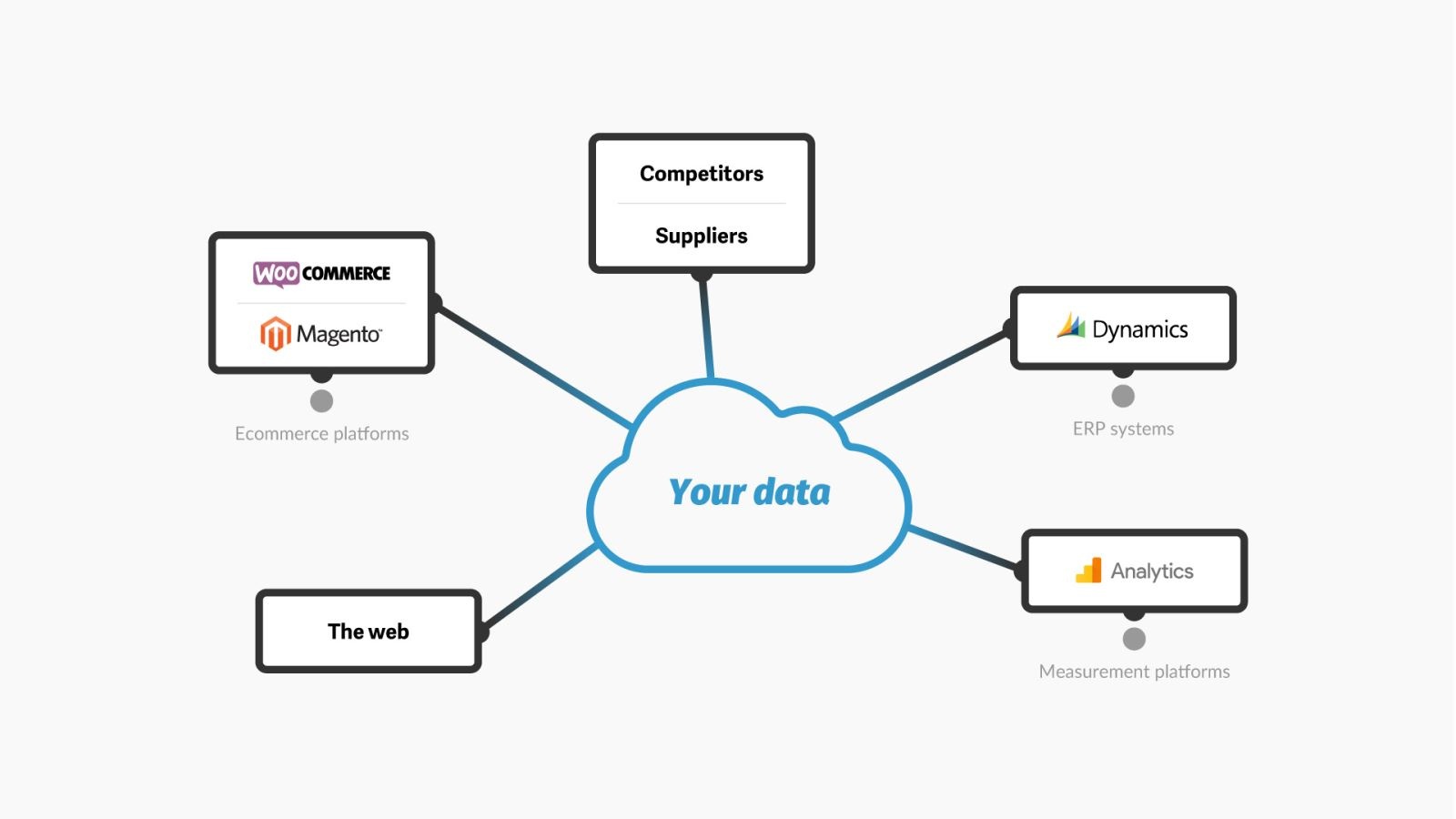 The products
Recon is a part of the Business Suite and allows you to:
- Monitor competitor activities
- Match products
- Always be one step ahead
Crawl is our intelligent web scraping and crawling solution that lets you:
- Download information from websites
- Populate data from list pages
- Grab tags, styles scripts - you name it!
WakeupData's Recon and Crawl setup is done by our success management team.
Crawl data is provided unformatted. Additional fees may apply for your additional requirements.
For technical support, please write directly to support@wakeupdata.com.
All prices above are VAT excluded.