Denmark Leads European Ecommerce Growth
Written by Ben Culpin, Posted on July 13, 2019
(Last Updated: February 08, 2021)
According to the latest report on European ecommerce, the industry is expected to be worth 621 billion euros by the end of 2019.
In comparison to 2018's valuation of 547 billion euros, this is an increase of 13.6% (source).
From a Scandinavian perspective, there was more good news in the annual report by the Ecommerce Foundation. They found that Scandinavian countries continued to rank amongst the highest for key factors like Ease of Doing Business, Internet Penetration, Logistics Performance Index and E-government development index.
In fact, Denmark was ranked first in the Ease of Doing Business Index (3rd globally), which is based on factors like the business, size, location, and nature of its operations.
Average online shopper spending in Europe
Western Europe (Netherlands, Belgium, UK, France, Germany) had the highest share of the continent's ecommerce turnover, but Northern Europe (Denmark, Estonia, Sweden, Latvia, Norway, Iceland, Lithuania) is the region with the highest spending per online shopper: 2.046 euros per year.
The average online shopper spending in the whole of Europe was 1,346 euros last year and is forecasted to grow to 1,464 euros by the end of this year (source).
We've put together a handy guide for anyone wanting to find out more about the e-commerce markets in the Nordics.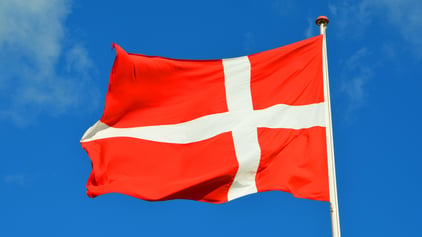 This ebook combines our knowledge of consumer behaviors, sales channels and market trends for Denmark, Sweden, Norway and Finland:
Internet penetration in Europe
In Europe, the internet penetration is at 82.5 percent, with Northern and Western Europe being the regions with the highest internet penetration - with Denmark in second place at 98%.
There are still many major differences between European countries when it comes to internet usage. For example, Iceland has an internet penetration of 99 percent, while in
Ukraine

just 64 percent of the population has access to the internet.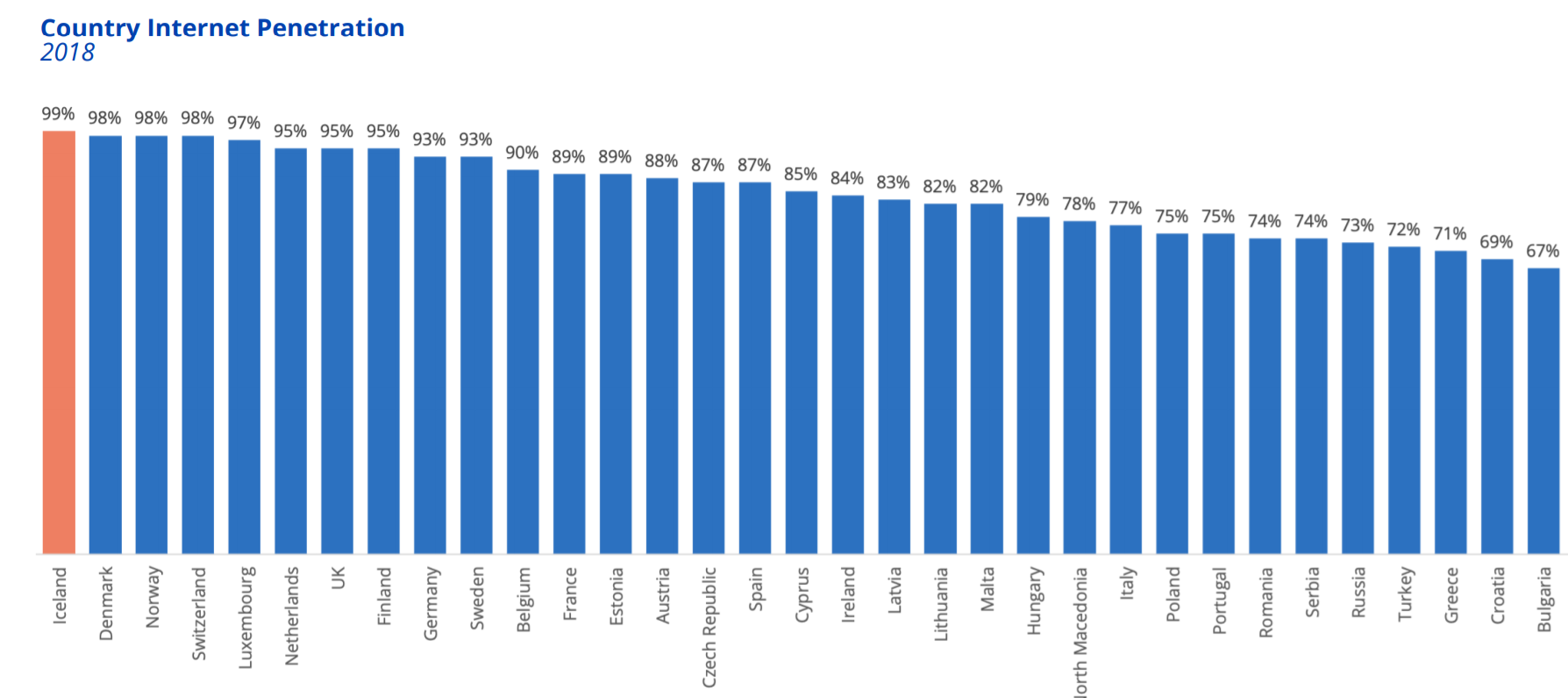 So as ecommerce continues to grow across Europe, what actions can online store owners take to seize on these opportunities for greater revenue?
Cross-border is also growing, with 49% of Danish consumers purchasing from abroad last year. This means that ecommerce businesses can sell on channels unique to specific European markets.
Taking the time to find the channel that suits your business and optimizing your product feed accordingly to meet those requirements will give sellers the chance to gain access to an engaged audience across Europe.
Find out more about our Feed Marketing platform or get your free evaluation below and gain access to expert advice from our feed marketing experts.