Amazon Books: Create an Optimized Feed to Boost your Book Sales
Posted on April 12, 2018 (Last Updated: February 08, 2021)
Amazon is the place where people come to find anything and everything they want to buy online, with book sales consistently being one of the more popular categories (source). This means that the customers you are trying to reach are out there, but are you taking all the necessary steps to find them?
This blog will outline the actions needed in order to optimize your product feed for selling on Amazon. By taking into consideration and implementing some of the recommendations listed below, you can start seeing significant conversions via your Amazon feed.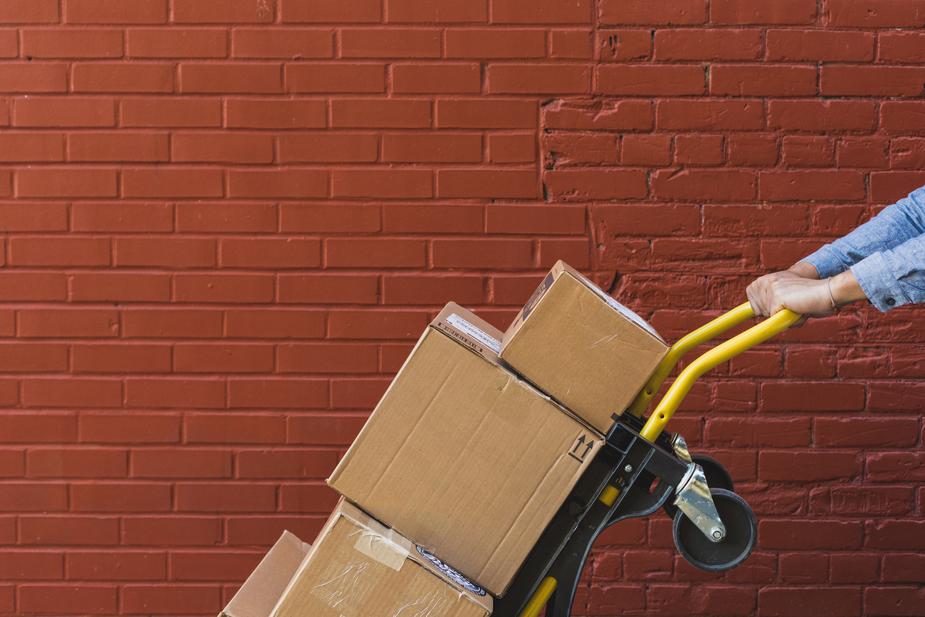 Product specifications for Amazon book feeds

Here we outline the factors given by Amazon for booksellers uploading a product feed (called the 'Inventory Upload'). Your marketplace account specifies which factors are required and which are optional: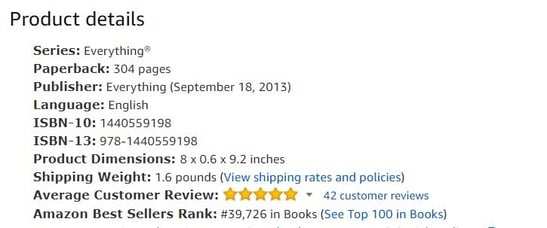 Amazon ASIN - An Amazon Standard Identification Number (ASIN) is a 10-character unique identifier assigned by Amazon.com and its partners for product identification within the Amazon organization. Get more info on ASINs here.


Item SKU - The 'stock-keeping unit' is a unique identifier for the product which should be present on your e-commerce store. SKUs will be assigned automatically by Amazon if not present in your feed, although this is not recommended.

Product EAN/GTIN/ISBN - A numbering system used in global trade to identify a specific retail product type, in a specific packaging configuration, from a specific manufacturer. Google found that having EANs in your feed could increase conversions by 20%.
N.B. As long as you can provide this relevant information, then Amazon will be able to fetch the rest of the categories automatically (title, description, stock, etc) which are listed below.

If for some reason you cannot provide the EAN/GTIN/ISBN for your book feed, you can use a feed management company to scrape your website and fetch the data for you, or you will need to manually provide the follow categories:
Product title - Providing a title which is optimized with keywords and designed to catch the customer's attention is crucial to the success of your shopping campaign. Check out our blog on the importance of giving effective product titles here.
Product description - The description which you give each product is essential, especially when selling books. It not only means that customers will be drawn to your product but will also meet the Amazon algorithm and ensure your products are not declined.
Author - Include as much info as possible. Remember co-authors, illustrators and editors who may have been involved.
Publisher – Here you should provide the publisher name as well as the date of publication (see image above).
Price - Amazon will provide an example of how much they are listing the item for. Unless you are offering a collectible edition of the book, it is recommended you list below the Amazon average price.
Expedited shipping – This is a list of your shipping options for each product. It should be comprised of the following "Next" (One day), "Second" (Two day), "Domestic", "International" and "Plus"


Shipping details - This includes factors like the weight, size and whether you can ship internationally.
A full list of the requirements for book sellers on Amazon can be found here under 'Book Loader'. Other factors include categories like 'edition' and 'binding'.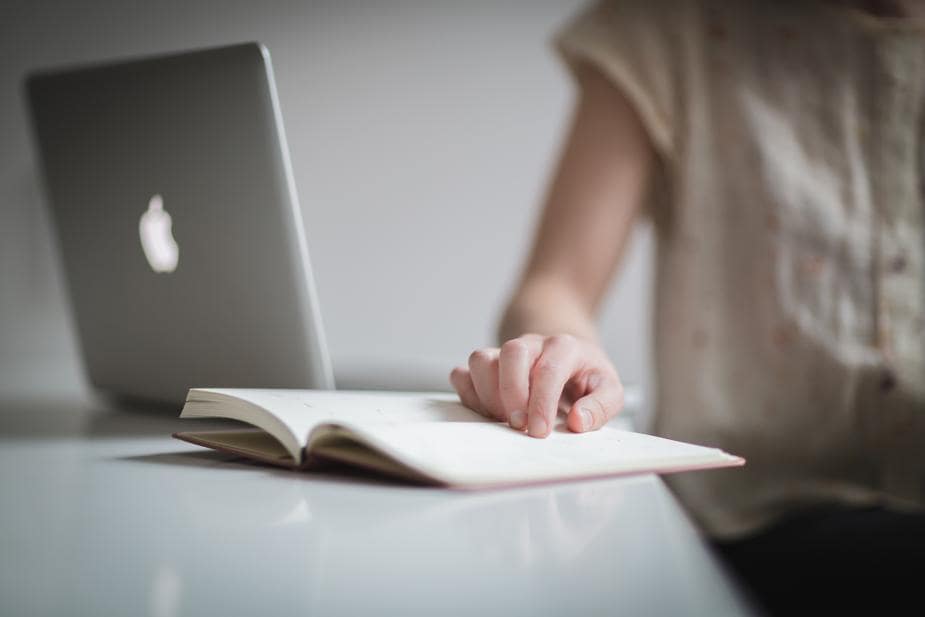 Adding missing info to your feed
To overcome issues like missing information, scrape tools can fetch data from your website and then export to your Amazon book feed. The Supercharge service from WakeupData offers a state-of-the-art page scrape tool for doing exactly this. We can easily enrich your product feed for factors like GTIN/EAN/ISBN numbers by merging other files or scraping information from your website. If you do not have these listed on your website, we can match your products to an external list in no time.
You can also add additional images, product information, stock specifications and shipping details - anything which you require.


Uploading your feed to Amazon
Once your updated Amazon book feed is ready to go, you can upload it to the Amazon Marketplace.

Once you have selected a template your text file can be uploaded for processing by Amazon Marketplace (which can take some time). You can upload via the 'upload multiple items' option in the 'manage your inventory' section of the Seller Account.
Doing this process manually can be time-consuming and complicated – taking up valuable labor which could otherwise be spent on more productive activities. For this reason, data feed management companies can handle the entire process: import, optimization and export for you – as well as handling later imports and additions to the Amazon feed and providing assessment of competitors.
What options are available?

We looked at how much it would cost to set up an Amazon feed from scratch amongst the leading competitors of feed management tools while including some important aspects:
For 20.000 products

WakeupData

DataFeedWatch

Channable

Productsup

Lengow

Free setup

✔

✗

✔

✔

✗

Interactive content editor with your custom functions

✔

✗

✗

✗

✗

Multiple daily updates

✔

✗

✗

✔

✔

Product filtering

✔

✔

✔

✔

✔

Customer Success Management Program

✔

✗

✗

✗

✗

Data history

10 days

✗

✗

✗

✗

Price
(before Add-ons)

€105 / month

€77

/ month

€129

/ month

N/A

N/A

Currency and weather data
Add-on

✔

✗

✗

✔

✗

Recommendation data


Add-on

✔

✗

✗

✗

✗

Data feed from scratch with a website crawl


Add-on

✔

✗

✗

✔

✗

Enrich your feed with your website data
Add-on

✔

✗

✗

✗

✗

Business intelligence integration
Add-on

✔

✗

✗

✗

✗
Are you listed above and do not think the comparison reflects the information on your website? Contact us.
Getting your free evaluation

With WakeupData you can get an evaluation of your current setup for free from one of our expert integration consultants.
Unlike many others, we take the time to evaluate your current feed on Amazon or any other channels with which you may already be connected to. We can offer guidance towards improving your feed, setting up a new feed from scratch and the next steps available to you in order to sell books on Amazon.
This means that you spend less time and labour working on the raw data, whilst still benefiting from an increased revenue and expansion to your product feeds.

Check out our Selling on Amazon FREE e-book which gives you the tips in this post plus much more to give you the best results when selling on Amazon.