Selling on PriceRunner - 2021 Best Practices
Written by Admin, Posted on June 11, 2018
(Last Updated: April 21, 2021)
PriceRunner is the number one price comparison site in Denmark, Sweden and the UK. But in this post we want to look at what gets sold on PriceRunner, and just why exactly it has become so successful in cross-border commerce throughout Europe.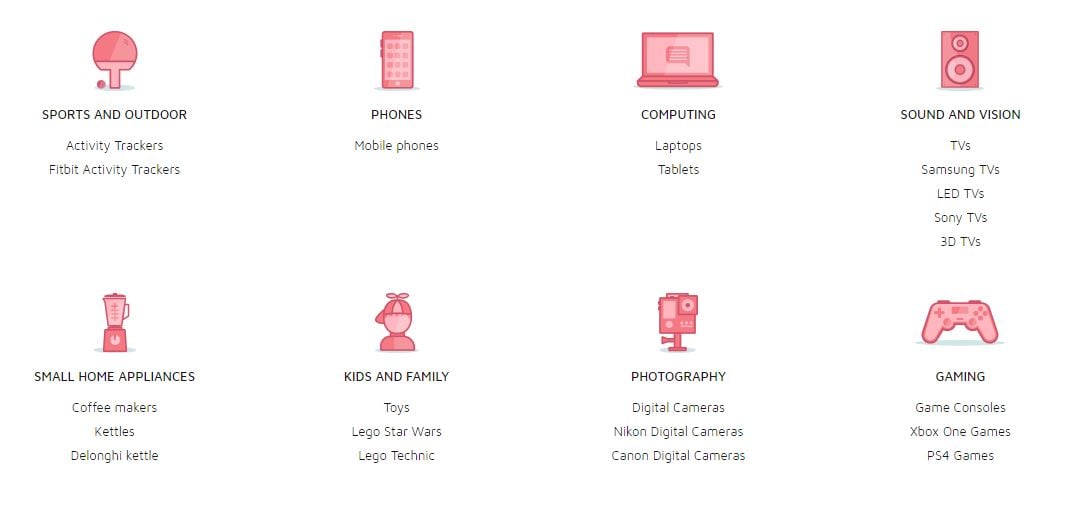 As the screenshot (above) shows, PriceRunner offer comparisons on all types of product category from electronics to furniture, clothing to beauty.
This means that if you are selling online, and want to target PriceRunner's wide customer base, there are almost no limits on the kind of products you sell - although please ensure you check the restrictions on the country in which you are selling with PriceRunner first, as there are variations between their different countries sites.
The reasons for its popularity?
From a buyer perspective, PriceRunner has built up a loyal customer base across Europe by consistently offering the lowest prices and constantly looking to improve their scope and widen the number of webstores and e-commerce sites which are included in their searches.
From a seller perspective, using price-comparison services like PriceRunner helps webstores massively by broadening the display area of their e-commerce business and promoting traffic from partner channels other than using search engines, social media and paid advertisements.
It is also an excellent way of increasing the average order value per visitor since your customer is also likely to find other products of interest in your web shop.
Use WakeupData and you can become a strong player in this massive network while maximising your sale figures.
PriceRunner's Categories
You can get your products listed on Pricerunner under two types of categories: price comparison categories and shopping categories. Each category has its own characteristics.
Price Comparison categories:
Merchant's products are matched to Pricerunner's product database using the data provided in their feed.
They (the merchant) don't have control over which product specifications or images are shown, because they are picked from from Pricerunner's database.
The lowest price is always listed first.
Shopping categories:
Merchant's category names are mapped to one of Pricerunner's categories.

The retailer has more control over the listing since he can decide what information and images will be shown for the products;

The listing order is based on popularity and what CPC the retailer is paying.
Regardless of whether you choose to use Price Comparison or Shopping Categories for selling on PriceRunner, you should first ensure that you meet the following criteria:
You should have at least 200 products in your inventory;

The products listed in your feed must all be in new condition;

All the product feeds listed on Pricerunner must be updated between midnight and 4am each night.
Luckily, using WakeupData's scheduling tool will let you set this up in a matter of seconds.
How to sell your products on PriceRunner?
With WakeupData it couldn't be simpler. All you need to do is provide a data feed from your webshop or ecommerce store - we support a variety of different formats including e-commerce platforms like Shopify, Woocommerce, Magento, web addresses, spreadsheets, uploading files or APIs.
We can then do the hard work for you, importing your data, optimizing to give the best results and exporting to PriceRunner using our pre-built template (screenshot, below), plus hundreds of other channels.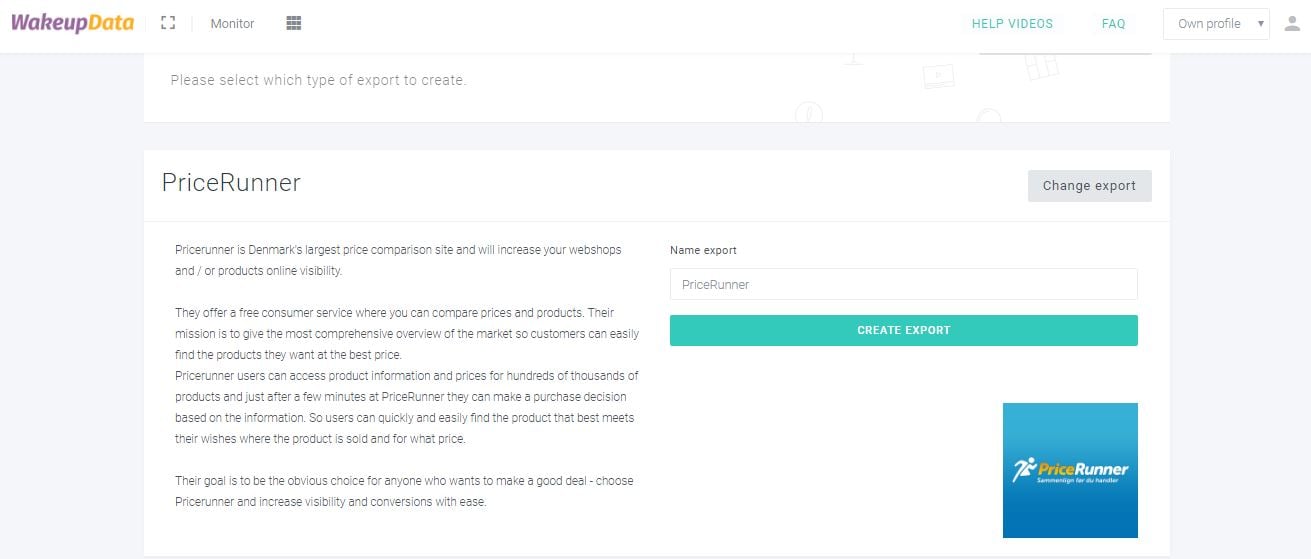 If you are interested in getting connected with PriceRunner, or would like to hear more about WakeupData's tailored feed marketing solutions, please get in touch via the link below.