Using a tool that offers product content optimization software, you can merge together multiple data sources, analyze the quality, structure and standardize your ecommerce data feed content, and export it as a single, high-quality master feed, tailored to your chosen channels.
Gain a consistent, multichannel presence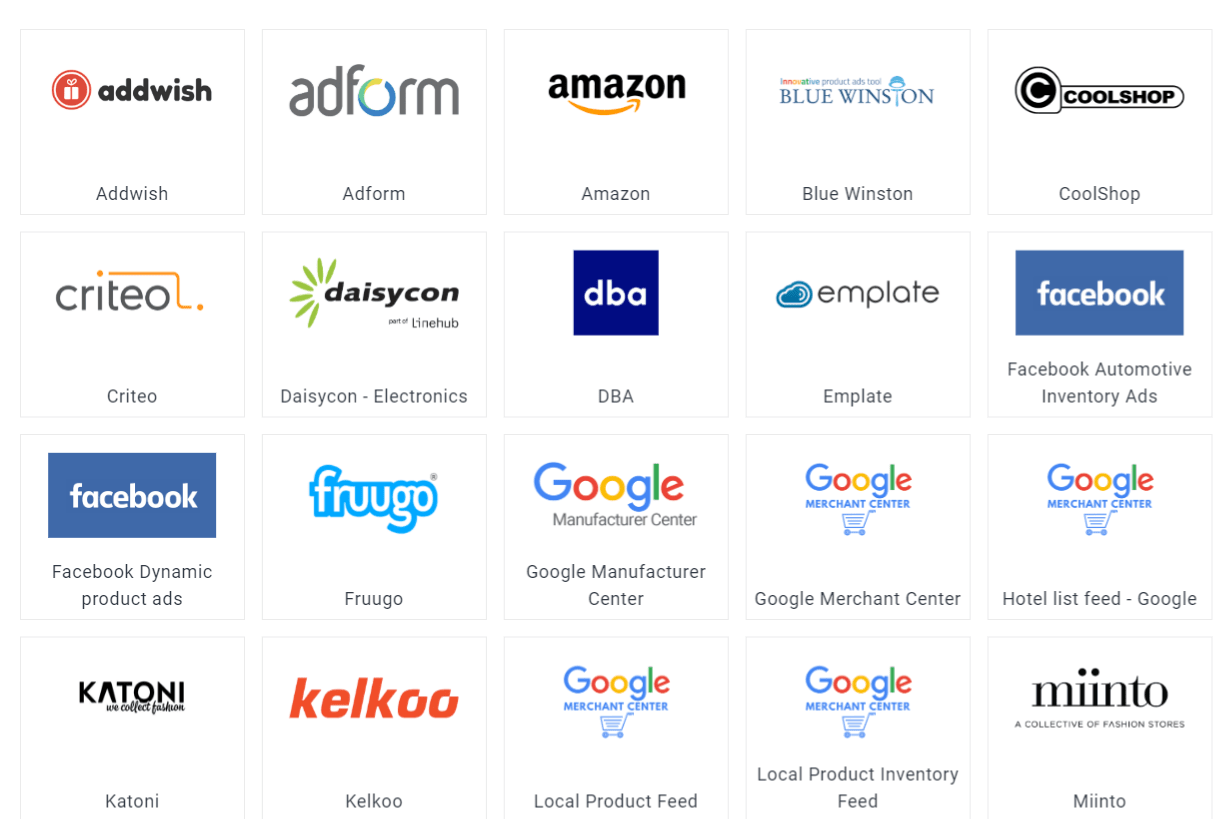 For an effective e-commerce product feed management strategy, you need to make sure the data you are exporting to various channels is consistent.
For example, you don't want to list one set of products on PriceRunner which states one thing, and simultaneously run Google Shopping Product Listing Ads which state something completely different. This is a surefire way to lose any potential sales and negatively impact your brand image.
What feed management tools give you is the ability to maintain a consistent presence across all your sales channel which continually updates with accurate, up-to-date info on pricing and stock changes across all your ecommerce shopping feeds.
Furthermore, you are guaranteeing that the product feeds you are regularly exporting are going to not just meet the requirements of the channel, but be optimized and enriched with extra data to perform as well as it possibly can: