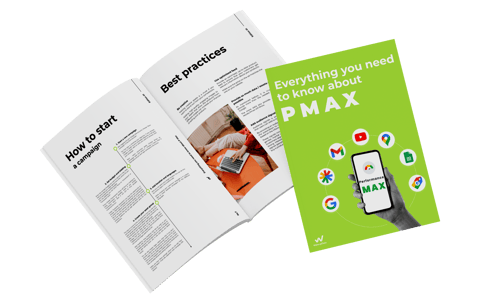 Discover the ultimate guide to realising PMAX's full potential.
Are you a marketer seeking for a way to improve your productivity and efficiency?
There is no need to look any further!
"Everything You Need to Know About PMAX," our ebook, reveals a game-changing solution that could be just what you're looking for.
Learn how to launch a PMAX campaign, from budgeting and bidding through asset groupings and ad optimisation. Our step-by-step guide will help you get the most out of your PMAX campaign.
Download now and revolutionise your campaigns.