Our Why
WakeupData was born to simplify the work of thousands of people, whether you are an online business owner trying to increase your sales, a marketer trying to come up with a new way to market products or a PPC manager trying to help your clients to get the CPC down.
We've designed WakeupData to give you back the most precious currency: TIME. That is our North Star.
Our How
WakeupData technology has been developed to be a self-service tool for web shop owners, marketers and PPC managers, with that said, our internal motto is: 'We CARE about your business'.
Our dedicated Customer Success team builds strong relationships to make you and your company more profitable.
Our technology and our team will reduce your costs by advising you on best practices, including out-of-the-box solutions to standard and unforeseen challenges as well as incredibly fast implementations of data feed management solutions, so you can relax and get back precious time and resources.
Our What
We help marketing professionals operating in the commerce industry to organize, optimise and understand their online product data.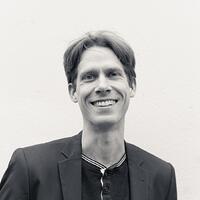 We do that, by developing user friendly software solutions, that inspire action and drive massive impact measured in time and cost savings.
After working in the core team that developed Wupti in 2013, Dennis Cassøe our co-founder, realised the need for a tool that could facilitate the integration of e-commerce platforms with EVERY channel.
Dennis felt the struggle of webshop owners and marketers to deliver quality data to each one of the thousands of sales channels, marketplaces and shopping carts in the global market.
Dennis created WakeupData to transform an incredibly complex problem shared by many, into a tool that is simple, easy to use and a fraction of the cost of other solutions and which generates ROI within 14 days.