Sell on Miinto Marketplace [Infographic]
Written by Ben Culpin, Posted on November 26, 2018
(Last Updated: April 03, 2020)
This new infographic looks at the online fashion platform Miinto. Find out how they enable fashion retailers from across Europe to connect with a huge audience and compete with big brands on the online stage.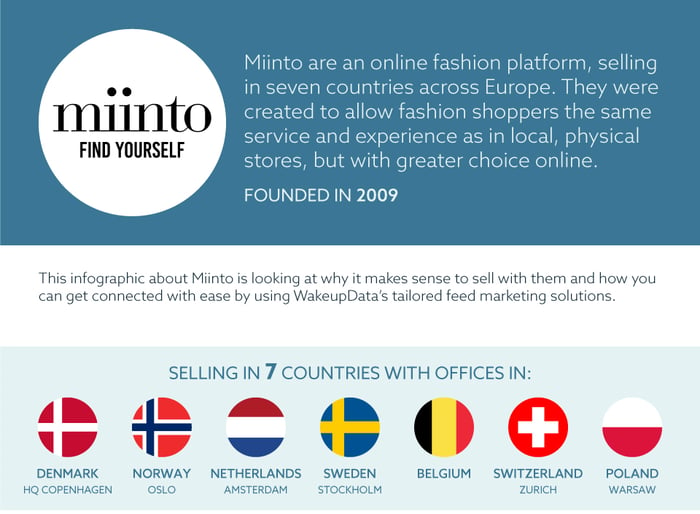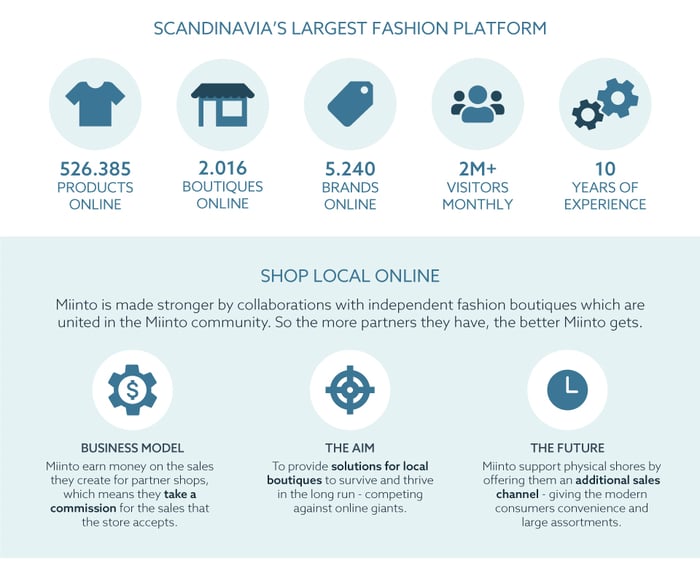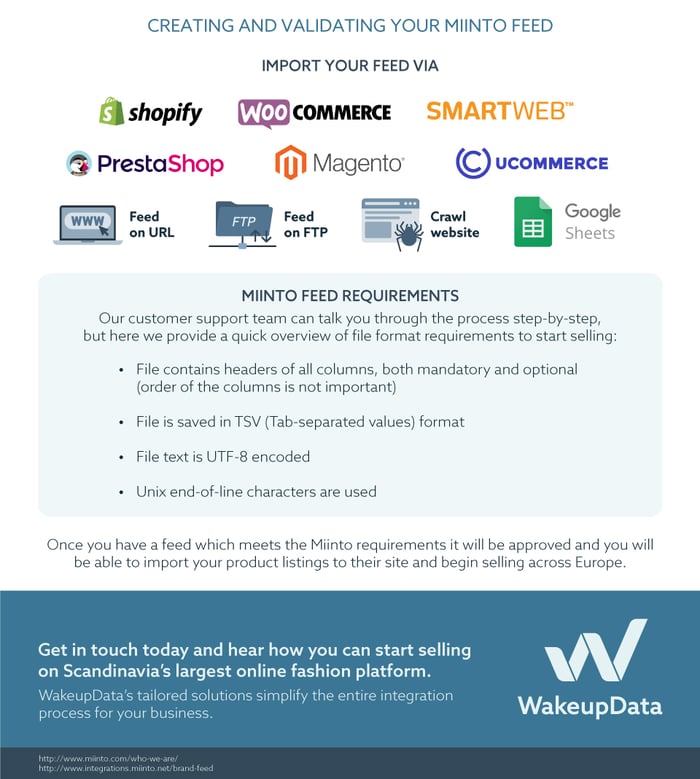 Miinto are an online fashion platform, selling in 7 countries across Europe.
They were created to allow fashion shoppers the same service and experience as in local, physical stores, but with greater choice online.
Why sell on Miinto Marketplace?
They offer 10 years experience creating additional turnover for online stores over the whole of Scandinavia and more than 2000 partner stores connected to Miinto across 7 regions.
By choosing Miinto as an online sales channel for your business, you gain access to over 2 million visitors every month - shopping directly from your online store.
All types of clothing products are sold on Miinto, from jackets, jerseys, t-shirts, trousers and suits.
There are some best practices to sell on Miinto that will definitely help you grow your business in this marketplace.
Try to set the product prices at a competitive level
Ensure your high-quality product data with multiple images, accurate product titles, and descriptions and most importantly EAN/GTIN codes.
Why choose WakeupData to sell on Miinto?
Miinto is fully integrated with WakeupData and it's an excellent sales channel for fine fashion merchants. From now on your product prices, stock levels and new products will be synchronized in real-time. WakeupData will keep your data up to date with an unbeatable product update frequency in order to automatically collect any data modifications made in your store.
Find out more about our data feed management solutions, which are tailored to your business. You can also read client cases who have achieved remarkable results by managing their data with us.
Take the step today, get your free product demo below.