Expansion of WakeupData's Google CSS offering to 9 markets across Europe
Written by Ben Culpin, Posted on June 18, 2019
(Last Updated: April 07, 2020)
In the latest CSS update, we are pleased to say that over the last few months, WakeupData's Google Comparison Shopping Service has now become available to more people, across more European countries than ever before.
Our CSS, BestPricession, is new helping clients in Denmark, Germany, Sweden, Austria, Norway, Netherlands, Poland, Finland and the UK.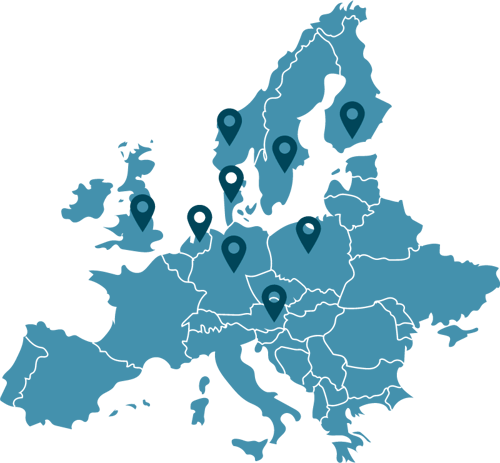 Over the coming weeks, we will provide further insights into the state of Google Shopping for each of these nine specific markets. This will go into more depth into the e-commerce industries and well as unique customer behaviors and market trends.


Why use a Google CSS Partner?
Comparison Shopping Partners are certified CSSs that have completed in-depth training to help businesses make the most of Google Shopping Ads.
As a Google Certified Comparison Shopping Service, WakeupData can help agencies throughout Europe by optimizing campaigns using powerful data feed management and optimization strategies.
Running your Google Shopping activity via a CSS is significantly cheaper than running your campaigns directly through Google Shopping.
For example, a €1 bid through a CSS is worth €1 in the auction, whilst a €1 bid through Google Shopping may only be worth 80 cents. In theory, you could reduce your CPC's by 20% and still achieve the same share of a search in the Search Engine Results Pages (SERP).
For shoppers searching for your products, Google Shopping ads run through the CSS work in mostly the same way as usual. However, if a user clicks on the WakeupData part of the ad, they will be taken to the CSS website with the search term they used already populated. A click anywhere else on the ad will direct them straight to the product page of your website.
Selecting a CSS partner
Taking the step to select a CSS partner means you benefit from the savings and improvements in ROI offered to all Google Merchants.
As well as this, you get the benefit of engaging with specialists who have completed CSS training and, in the case of WakeupData, can offer years of feed marketing expertise to give you optimized results.
You can select your Google CSS partner from the official list here.
Don't hesitate to reach out to us if you have any questions. Or visit our CSS Page to get more details on how our solutions work.