Selling on VidaXL | Merchant's Guide
Posted on June 27, 2018 (Last Updated: July 06, 2021)
We take a look at online marketplace VidaXL, which offer customers thousands of products from home and garden to DIY and clothes.
Find out who they are are, what they offer online sellers and how you or your clients can get easily integrated with VidaXL by using a data feed marketing tool.
VidaXL: Channel info
The seed of vidaXL was planted in 2006, when two Dutch entrepreneurs – Gerjan den Hartog and Wouter Bakker – started selling products on e-Bay.
They made the choice to start developing their own branded products and selling these to consumers over the internet.
The assortment quickly grew from selling in the Netherlands, and they started selling products in several European countries, with the ultimate goal of offering products at much lower prices than their competitors.


What do they offer customers?
VidaXL control the complete chain from production to shipping, meaning they keep the costs for their customers as low as possible.
In that way they influence the design and packaging of products, and with their purchasing power can offer their customers the best possible deal: a good product for a very competitive price. This allowed them to market the concept over the last few years, and expand worldwide.
Why sell with vidaXL?
They have over 10 years of experience in cross-border e-commerce and give all sellers an easy opportunity to increase their sales quickly and effortlessly.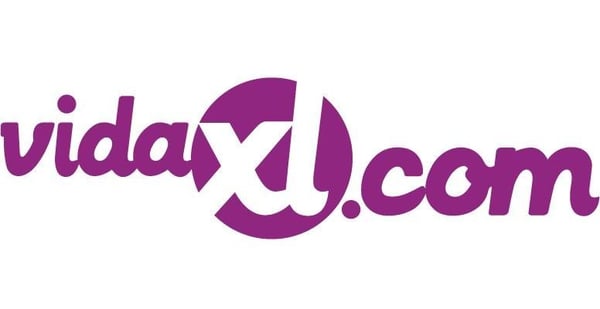 By opening their marketplace to other sellers they share their continual growth - you can optimize the processes of all your data, offers and orders in your own system or in the vidaXL Marketplace platform.
All while you grow your business in your own region or across multiple borders.
Advantages of the marketplace
Broad target audience: Because of the diverse assortment vidaXL reaches every target audience.


Easy integration of your products: It just takes a few steps to integrate your products, to go live and start generating sales.


3rd generation connectivity: Bringing your products online becomes easier with advanced techniques.


Competitive commission: Their commission models are often sharper than other marketplaces.
Dedicated support: The dedicated vidaXL team is always there for you.


Creating your VidaXL product feed
First up, you'll need to simply signup as a seller on the VidaXL marketplace by completing their form, which you can access here: https://corporate.vidaxl.com/vidaxl-marketplace-sign-up/
Required VidaXL feed fields with a description of each field
Field Name
Short Description
EAN

European article number.

Product category

Category that the product belongs to, including

sub-categories. e.g. Animals & Pet Supplies>Bird

Supplies>Bird Stands.

Product price

Full price of the product.

Product URL

Link to the product page on the website.

Product image URL

Link to the product image on the website.
Optional VidaXL feed fields with a description of each field
Field Name
Short Description

Product size

Size of the product.

Product color

Color of the product.

Product material

What the product is made from.

Product weight

Weight of the product.

Product brand

Name of the brand or manufacturer of the

product.

Product quantity

How many units of the product are in stock.

Energy label value

The energy label value for the product. Used

for electrical products.
Feed formats for VidaXL: XML, CSV or JSON.
Sending your product feed to VidaXL: URL address.
Where does WakeupData come in?
Get connected to VidaXL in minutes by using our pre-filled templates - available for hundreds of ecommerce channels. We give you all the tools to effectively build and optimize your feed using rules and simple expressions.
WakeupData presented a good opportunity for a good opportunity for a collaboration after we had first contact.

The value we see in this collaboration is represented by the technology and perspective which they offer, which will integrate our seller's products faster, thus resulting in a prompt and reliable process of listing.

This positively impacts the buyer's satisfaction, by having a large variety of items online to choose from."
Find out more about our tailored feed marketing solutions, how to optimize your feed for online marketplaces and book your free demo below: