Completing an incomplete product feed
Posted on March 22, 2021 (Last Updated: March 22, 2021)
Many brands and retailers don't always have the product information they need to start listing and advertising products online.
Sometimes this data is located across different sites around the web; other times, the data is in a completely different format than the one which is needed.
So how can a business gather all of the data necessary to populate a complete, detailed and, most importantly: high-performing product feed?

We've put together a few tips so you can get hold of missing data and complete your product feeds to sell more online.
1. Use info from content databases
Content databases like GDSN were made to help manufacturers and retailers reliably share product information.
These are powerful archives for basic information like brand name or color.
Importantly, all of this data is standardized. This data is available for all who are granted access by the data's owner.
One downside of content databases is that they may not have all the information you need. Because these databases were created originally for the logistics industry, they won't have flashy images or marketing-friendly product titles.
Information commonly found in a content database includes:
Brand
Height, width, and depth
GTIN
In order to use a content database, you will likely want to create a direct connection from your product information to the database. This will help ensure that the product information is never out of date or corrupted from the transfer.
2. Make use of information you already have
What if you could repurpose and remix product information already in your feed to populate new attributes?
The key to making this work will be a little creative thinking. Consider how can you take the product information you do have and use it to fill in the information you don't.

Before starting, consider your technical capabilities. Your resources and needs will determine whether this process is more automated or more manual. With WakeupData, you can create rules and filters to automatically and dynamically pull data from different attributes and create a new one.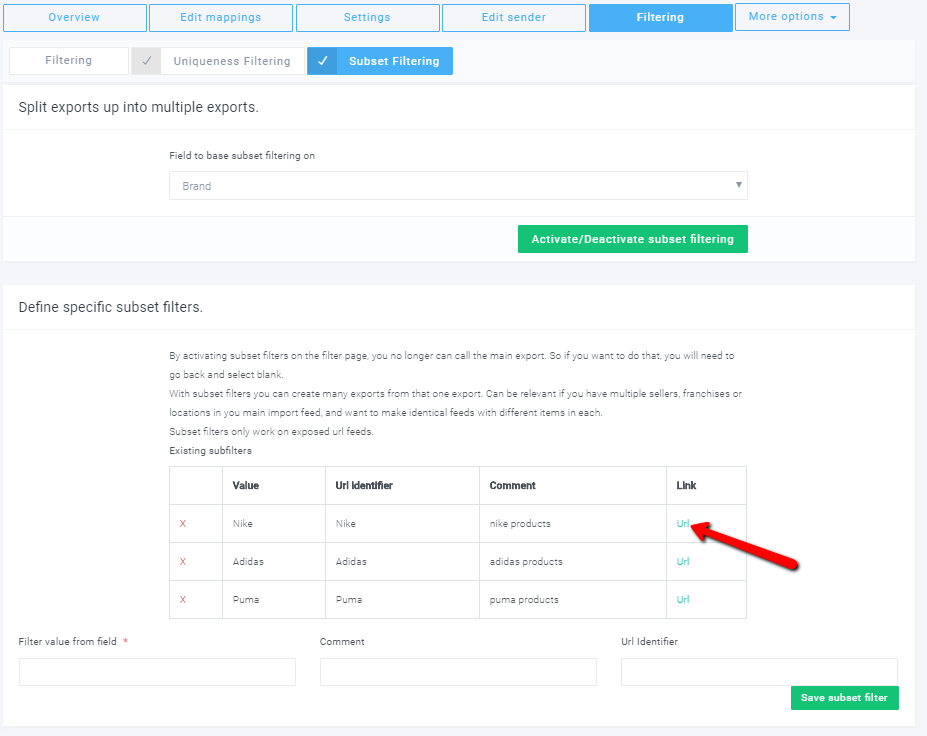 3. Use automated mapping tools
Mapping Google product categories can be very tough work. All categories must be entered exactly as in Google's current taxonomy. WakeupData makes this step much easier and more automated.

The easiest way to fill in Google product category information is to use category mapping. For WakeupData users, there are a few simple steps to complete the entire process:
First, choose where to pull data from. For example, which attribute has information that will most likely be related to the product category? Title and product type are common choices here.
Map the Google taxonomy that should replace the data from step #1. This is done using a drop-down list of options taken from the official Google taxonomy.
Then, all you need to do is apply the changes. That means the correlations you have made (linking one attribute to one Google product category) can now run for the entire feed (or even all feeds!).


4. Use a web crawler
Maybe you have all the product information you need - it's just scattered across several places. Maybe no one ever got around to saving those product images in one central location.
Perhaps you have no way of easily connecting product availability to your numerous feeds. No worries.
WakeupData offer an on-demand web-crawl tool which lets you extract valuable information like unique IDs, tags, images, metadata, etc from across the web - crawling manufacturer sites and databases.
Take data from around the web, consolidate and cleanse it on
WakeupData
, then distribute the resulting feed
Complete your product feed and master feed management with WakeupData
Once you've mastered these tools and options, there won't be any product data you can't find. In order to reach new channels fast and keep your data agile, you'll also want to ensure your product feed management is as automated and reliable as possible.
WakeupData provides an intuitive interface to help import, manage and optimize your product data for any ecommerce channel.