How to grow eCommerce sales using niche advertising channels
Posted on August 19, 2019 (Last Updated: February 20, 2023)
When it comes to digital marketing channels, many digital marketers focus on the most popular channels, such as Facebook, Instagram, and Google.
They are popular because they work for most businesses and simultaneously provide the best targeting options out there.
However, growing popularity also makes these channels more and more expensive each year. As a result, it gets even harder to get more sales at a reasonable price.
Most marketers don't have an unlimited marketing budget, and it becomes increasingly hard to meet their goals.
Q. So how do you get the most out of your marketing budget?
A. Allocate part of your marketing budget for experimenting on niche advertising channels.
Niche advertising channels
Instead of banging your head against the wall with the overcrowded channels, why not try a new addition?
New channels pop up all the time, and there's a lot of hidden gems out there. They can provide amazing results without having to attach a massive ad budget.
How to pick the right channels?
Before you jump into advertising in some new and trendy social network, you'll have to ask yourself: who do I want to reach?
Niche channels are effective as long as you reach your potential buyers. For this, you need to know exactly who the potential buyers are and what channels they use. If you haven't yet mapped out your buyer persona, that's where you should start.
Once you have your buyer persona mapped out, start shortlisting potential channels that the persona could use on a daily basis.
After you've done the shortlist, start experimenting on these channels, analyse data, and see what works the best.
Once you've figured out which channels work, you can increase the ad budget on those and start seeing results.
Next, I'm going to introduce 3 different channels that you can try out, which are often a good fit for e-commerce companies:
1. Twitter ads
Twitter has been out there for quite a while, but its advertising possibilities are often overlooked. The platform offers a wide variety of targeting options relevant to all kinds of businesses, from e-commerce to B2B products.
In fact, Twitter is an excellent channel for brands who want to increase their visibility and revenue without spending too much.
But why are Twitter ads so good?
Because the targeting is ridiculously accurate. Have a look.

We used Twitter to advertise a product for one of our clients. The target audience for this product was very narrow, and we felt that Twitter could offer great targeting options to promote it.
In just a week we got 4000 impressions with 7% CTR. The average cost for each click was only 20 cents. We did this by targeting only a few relevant hashtags.
Hashtags are just one of the targeting options. On top of hashtags, you can also target based on interests, demographics, and follower lookalikes.
You can get even cheaper and more relevant clicks by using your custom audiences, such as remarketing or email lists.
2. Pinterest Ads
Most people believe that Pinterest is a social platform. Actually, it's more like a search engine. This makes it perfect for e-commerce advertising.
The reason why it's not a popular marketing channel isn't that it's not useful. It's just so new that people haven't adopted it yet.
Despite this fact that it's still relatively new, you can get pretty amazing results with it.
With Pinterest, users can create boards with content they are interested in and revisit it later. Users can add content on their board simply by searching and then pinning the content to their board.
Pinterest ads appear as Promoted pins. Promoted pins show the name of the brand and link to the product page when regular ones don't.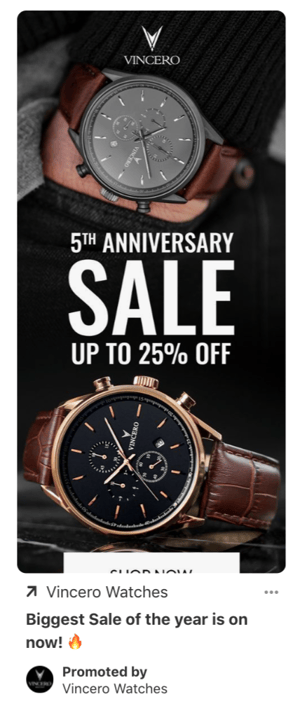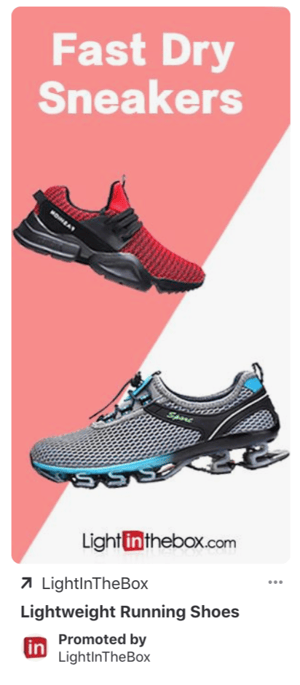 Why you should consider Pinterest as a marketing channel:
It's an excellent platform for discovering new items
You can use contextual targeting
Users use it as a shopping guide
Click costs are low
3. Reddit Ads
Reddit is one of the most popular sites on the whole internet. Despite this fact, a majority of marketers don't even know that you can advertise there.
In short, Reddit is a social media community where you can discuss and have conversations about specific topics.
To advertise on Reddit, you have to understand the community first. You need to know how the community is going to react to what you're trying to sell. Too pushy and aggressive advertising can backfire.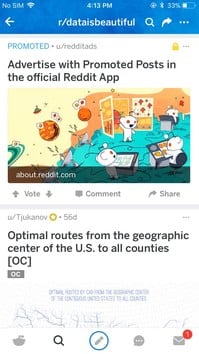 With Reddit paid ads (image, left), you can either target interests or different subreddits.
With subreddit targeting, you have more control over who's going to see your ads, which will most likely bring you better results than interest-based targeting.
Identifying the right subreddits is the key. If you find good subreddits that talk about a relevant subject, it can be a goldmine.
Conclusion
These were just a few examples of channels that you can try out. There are hundreds of channels that you can explore. But only a handful of them will work for your business.
Use this process to find out the best channels:
Map out your buyer persona


Shortlist different channels that the persona might use

Experiment, experiment, experiment

Scale the channels that work the best
Constantly experimenting by exporting your product data to different marketing channels keeps you ahead of the game and helps you find the best ways to grow your sales.
About the author
Matias Koski is a PPC Specialist in growth marketing agency 'The F Company'. He has helped numerous businesses to grow their sales using paid advertising and data.