All of the May Product Updates
Posted on May 24, 2022 (Last Updated: October 13, 2023)
It has been another busy month for the product team, below is a quick walk-through of the most interesting changes in WakeupData Connect.
Custom integrations
An entirely new feature in WakeupData Connect is the ability to procreate integration steps that can be used in projects either on a single account or across accounts.
This will save you time configuring parameters when setting up custom data sources.
Partners can find these features under the new menu, "Helpers", in the left-hand side menu.
Normal users can't see it themselves, as it requires a partner account or a WakeupData employee to set it up for them. Once set up, you can use it every time you need to create a new import.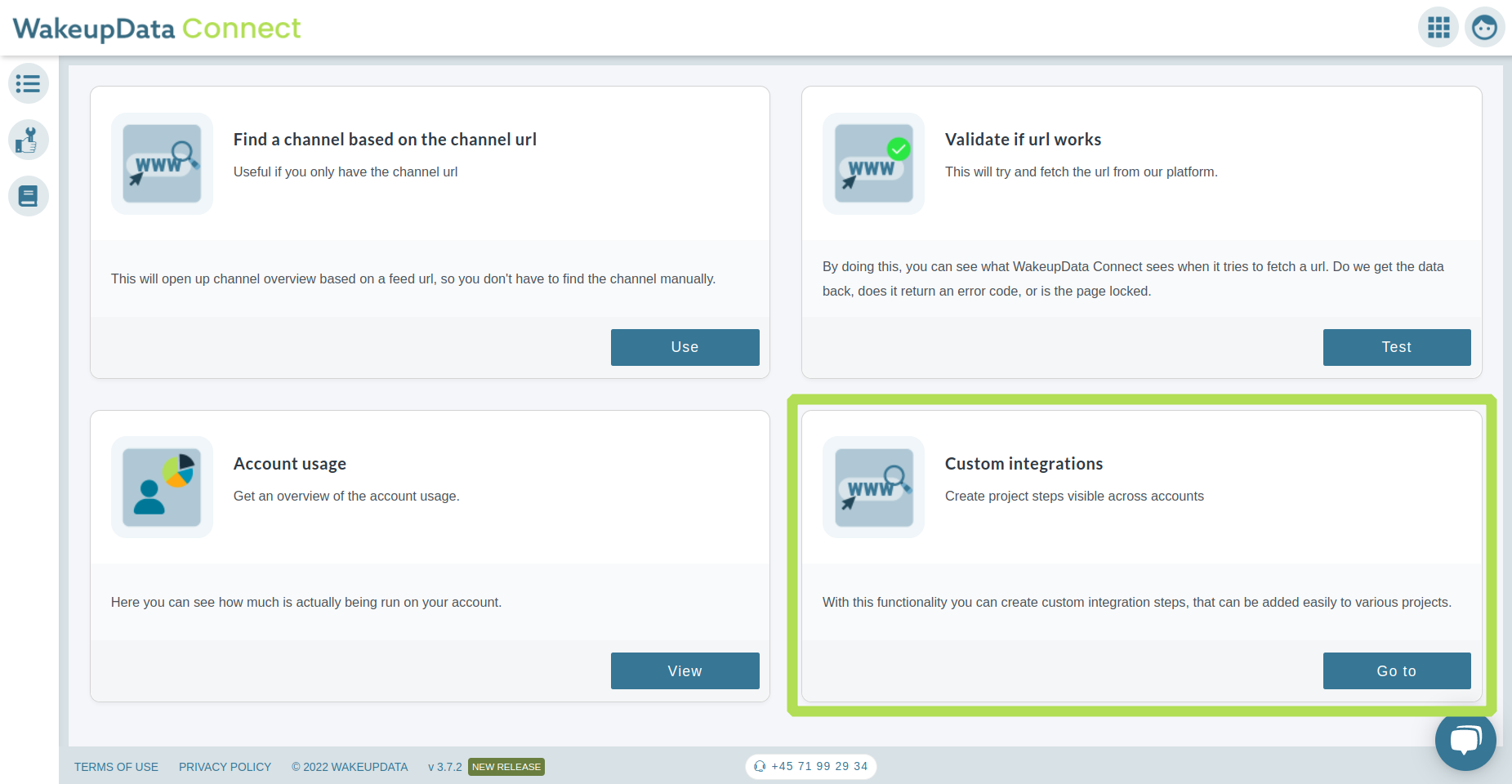 When clicking on customs integrations, you will see a list of existing custom integrations.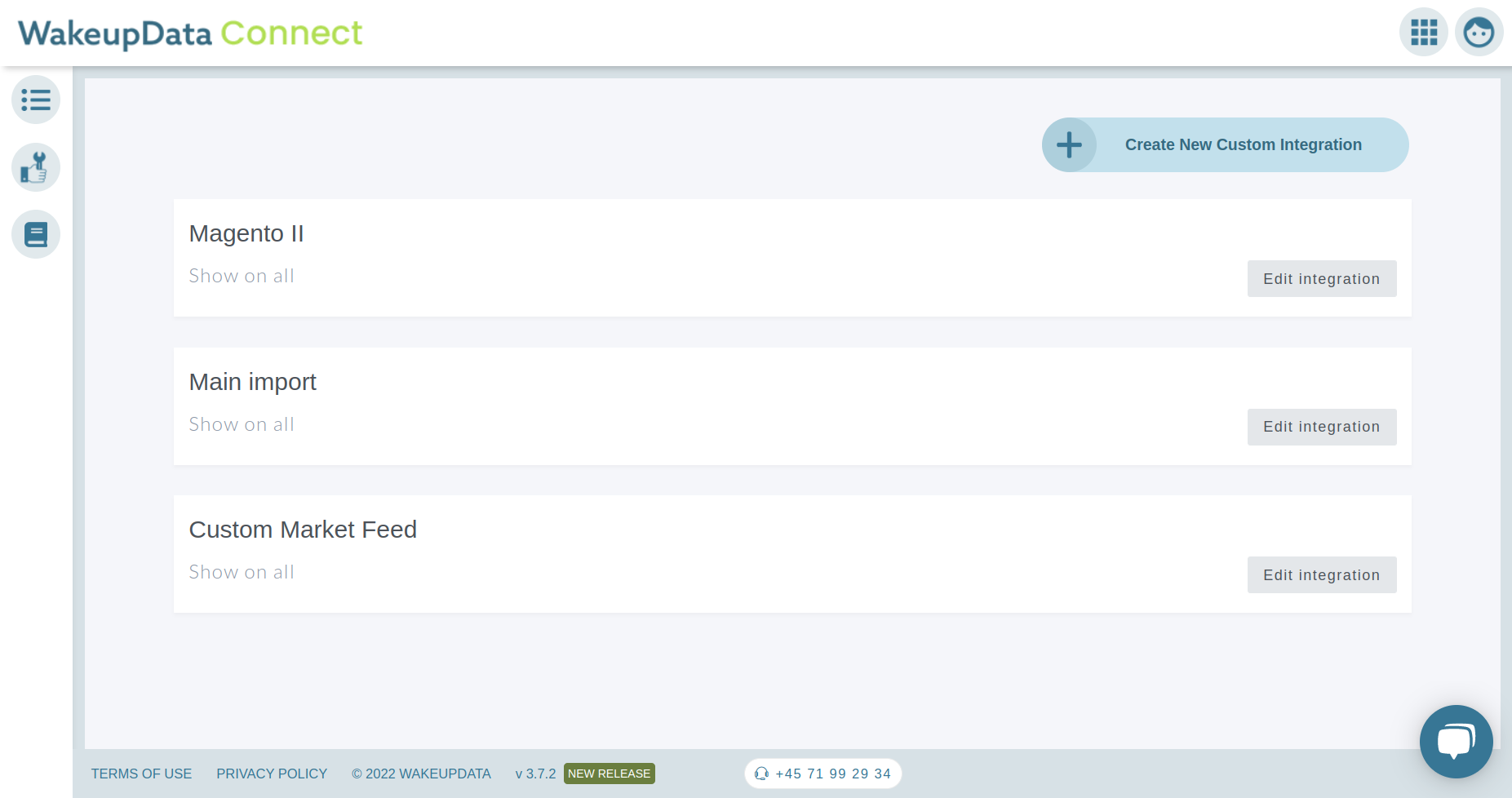 Here you can create new integrations or edit already existing ones.
When clicking "Create New Custom Integration" you will be able to enter the details required to create a new custom integration.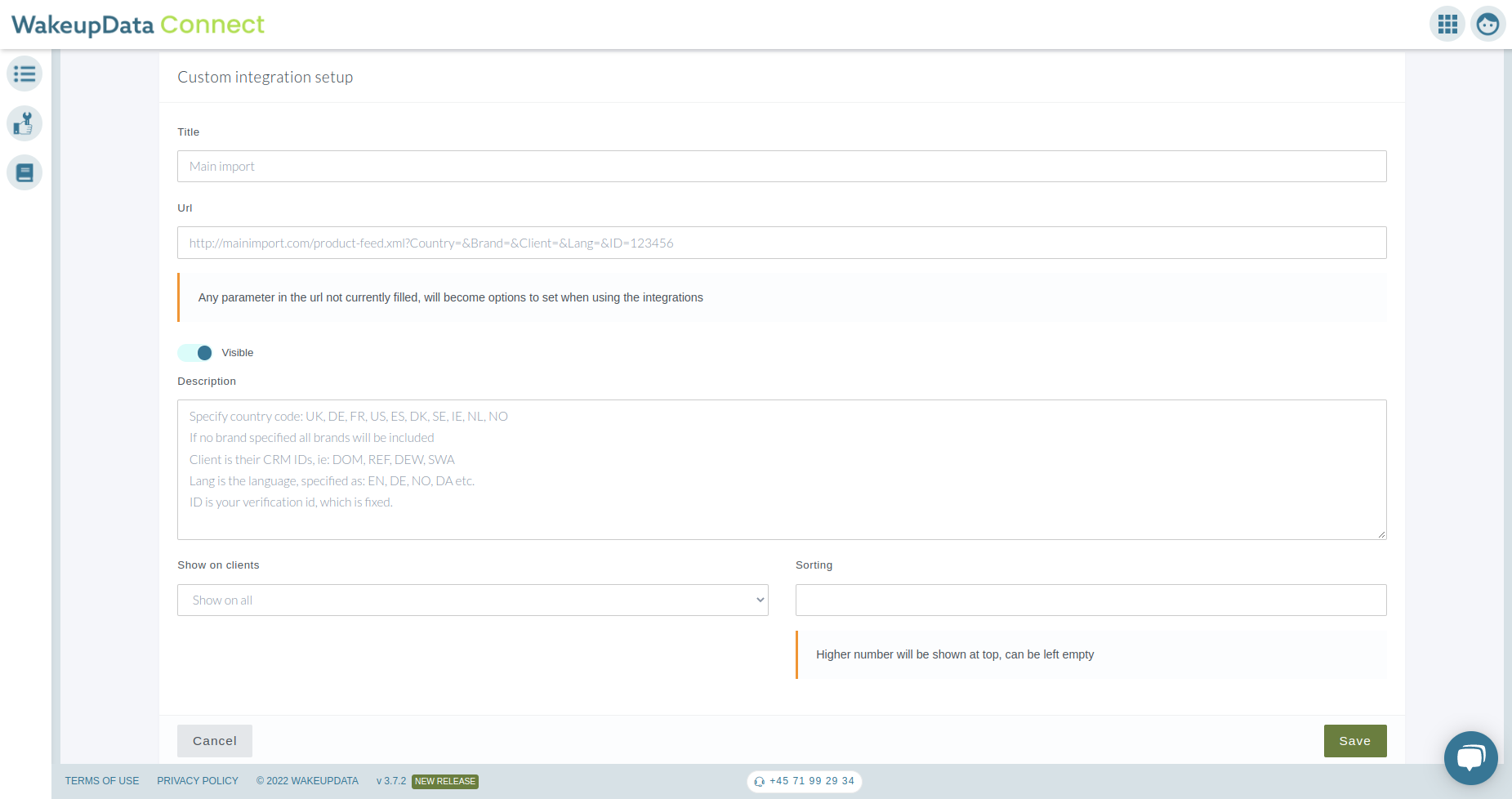 Any parameters in a URL added above, that is not set to a value, will become an option in the UI, when setting up this integration later.
You can set the integration to only be seen by a specific client or all clients (and yourself).
When setting up a new step on a project using a custom integration, you will be able to choose between the existing custom integration already set up.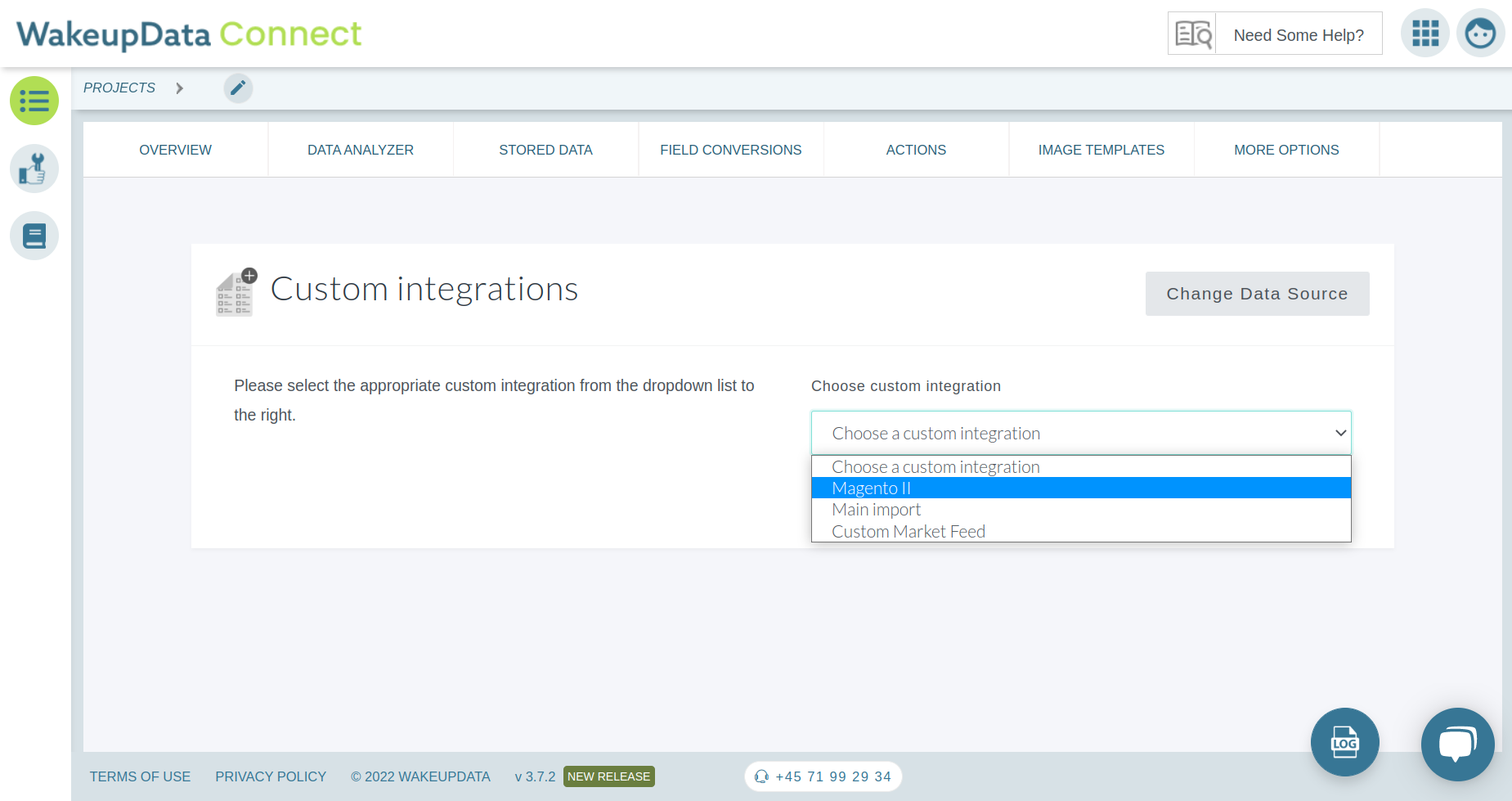 And then fill in the empty parameters of the URL.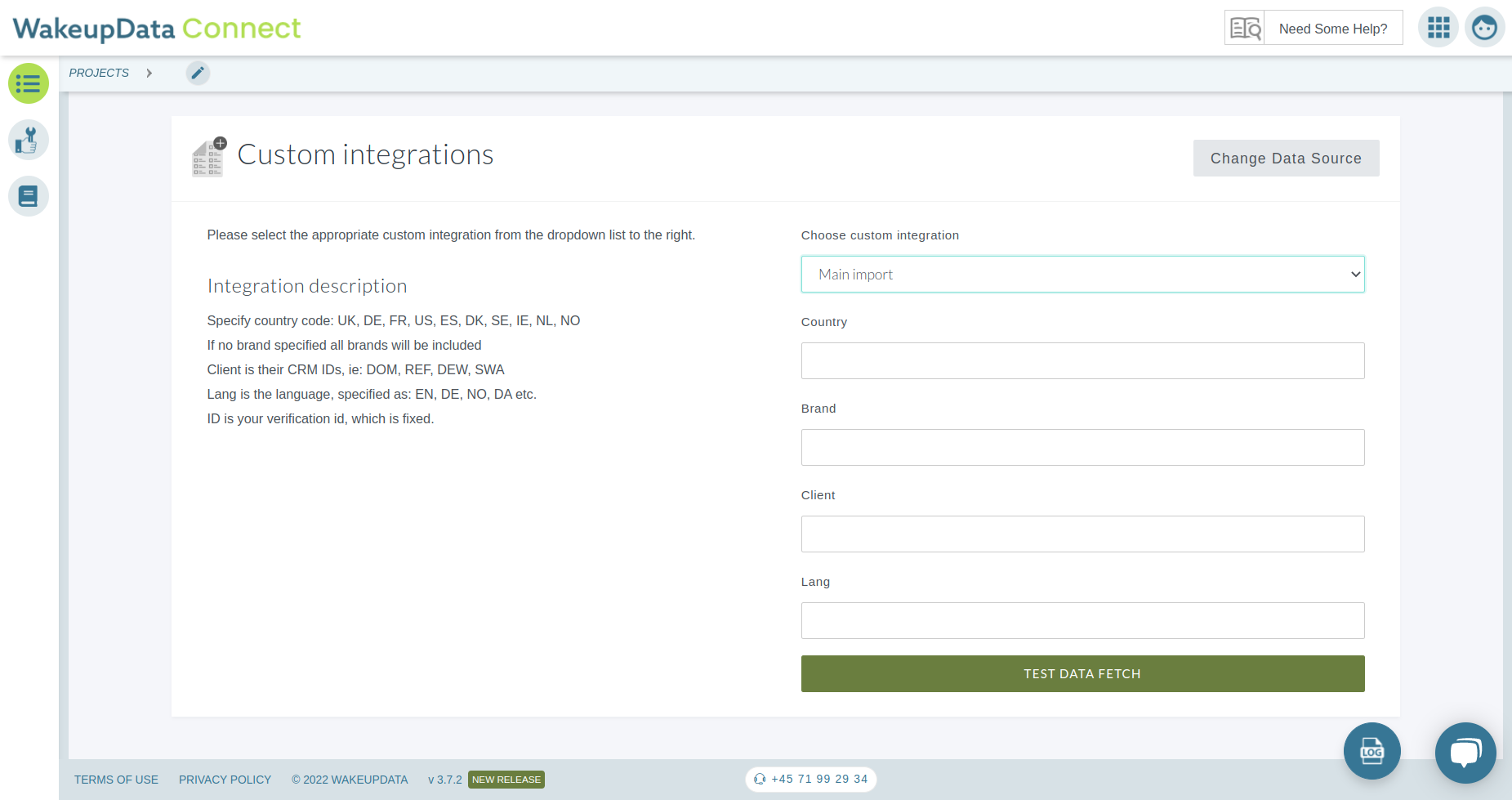 Magento 2 - Two new plugins
Product stock data
Extract all product stock quantities from Magento 2 and group them per product with each location under it.
LIA product stock data
Extracts all product stock quantities from Magento 2 and keeps them separated to ease the use of Google LIA.
Text ads -> Go directly to the ad with the error
When an ad on a particular ad group has issues, it can be quite hard to locate the specific ad, especially if it is one out of 100s or 1000s of dynamically generated ads. With the new go-to ad button, you will be taken directly to the given ad, for the product that is affected, so you can modify it and ensure all your Google Text Ads work as intended.
Two new expressions
Convert backslash encoded characters to text.
Extract between, which allows you to extract a piece of text between the starting and ending points of the text specified.
Three new modifications to transformations
The above expressions plus the existing expression for capitalization of sentences.
Updating receiving data from FTP servers
Improved the method by which we receive data on ftp, to handle gigabytes as well as handling zip and gzip massive file content.
Improved the error handling for very slow responding FTP servers
Empty XML fields are shown in mappings
Previously, empty fields in the mappings interface have been hidden, but we are now showing them. We have changed the naming and color, to make it much more clear that we do not see any values in these fields.
Auto adding " around fields for Excel generation
To make it even easier to create Excel files, we have now added the option, that whenever you choose to use the Excel engine, it will automatically enclose fields with " as needed for Excel generation.
Visual change
Change a button on merging to ensure the correct setup is merged on new steps.
Minor improvements and bug fixes
The changes above plus a number of general bug fixes and improvements will ensure you will be managing your product feeds in an efficient way. For a full list of bug fixes see the release notes via the version label at the bottom of WakeupData Connect.

And as always, if you have any questions about these updates or your feed management in general, please get in touch via support@wakeupdata.com or our in-app chat.