Press Release: WakeupData becomes Google CSS Premium Partner
Posted on May 31, 2022 (Last Updated: May 17, 2023)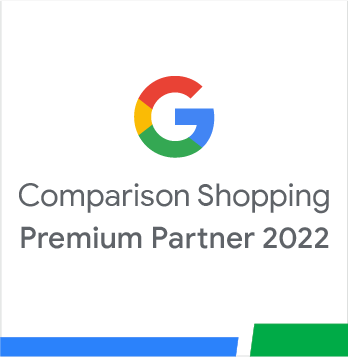 FOR IMMEDIATE RELEASE
WakeupData becomes Google CSS Premium Partner
In a restructure of the Google CSS services, WakeupData CSS now meets the requirements to be a Premium CSS Partner.
As a Premium CSS (Comparison Shopping Services) partner WakeupData can place Shopping ads on Google Shopping on behalf of merchants in Switzerland, the EU and the United Kingdom, at 20-25% lower cost than listing shopping ads directly through Google's own CSS.
Being a Premium CSS Partner means representing at least 100 merchants for Shopping Ads, having at least 2 employees with Google CSS Certification, and most importantly being ranked in the top 25% of CSSs by Shopping Ads impression share. As a CSS Partner since 2018, WakeupData has grown to be in that exclusive top 25% of impression shares and currently have over 600 merchants.
As a CSS Premium Partner WakeupData has also been assigned a dedicated point of contact at Google to help resolve any issues quicker and assist merchants to get even better results with Google Ads.
Premium partners will be able to work closely with their dedicated account managers on their top merchants, to deep dive on campaign and feed performance, while also exploring new opportunities for merchants. This includes feed audit analysis, shopping health reporting, budget depletion recommendations and generating campaign level optimisations.
To help improve the performance of CSS clients, WakeupData will also work in cooperation with the dedicated account manager to develop retailer performance benchmarks.
"To most merchants it is a no-brainer switching to an alternative CSS provider, for a flat fee of currently €50 per month they save 20-25% on their Google Shopping Ad spend. That is a big saving for most.
Being a feed management platform and specialist we are also very capable of helping any merchant that wants to do more than just Google Shopping, it could be feed-based dynamic Text Ads, Image Transformations or increasing omnichannel sales or improving digital ad spend efficiency for multiple stores, markets and/or brands" says iEva Lauridsen, CEO of WakeupData.
About WakeupData: WakeupData is a SaaS feed management platform, based in Aarhus, Denmark, founded in 2014. The WakeupData platform enables brands, agencies and retail enterprises to manage product data for multiple stores and/or markets in an efficient and flexible way. Besides being a Google CSS Premium Partner, WakeupData is also a Google LIA partner, bringing the omnichannel transformation to retailers in Scandinavia/Northern Europe with Local Inventory Ads.
###
Contact Details:
Brian Skov
WakeupData
info@wakeupdata.com