How Product-focused Optimization helps boost Ecommerce Growth
Posted on May 25, 2020 (Last Updated: May 24, 2022)
The value of understanding your product data quality cannot be overstated. The act of not only being able to be aware of overall performance, but to take actions accordingly, is becoming more and more important to eCommerce managers.
Optimizing your eCommerce data on a product by product level enables, among others:
Better decision making
Cost reduction
Revenue growth
The current challenge eCommerce managers face
A gap currently exists in understanding and taking action on analytics results in eCommerce.

Digital marketers and eCommerce specialists face the challenge of having to acquire new customers at a lower and lower cost, whilst simultaneously retaining them for maximizing product sales.
This leads to the following questions often being posed:
How are my products performing on specific

marketing channels

?

Which of my 30 000 + products needs improving to increase conversions?

What pricing strategies are my competitors using for the same products?
The current solutions are not only time consuming but resource-consuming for businesses that want instant insight into product performance.
Forrester reported in 2016 that 74% of firms say they want to be "data-driven," but only 29% are actually successful at connecting analytics to action.
The result of a lack of overview and control over data can lead to the following mistakes:
Sub-optimal data optimization is often seen as adequate.
eCommerce businesses have a hard time understanding where to focus their efforts.
The lack of detailed understanding of your feed means less prioritization of feeds.
A lack of patience in feed optimization leads to poor data quality and poor feed performance.
What are predictive analytics tools for eCommerce?
In simple terms, predictive analytics tools shows product and eCommerce managers how their products are performing, what their users need, and how to retain them. Product insights simultaneously drives better customer insights and data-based decision making, by collecting and interpreting all product-related data.
In short, product analytics provides an automated method to analyse product and sales performance to give a more effective and efficient experience to your potential customers.
Lack of insights = Missed Opportunities

This lack of understanding means that eCommerce Specialists cannot optimize as well as they could and will miss important opportunities that could be achieved by effective analysis of their portfolio.
Generally, the problem is that the customer reacts too slowly or will act at the product category level instead of a particular product level.
Why do companies use product analytics?
eCommerce companies need to know how their users and customers are engaging with their retail products or services. Product-focused analytics enables them to track the digital footprint of their products to view and collect information of what shoppers like (or dislike) along with the product line, promotion or brand that they engage with most.
Product analytics converts unstructured business data into valuable insights by integrating a variety of data sources into a single and organized window for eCommerce decision makers.


Companies that deploy product analytics earn twice as much profit as any competitor company that does not use these technologies.
Our solution? Integrating product & sales data
By bringing together sales data from each of your sales and marketing channels, and combining that with industry benchmarks and machine learning - you can understand how your products and sales are related on a product level.
That's why we've just launched WakeupData Actions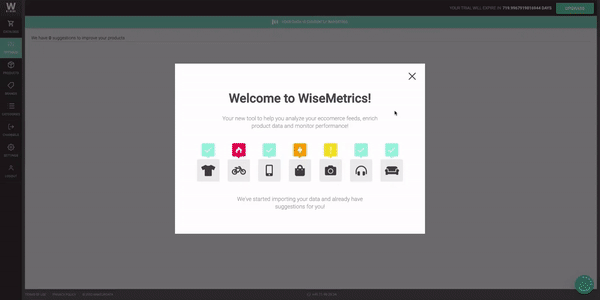 What this means is that you get an instant overview not only of your online store, but product performance on each channel you're selling on.
Respond to changes in performance just a few minutes after they occur, as well as automatically respond to trends that arise on external channels.
The WakeupData Actions platform creates great value for you, as it allows you to make relevant marketing optimization decisions that will increase online sales and conversions - based on data from your own portfolio.
Questions the WakeupData Actions platform will help you answer:
What are the effect of product changes?
What value does a specific item generate on a given channel? Especially relevant if price margin is included
What is the effect of specific products going out of stock?
How does categories evolve?
Which products should receive attention?
How do special days compare to the normal?
Which items should you lower in price if they have to be sold before a given date (seasonal items)?
Compare your inventory to a competitor
What trends are visible (from 1 month to another)
In order to help you tackle:
Poor image quality.

Lack of data.

Lack of overview and control of what actually sells on the various channels.

Suboptimal optimization done on the feeds that we receive.

Marketing spend too high per item on channels.

ROAS vs Margin

Often stuck with a large inventory by the end of the season.

Lack of context about what products are selling and when.

Errors in stocks, prices, and lack of sales prices (pictured below)




A look at the Actions platform
1. Optimize overview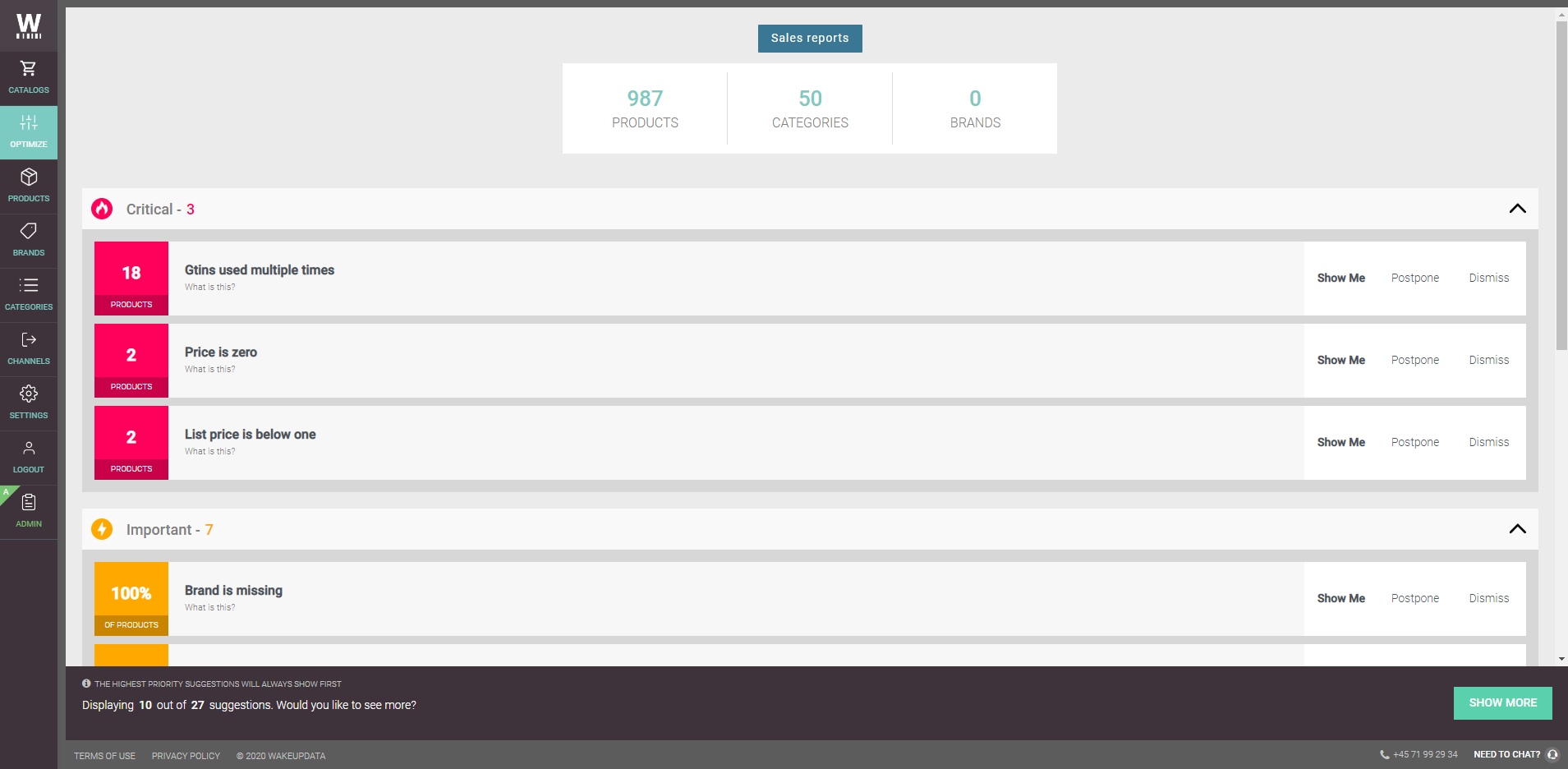 Upon logging into your Insights account, you can get an immediate overview of:


Recommended optimizations
New / Removed items
Image changes
Title changes
Description changes
Export changes
2. Products overview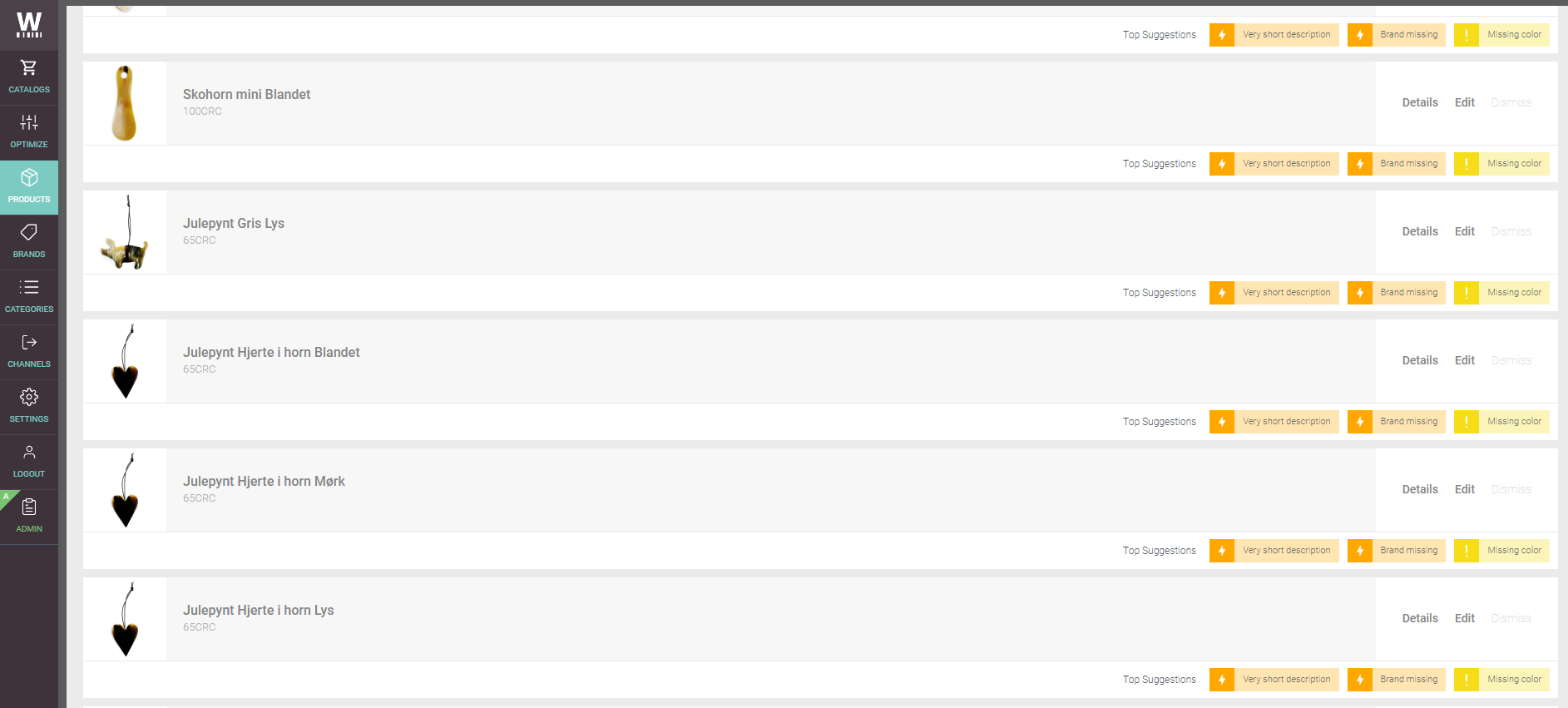 Displays all the items from the feed on a product-by-product display
Ability to filter based on category, brand or problem
Ability to learn how to solve a problem
Ability to solve problems by a push of a button, if we know an automatic solution
3. Edit your products in bulk, or individually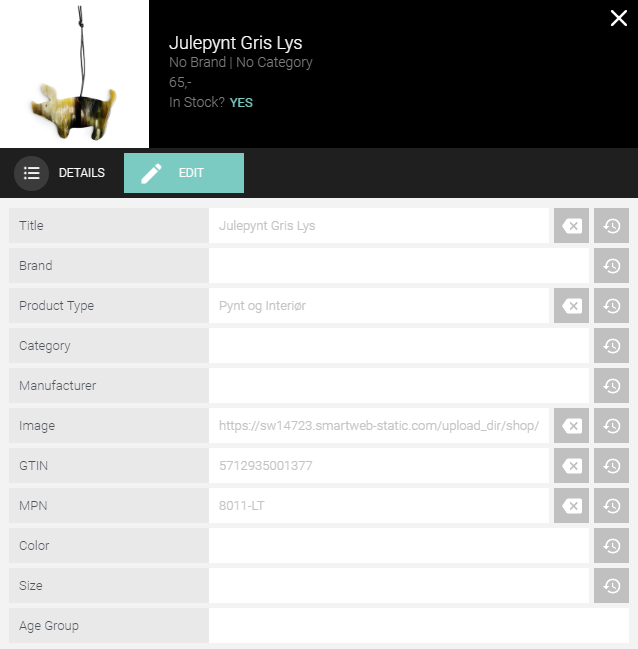 Most campaigns are managed on a category level. Even if the performance of a category is good, there are probably several products that are not doing very well and that decrease the ROI of the entire product group.

Most channels do not provide performance data on product level so you need a data feed tool to identify and remove unprofitable products. To improve campaign ROI considerably, consistently remove products with: many clicks and no conversions a CPA that exceeds the gross margin a Return On Ad Spend (ROAS) below your target etc.
Want to get your actionable insights now?
Through AI and best practices, we want to deliver the feed solution that does it for you.
The only requirements are a Google shopping feed, and some short questions about your industry and market - to help our AI recommendations.
We have packed the WakeupData platform with more than just insights and recommendations sign up for a free trial to lean more about the tools: