SEO and Ecommerce - 10 Tips for Store Owners
Posted on September 17, 2019 (Last Updated: July 02, 2021)
Selling effectively online requires a series of strategic decisions implemented at the right time. Using sales channels and paid advertising to boost your sales is one side of the equation, along with using Search Engine Optimization (SEO) to rank your individual website pages organically on Search Engine Results Pages (SERPs).
It can be, and often is, difficult to have a head start, though, as securing a good spot in the search results is not always easy - especially given the competition in saturated eCommerce industries.
A good concept for the store, high initial capital, or favorable deals with suppliers - are not enough in the digital era. That's precisely why a business strategy nowadays should also include the answers to "how to be found on the Internet" as well as "how to gain and maintain a competitive edge over the competitors".
Fortunately, the knowledge of digital marketing can easily help you answer these questions. How can you approach SEO properly, then? Here are 10 crucial elements of e-commerce SEO to take into account.
1. Start by answering a question:


"Do I know what SEO is and how can it help my business?"
The process of optimising the online store doesn't start with the keyword research, website audit, making actual improvements, or building links.
The first and most important element of SEO is making a conscious decision. If you own an e-commerce store, you're likely to receive a lot of emails (and even voicemails) with offers and proposals regarding SEO services. If you know very little about SEO, don't hesitate to ask questions! Actually, it's not a good approach if you think that "everyone's doing this whole SEO thing, so I should probably do it too". This way of thinking won't help you make informed decisions and thus, will keep your business from benefiting from SEO-related activities in the long run.
SEO should support your business, and even power it at times, helping you to attract new customers. It affects the visibility of the website in the organic search results (coming directly from Google, excluding paid campaigns for which there's another branch of digital marketing responsible - PPC).
For an e-commerce store, both SEO and PPC will be beneficial. Contrary to paid ads, though, SEO will bring long-term results which won't vanish simply because of the budget cuts. On the other hand, you have to be aware that it will take some time before you see those results. Especially given the rising number of competitors in the e-commerce industry, as well as changes in the search engine algorithms.
Let's face it: there are plenty of SEO agencies on the market, followed by equally many freelancers offering SEO services. All of them are definitely doing their best at acquiring new clients. How to make sure you find a reliable business partner among all these offers, then?
Similarly to how you'd choose a new car, for example. At the very beginning, you should specify what car models you're into, and whether you're looking for a temporary solution or a long-term one, that can serve you many years (with a bit of tuning and small maintenance works, of course).
Then, you should take pricing into account. Similarly to good cars, SEO-related activities and their results also depend on the budget you dedicate to them. Of course, you can find a great opportunity and buy, let's say, a Porsche for a favourable price - just to discover it was actually in a couple of accidents already. And it works the other way round too since you can also pay too much for a Multipla, that was supposed to be beautiful and reliable.
That's when the next stage of the decision-making process comes in - verification. All opinions, pieces of advice of those who know more about the subject, direct conversations and mutual understanding of the intentions are essential. Is the salesman only trying to make easy money and you just want to buy a car? Or maybe you care about being satisfied with the whole experience?
Before you decide which car to buy, and before you pick the right SEO agency - you have to make sure you know how both of them operate. In the case of a car, just take it for a spin. When it comes to an SEO company, simply ask what the whole process looks like. Don't buy a pig in a poke! Pay attention to the transparency of the information provided, including the terms & conditions and specific services that you'll be provided. Then, the actual journey begins!
3. Granting access to the website and analytical tools
If someone tells you it's unnecessary - reject the offer right away. Any SEO-related activities should be based on constant analytics, which is why an SEO agency should ask you for access to Google Analytics and Google Search Console.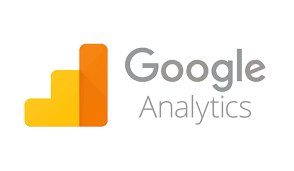 Both are available for free, and let you monitor your website - the traffic and links to it, any errors, or even data on your visitors.
If you don't have these tools implemented, the chosen SEO agency should do that for you - or at least help you set it up. Granting the access is actually crucial for any activities on-site.
The cooperation with an SEO agency can take the form of simply instructing the developers, but granting the access can make it faster to make small changes. In most cases, everything that's needed is the access to the CMS panel, or, in the case of more advanced works - access to files on the server.
4. Keyword & competitor analysis
"If you know the enemy and know yourself, you need not fear the result of a hundred battles. If you know yourself but not the enemy, for every victory gained you will also suffer a defeat. If you know neither the enemy nor yourself, you will succumb in every battle."
― Sun Tzu, Chinese philosopher
In the case of SEO, "knowing yourself" would mean conducting careful keyword analysis and a website audit. "Knowing your enemy", on the other hand, is all about competitor analysis. These are actually the main three tasks that should be done at the start of the cooperation with an SEO agency.
Keyword research and page structure are key elements when it comes to ranking and SEO. This Hong Kong SEO Company has a nice write-up for how to check your competitor's word counts and Header Tags: two criteria that will help push your rankings.
For e-commerce stores, it's a good idea to optimise the website for broad and/or long-tail keywords and steadily increase the visibility of the site in the search results. Instead of choosing a few phrases for optimisation of which the agency will be paid for, it's better to focus on the chances and opportunities that such an optimisation can bring in general. Basically, the keyword analysis is likely to indicate the next steps and their direction.
If you take advantage of Google Search Console and dedicated analytical tools (such as Semstorm, Ahrefs, or Senuto) - you can easily identify phrases for which your site is being displayed in the search results, along with the ones that generate the most traffic to the website. Then, it's potential is being assessed. The more general the phrase is, the harder it gets to increase its rank. It's less specific, which also means that it would convert less likely. More detailed, long-tail keywords are much easier to optimise and more likely to generate converting traffic faster.
During the keyword research, your own intuition and preferences are as important as the results of such an analysis. After all, you're the one who knows the industry and your business the best, and you have an idea of what products have the highest margins. That's precisely why active cooperation at this stage is crucial to the success of SEO activities. Especially since the broad-based approach to SEO doesn't mean that a limited list of phrases, chosen at the very beginning. Quite the contrary - it's being steadily developed.
"Knowing your enemy", which means analysing your competitors, can be much different when selling online as opposed to offline. To do it properly, it's best to take advantage of dedicated tools, such as Ahrefs or Semrush.
In general, a competitor analysis can be divided into three aspects:
Identifying keyword phrases, for which the competitors are visible in the search results (and are higher than your website, for example), as well as the possible areas for gaining a competitive edge (i.e. having the products of a different manufacturer than the competition)


The analysis of SEO-related activities - is the website of your competitor optimised? If so, how?


Backlink analysis - the link building strategy could include the sources that are linking to your competitors. Remember that simply following their footsteps won't be enough - you have to take one step further and reach the sources where your competition hasn't been yet.

5. Website audit in terms of SEO-related activities
Audit is an in-depth analysis of all aspects of the website that matter in terms of SEO. By performing it, you can see whether your site adheres to Google's guidelines. At this stage, it's also when you should specify the next steps, and essentially create a strategy for SEO & link building activities.
Once again, an SEO audit is performed with the use of analytical tools. Based on such data, you can draw conclusions about the condition of your website. It will also help you assess whether the optimisation is going well, since you should see the improvement of the metrics included in the audit.
During the audit, you should analyse the factors that influence SEO - i.e. URL structure, the correctness of the metadata, the load speed of the website, its responsiveness, the level of duplication (both internal and external), content marketing efforts, or any errors on the website. Still, the most important part will be to draw conclusions and plan further activities carefully.
The audit is usually implemented during the first 3 months after its conducted. The SEO agency should not be the only one who implements it, though. The cooperation with the site's developer and its owner will bring much better results. A few elements are likely to be improved continuously - such as the optimisation of subpages for keywords that the search engine users are looking for, as well as link building efforts.
6. Technical optimisation (on-site SEO)
When performing the website audit, the goal is to identify areas that need improvements, optimisation, and adjusting to Google's guidelines. The technical optimisation (on-site SEO) includes audit implementation and a steady process of improving the subpages on the basis of keyword research and good SEO practices. The elements that are optimised the most frequently:
Metadata - title and meta description
Headline structure
Internal linking
URL structure
Alt texts for images
Semantic tags
Canonical links
Redirections
Sitemap implementation
Robot.txt file implementation
Each of these elements is taken into account by the search engine as a ranking factor. Their implementation and optimisation, though, require the SEO specialist's know-how.
7. Link building (off-site SEO)
Building relevant links that redirect to the website is meant to increase its authority. The more valuable and stronger the links are, the more trustworthy the website seems to Google. It's almost like going to the hairdresser - if it's recommended by not only one, but a few of your friends, you're likely to choose it as well. It's important that the links are connected "thematically" with the website, as this increases its Topical Authority.
The most common sources for links are sponsored articles, blogs, backup articles, Q&A sites, social media, or industry catalogues, just to name a few. As mentioned before, it's worth keeping an eye on what your competition does, as it can give you an idea of where to acquire those backlinks. Don't forget that by building links you're also increasing referral traffic.
8. Monitoring efforts and analysing results
Effective website optimisation is not only about on-site activities and building links. It's also constant monitoring and analysis that counts. The most important, in this case, are the increase in traffic, page views, and conversions.
All data can be easily monitored with Google Analytics and Google Search Console. The result of ongoing activities - optimisation and link building - is the most visible in the ranks of the website for specific websites. In order to keep an eye on those ranks, you can use Serplab or Seostation. Regular monitoring will make it possible for you to react quickly in case you notice the lack of results or any issues, which also enables you to improve the existing SEO strategy and change the next steps if needed.
9. Reporting the optimisation efforts and their results
You start cooperating with the SEO agency on improving your e-commerce store and… nothing really happens. Reporting the results and the actual state of things should happen not only internally, within the agency. After all, the client should be the most important here. As a store owner, you're investing in SEO, which means you'll probably want to know whether the investment is paying off and what means to an end are being used exactly.
What should the report include? It depends. If the emphasis is put on traffic (as it probably should), the report should definitely include relevant data on that aspect. If the SEO efforts focus on the narrow range of keywords, the report should mention the changes in the website ranks for those keywords. There are multiple ways to approach the reports, and every SEO agency or freelancer will have their own template for them.
10. Communication with the client
This element of e-commerce SEO has purposely been left for the end. It's mostly because it should form part of each of the above-mentioned points. Without building a proper relationship with a client, there's no possibility to work out an SEO process that would make both parties satisfied.
Combining the knowledge of the store's owner on the industry, products, and competition with the expertise of an SEO specialist on how to increase the visibility of the website and the organic traffic, will bring the business a lot of benefits in the long run.
The forecasts for the popularity of online shopping are definitely promising. More and more industries are opening to the idea of e-commerce - both wholesale & retail. Finding the competitive edge starts to be done online, as traditional marketing channels and techniques turn out to be more expensive and less effective than online marketing. Do you want to find your competitive edge too?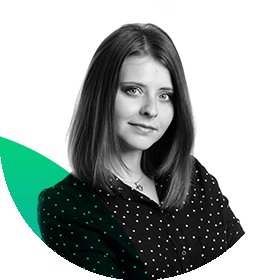 Milena Fietko - is a Senior SEO Specialist at Delante. and has been associated with the SEO industry for 4 years.

She has been successfully optimizing online shops in Poland, Germany, USA, UK, Russia and Norway. And the three keywords that accompany her after work are cactuses, Hearthstone and salsa.