Pay less on Google Shopping Ads | WakeupData CSS Partner
Posted on September 14, 2018 (Last Updated: May 17, 2023)
You can
save up to 20%
on your Google Shopping Ads-spend right now by selecting an official Google Comparison Shopping Service (CSS) partner.
Why is this CSS system in place? Because Google has opened up their Google Shopping platform to partners. This is to increase the competition on their Shopping ad space in the EU- so they are offering favourable CPC rates to advertisers who use the CSS format.
So read on to find out how WakeupData can help you buy the same click on Google Shopping for a far lower cost.
What the Google CSS program means: Where you earlier could only sell on Google Shopping via Google itself - now you can sell via multiple third-party solutions (CSSs) that give you massive savings - as long as they have been approved by Google.
Comparison Shopping Partners are certified CSSs that have completed in-depth training to help businesses make the most of Google Shopping Ads. Choosing to use a CSS will give you savings on your Google Shopping Ads
, because they are
currently able to buy these Ads at wholesale rates that are 20% less than the same inventory via Google Ads
, and are able to share the saving with the owner.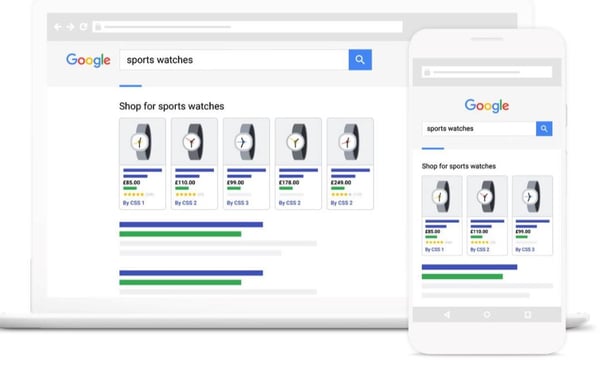 Source: Google
How does WakeupData's CSS offering work?
Switching your current Google Shopping campaigns to be run via our CSS offering is a quick and painless procedure, which allows you to sit back and reap the benefits of significant savings.
You can keep your existing campaigns as they are currently
Switching to our CSS offerings means you can use the same Google Ads account as you're currently using, and keep it linked to the same Google Merchant Center account.
The process of switching simply involves linking your existing Google Merchant Center account to our CSS solution, which allows management of multiple clients.
Your ads will look the same...but cost less
As there is no change needed to your campaigns, product pages or accounts, there will hence be no change in your ads appearance.
The only difference will be a piece of text at the bottom of the Shopping Ad reading 'By WakeupData CSS' (The name of WakeupData's CSS offering).
Each product will also be listed on WakeupData's CSS
There is of course no extra fee for this, but as a result of using WakeupData's CSS, your products will be listed on our CSS website, WakeupData CSS: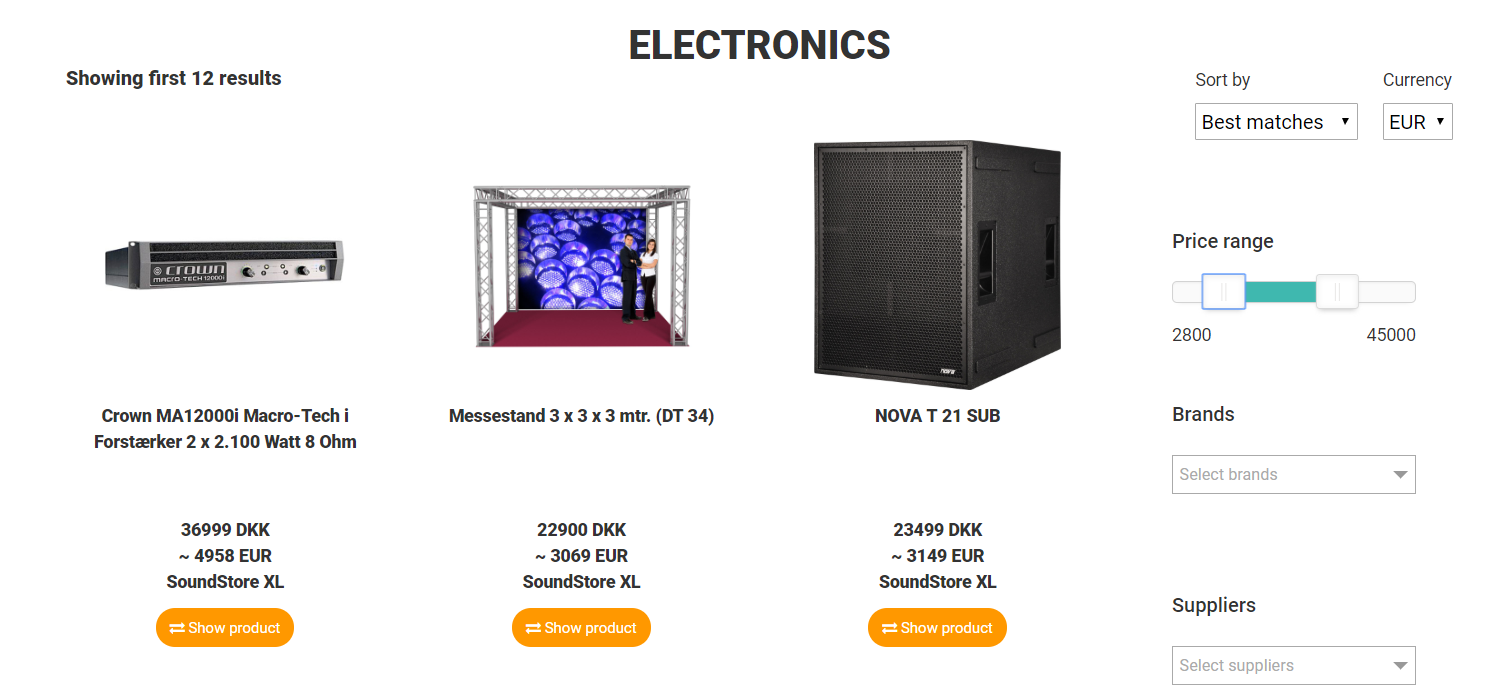 FAQs about CSS offerings
Q. Where will my CSS ads be displayed on Google?
A. Implementing this solution covers 80% of possible Google Shopping ads. Therefore, you must continue operating your existing solution to cover the last 20%.
The reason for this is that Google has not yet opened up for the Google Shopping tab and image searches for third parties. This share that is unavailable (currently around 20%) is likely to grow over time, as Google prioritizes the Google Shopping tab.
Q. Will I need to create a new Ads account?
A. Your CSS provider will need to create a new Ads account for you, which you will get complete access to.
The structure of your existing adwords account can be directly copied, so it's only the history that would need to be rebuilt.
Depending on the size, you can set up automation in 1-2 weeks, giving you a hands-on start to make sure there is the right allocation of spend between the existing account and the new setup.
Q. Will the payment for clicks continue to be based upon who is the established payee in the Google Ads account?
A. Yes, the person who is set up as paying on the account (by the owner of the account) will also be the person who pays.
Why WakeupData?

Using WakeupData ensures not only that you will be given significant savings on your Google Shopping media spend, but we plan in setting you up for success in the long-term future, as our core business has been Product Feed optimization since 2014.
You will get access to the full power of WakeupData's feed management and optimization tool, ensuring a long-term future of consistently beating the competition.
Furthermore, you are guaranteed a flat fee and full transparency in all our work, so we focus entirely on giving great feeds with a CSS solution that provides world-class performance and delivers your 20% saving on your Google Shopping Ad-spend. You and your clients receive our high-level support and can become more successful while we grow together in the years to come.
Get in touch if you are interested in our CSS partnership
or visit our CSS Partner page to find out more.