Your Step-by-step Guide to an Effective Facebook Retargeting Campaign
Posted on September 13, 2019 (Last Updated: September 15, 2020)
In an ideal scenario, all of your site's visitors would decide to purchase your products, sign up for your services, download an eBook, or subscribe to your email list the very first time they venture onto your website. But this will always be wishful thinking, because the truth is that only a small fraction of your website traffic will become your one-time, let alone lifetime customers. And that is exactly why a part of your digital marketing should feature a focused retargeting strategy.
Remarketing is arguably one of the best and most effective ways to reach your potential customers (your warm leads, more specifically), and encourage them to return to your product or landing page, and perhaps even make the decision to buy. By gathering the necessary data about your site's visitors, installing a few handy tools, and creating an amazing user experience on your site, you might just turn your potential customers into lifelong brand followers.
Without a doubt, one of the best platforms to target these users is Facebook, as it offers all of the features and tools you need to reach your target demographic. Here is your step-by-step guide to an effective Facebook retargeting campaign:
1. Start by defining your audience
Every good business decision should be grounded in meticulous research, and a retargeting campaign is no different. After all, how are you to create effective and personalized ads if you don't have an in-depth understanding of your target audience, their likes and dislikes, their online behavior, and everything that influences their decision-making processes?
You can't, really, and if you try to create a retargeting campaign without sufficient data, you're going to waste your advertising investment.
First up, be sure to define your ideal customer. While your brand certainly has a number of customer profiles and groups, it's important to define your ideal customer avatar in order to tailor your retargeting campaigns to your most lucrative prospects – the website visitors who are the likeliest to convert. Of course, your ideal customer has the highest chance of actually interacting with your brand.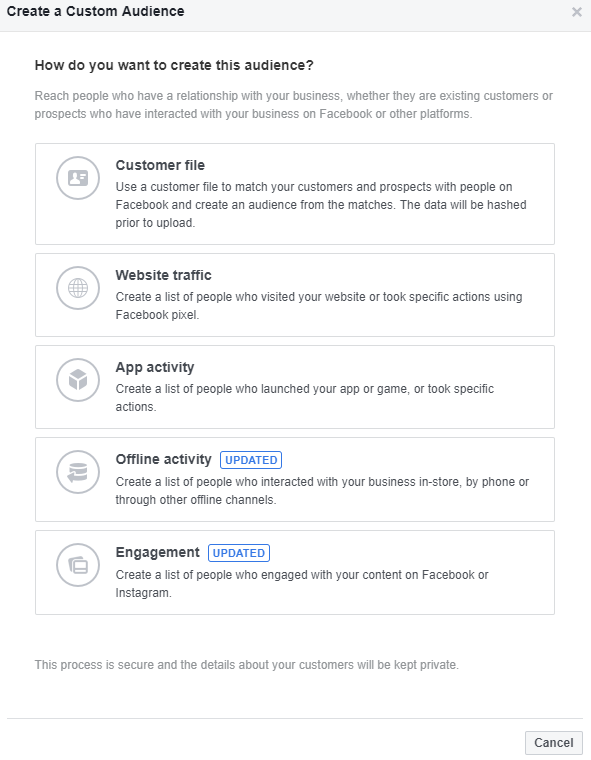 Next, use Google Analytics to support your profile-building with valuable information such as age, location, gender, interests, online behavior, and device type. Leverage the insights Google Analytics provides to map out the entire customer journey on your site, in order to gain a better understanding of the steps they take before they buy.
In a nutshell, all of this information will help you create custom audiences in your Facebook Ads Manager and increase the conversion potential.
2. Install Facebook Pixel
If you are to create a retargeting campaign that is optimized for Facebook, you will need to integrate the Facebook Pixel into your website. Essentially, you will receive a simple code from Facebook that you will need to integrate into your site's header to allow it to monitor your website's traffic and visitors. In turn, the information that the Pixel gathers will allow you to create unique audiences and highly-targeted Facebook ads that are specific to the users that bounced off your site.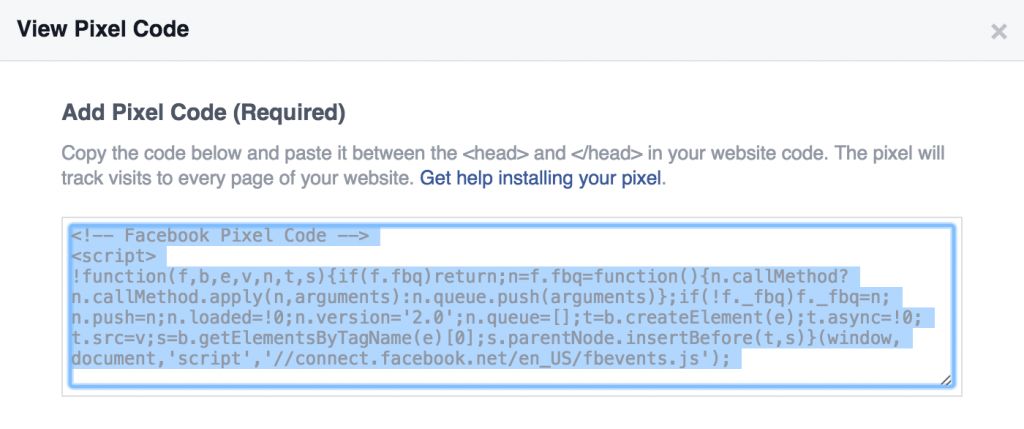 While it might seem a bit daunting if you're unfamiliar with the Pixel, it's actually quite easy to install. Firstly, you'll need to create a Facebook Business page if you haven't already. Make sure that you have access to your site's code as well. Next, go to your Facebook Ad Manager page, go to Pixels, and then click on Create Pixel. And finally, simply CTRL+C the code and then CTRL+V it into the head of your site's code.
3. Make sure the ad matches the landing page
It should go without saying that a Facebook retargeting campaign can only bear the right fruit if your site's landing pages (and all pages for that matter) are structured and optimized, and that your entire site boasts stellar performance and responsiveness.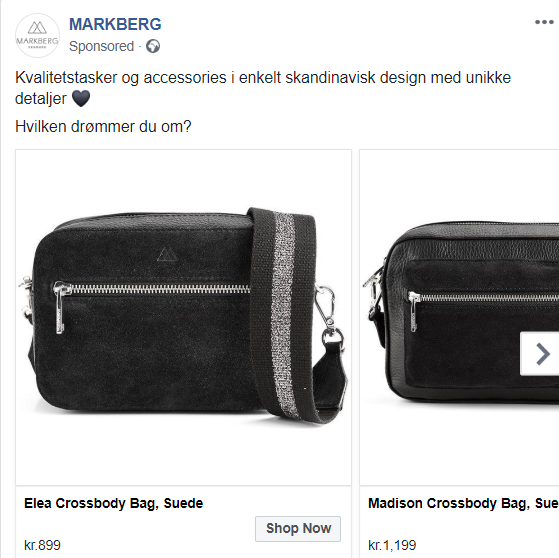 With that in mind, it's time to address all of the issues on your site and run every page through a comprehensive website checklist that will help you optimize your online presentation for the incoming traffic. Remember, there is nothing quite as disappointing as an ad that leads to an irrelevant landing page, or an ad that leads to a poorly-optimized website.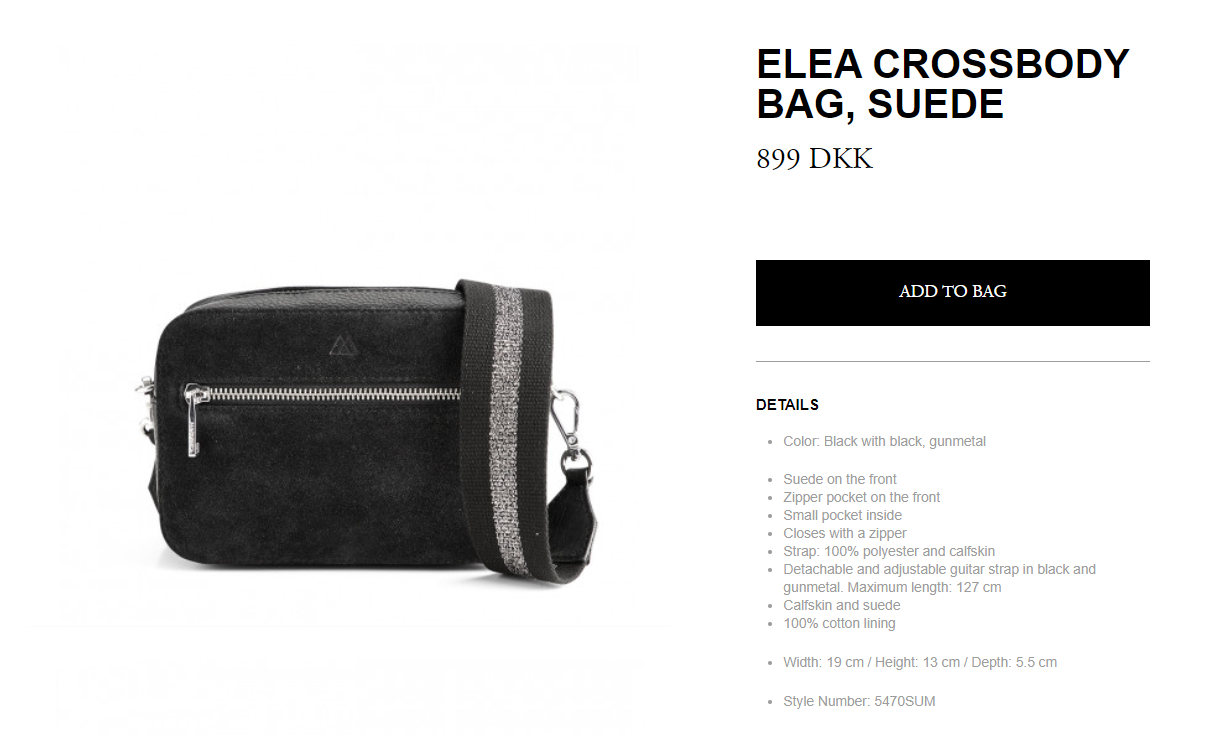 Start by checking all landing pages that you plan to tie into your ads for performance issues. Make sure the page loads fast and that the layout is optimized for all devices, especially the handheld ones. Next, scrutinize the content and imagery. Run a thorough analysis to figure out why the customer failed to convert in the first place.
Sometimes, it just takes more than a single visit for the customer to make their mind, but sometimes it will be the design of the page that will drive them away. To fine-tune your landing page even further, make sure the user sees the same image they saw on the ad in order to quickly get their bearings the moment they land.
4. Personalize ads with specific pages
Personalization is, of course, the name of the digital marketing game, so naturally, it would be a terrible waste if you pushed the same ads to all of your Facebook followers. Why should a potential customer venture onto a landing page that doesn't resolve their unique problems? Why should they respond positively to a generic ad? They are not going to, and your investment of time and money will all be for naught. Instead, you need to focus on personalizing the retargeting campaign and presenting ads that are relevant to the individual or group of customers.
Segment your audience into different categories based on the pages they visited on your website in order to optimize your dynamic ads with ease and personalize the retargeting experience as much as possible. There are numerous ways you can segment your retargeting groups.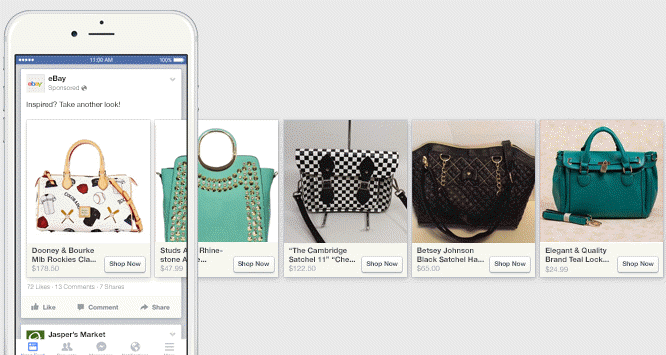 For example, you can define a group of customers that reached the checkout but failed to purchase. You can define a group that only wanted to learn more about your brand and your offer in order to convert them into paying customers as well.
Basically, you should personalize your ads based on the visitor's behavior. Because remember, it's not just about retargeting the ones that failed to convert, it's also about bringing people back to sign up for your newsletter, inquire about pricing, products, and services, or even read your blogs and share them with their friends and family on social media.
5. Establish clear goals and objectives
Your retargeting campaign needs to have a clear set of goals that will allow you to monitor performance, fine-tune the ad experience along the way, and optimize the entire process the next time around. To make the retargeting campaign as effective as possible, you will need to set your internal goals, but also choose a set of objectives on your Ads Manager page.
Typically, objectives revolve around website traffic and conversions, but you can choose from a number of equally important objectives such as awareness and reach, engagement and lead generation, and more (see screenshot below).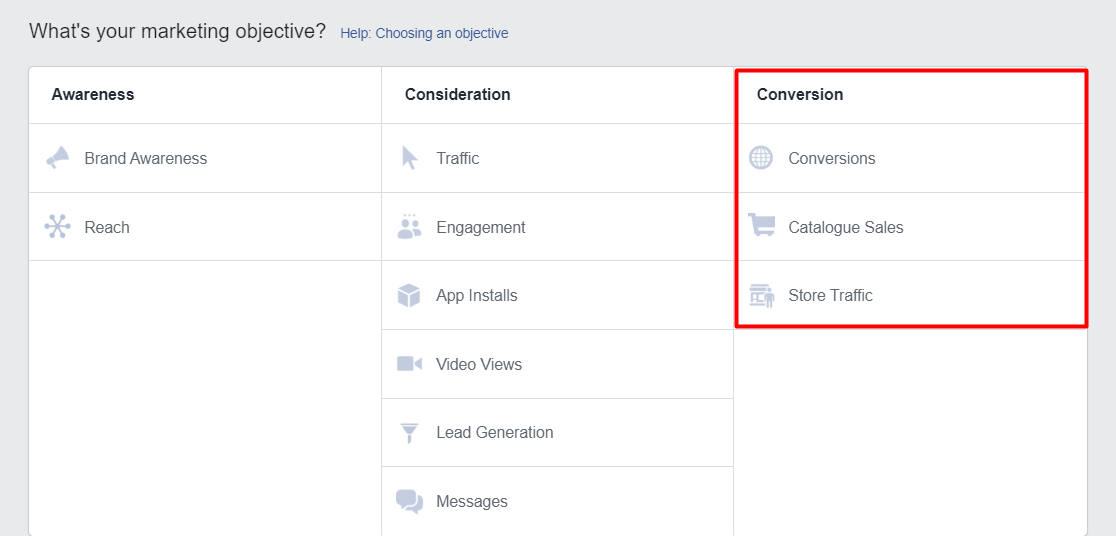 Choosing your top objectives will come down to your current goals, your brand's standing in the online marketplace, and the focus of your digital marketing strategy. For example, you can monitor certain trends in order to specify your objectives – such as emphasizing website traffic if you notice that users are making several visits to your site but are not converting.
Conversely, set up conversions as your main objective if you want to lead a one-time visitor back to your site and incentivize them to take a specific action on a particular landing page.
But remember, to convert doesn't just mean to sell, it can also mean to get people to sign up for your newsletter, or take any other action that may one day lead to a sale.
6. Define your budget and scope of investment
Running retargeting campaigns is a continuous process, as there is really no reason to stop investing in retargeting customers on Facebook if the ads are actually leading people back to your site and contributing to your goals. This is why you need to allocate financial resources to your retargeting campaign and define your scope of investment.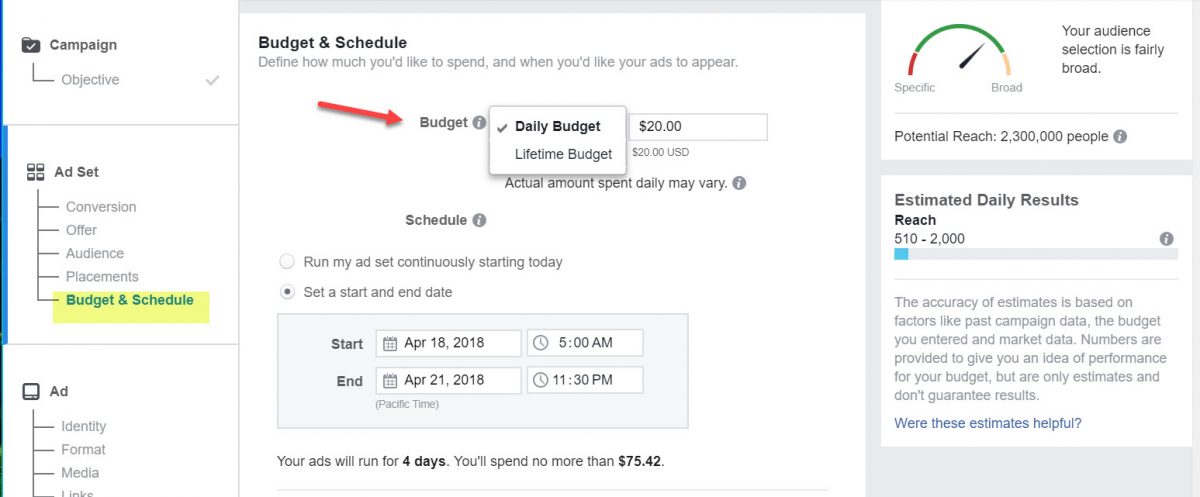 How much money do you want to invest per month on retargeting? Is your investment generating the desired results, and if not, are you doing everything you can to fine-tune and improve your ads? Always maintain a cost vs effect mindset, check up on your ads frequently, and keep investing in those that generate the best results.
7. Exclude irrelevant users from your ads
And lastly, keep in mind that not all users can be persuaded to fall in love with your brand, or to buy from your site. Some people will never become your customers no matter how much you try, which is why it's important that you exclude irrelevant users from your retargeting campaigns in order to save time, money, and effort on your part.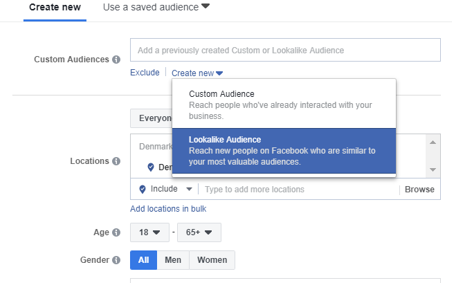 For example, you can exclude the visitors who checked out certain pages on your site that are not optimized for conversion – such as the Careers page or the About page.
Secondly, go ahead and exclude the visitors that bounced off your site before actually taking the time to read anything. These are the folk who spend only a few seconds on your site before hitting the back button. They have a much lower chance of converting, and chances are that they are not interested in what you're selling.
Wrapping up
Retargeting on Facebook is one of the best ways to bring potential customers and clients back to your site, raise brand awareness and expand its reach, and boost your marketing strategy as a whole. Follow these steps in order to create an effective campaign that will boost website traffic and conversions.
Want more info on setting up and optimizing Facebook Ad campaigns? Check out our Facebook Dynamic Ads ebook to get a complete overview of how ecommerce digital marketers and online store owners can get the best results.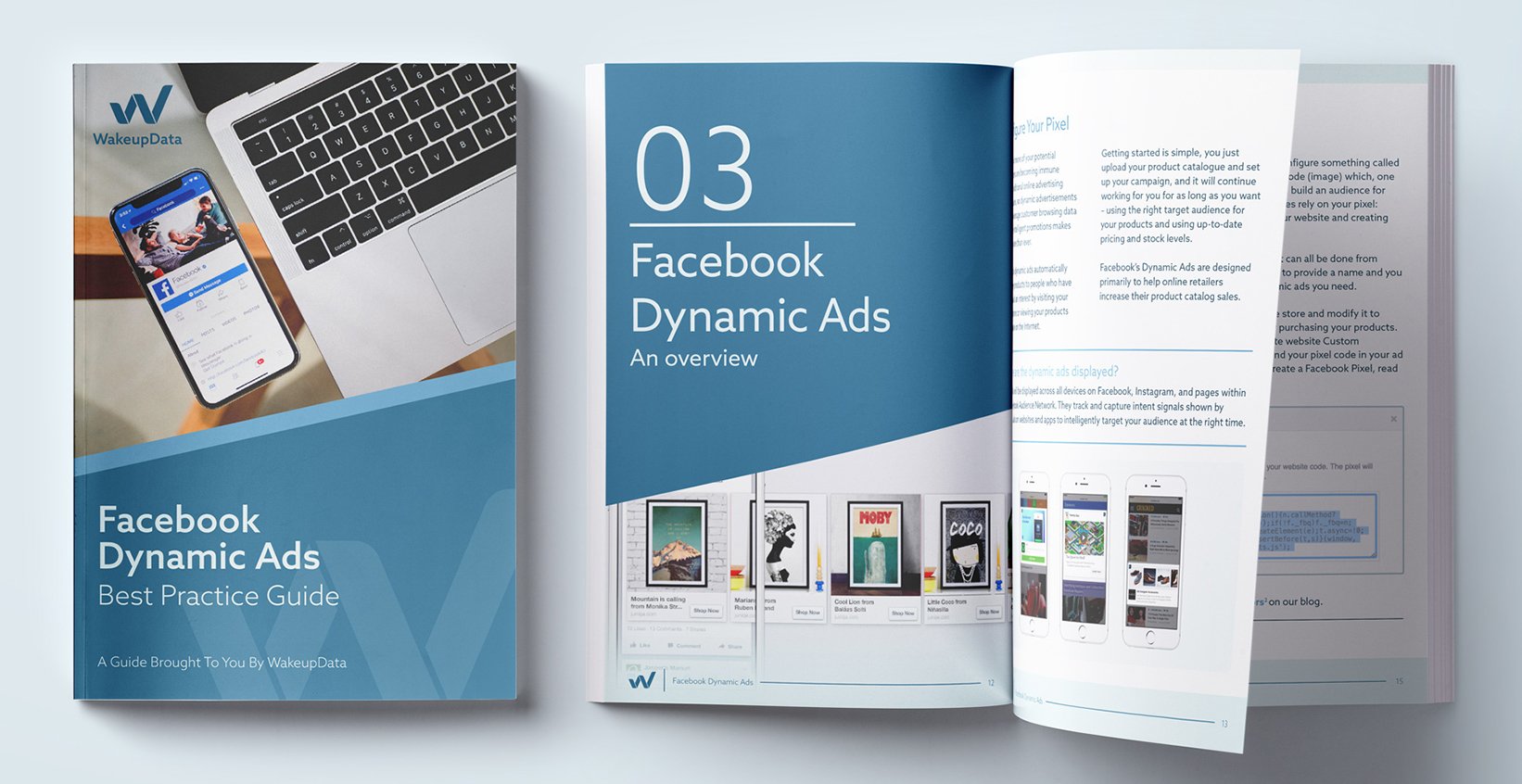 Author Bio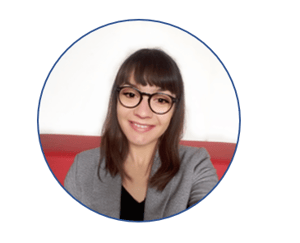 Elaine Bennett is a digital marketing specialist focused on helping startups and small businesses grow. Besides that, she's a regular contributor for Bizzmark Blog and writes hands-on articles about business and marketing, as it allows her to reach even more people and help them on their business journey.