How to Get Amazon Product Reviews in 2020
Posted on April 6, 2020 (Last Updated: February 02, 2021)
Amazon product reviews can make or break a new Amazon FBA seller. In fact, according to a 2017 study performed by G2 and Heinz Marketing, 92% of customers are more likely to purchase a product after reading a positive review.
Therefore, when you launch a product this 2020, it's important that you know how to get product reviews on Amazon — and how to get them quickly and in line with Amazon's guidelines.
In this article, we'll cover the 8 most effective and legal ways to get Amazon product reviews.
What to avoid when getting Amazon product reviews
The best thing you can do for yourself is to get yourself so familiar with the Amazon product reviews guidelines.

Knowing what's allowed and what isn't eliminates any confusion so you never have to worry if you're doing the wrong thing.
Amazon takes its product reviews very seriously. In fact, many sellers are suspended from the platform due to review manipulation.
When you're trying to get reviews on Amazon, it's important that you understand the difference between legal methods and black hat tactics (which can get your business suspended from Amazon).
Here's a list of what you should avoid according to the Amazon product reviews guidelines:
Don't offer free products in exchange for reviews, as Amazon outlawed this in October. The only exception is if you're part of the

Amazon Vine program.
Don't be the one writing the reviews for products that benefit you financially.
Avoid offering money or a product in exchange for a review.
Avoid offering a discount or promotion in exchange for a review. You can still do things like offer coupons, but not when the person has to write a review to get it.
Don't get biased people to write you reviews, like friends or family members.
Do not vote on the helpfulness of reviews, because that shouts 'bias' to Amazon.
Do not comment negatively on your competitors' products, for the same reason as immediately above.
Don't swap a good review for a good review.
Do not accept unverified Amazon product reviews (i.e. no reviews before a sale happens).
White hat Amazon Product Review Strategies
1.Trust Amazon's automated follow-up system
Amazon has its own system for following up with customers who purchase products. These automatic emails encourage shoppers to leave a review and report any issues they had with a product.
Typically, Amazon only sends one product review request email. However, you can send a second request through the Amazon Request a Review functionality (see below). This first method requires no effort from you as it is automatic.
2. Use Amazon's 'Request a Review' button
Amazon's 'Request a Review' button is a feature within Seller Central's Order Reports which allows you to send a follow-up email to your shoppers within 4 - 30 days of purchase.
Amazon only allows you to send one review request. But, when partnered with the first email Amazon sends post-purchase, it increases your chances of scoring a review.
3. Amazon early reviewer program
This program allows a selected number of customers to write reviews for products enrolled in it. In return, the reviewers receive small credits of $1-3 from Amazon. The Early Reviewer Program costs $60 and the product must have less than five reviews and you must be brand registered.
Early Review Key Points/Requirements
The cost is $60 and you pay it after you get your first review
Eligible for Amazon.com products only
Eligible only for products with less than 5 reviews
No condition for the reviews to be 5-star
Selling price must be over $15
Overall, the Amazon Early Reviewer Program is extremely good value and everyone should immediately enroll their new products. The program is actually cheaper than using 'review clubs' but can sometimes take weeks or months to take effect.
4.Request Amazon product reviews from customers who have left positive seller response
Most customers on Amazon don't quite understand the difference between seller feedback and product reviews. Most of us have probably seen product reviews left in Seller Feedback at some point. It is essential to constantly review your seller feedback.
Proactively email all customers who have left positive seller feedback, especially those who left product reviews on other products, and request them to leave product reviews. I even include attachments with my emails explaining how exactly to leave product reviews. Only a small minority of buyers leave any feedback and those who have left seller feedback are more likely to leave product reviews.
5. Request Amazon Product Reviews from Customers You've Provided Customer Service To
If you engage in a conversation with people and provide high-quality customer service, most people are satisfied and would be happy to leave a great review regardless of the product. And I mean real engagement – not some Feedback autoresponder. Engagement can include:
Questions about a product before a purchase
Technical support after a purchase
Returns for a product that is simply no longer needed
Making an unhappy customer happy
6. Utilize Product Inserts
Easily the most popular way to encourage shoppers to leave product reviews on Amazon is through the use of product inserts. Many sellers insert a card into their packaging, asking shoppers to leave a review.
However, product inserts have recently caught Amazon's attention. They've noticed that some sellers have been breaking the review guidelines.
Here are some best practices for product inserts:
Ask for product reviews, but remain neutral.

Telling people to leave you a five-star review — or even showing a picture of five-stars — is against Amazon's guidelines.
Give useful information about the company and the product.

Make sure people have ways of contacting you if an issue comes up. Good customer service goes a long way to prevent negative product reviews.
Incentivize in other ways.

While you can't financially incentivize reviews with a product insert, you can incentivize people to join your email lists or to follow you on social media. This will help you in the future.
7. Launch New Products to an Email List
Hopefully, you've been building your off-Amazon email list. If you have an email list, then when you launch new products do not send them links to your website to purchase, instead send them directly to your Amazon product detail page on Amazon. This accomplishes two things:
You get vital initial sales velocity for your products
Your email list is more likely to produce satisfied customers who will subsequently leave reviews
Sales velocity is critical for Amazon. There are some who believe Amazon also rewards brands that produce sales on Amazon from outside of Amazon.
Second, your email list is likely to be an audience of people who like your product. Subsequently, they'll be more likely to leave positive Amazon product reviews. You can also get into grey-hat strategies and in your email blast ask customers to email you after purchase and offer them some kind of refund via PayPal. You're not refunding them in return for a review – you're just offering a product discount. Of course, once they email you, you've gotten that critical customer engagement and it's easier to solicit reviews from them.
8. Amazon Vine
In December 2019, Amazon rolled out the Vine program to all sellers.
To use Vine you enroll your product via the Advertising menu within Seller Central. You then give your product away to Vine Voices members (people with a history of providing insightful reviews). Currently, there's no fee to enroll (whereas previously it could cost up to $2500 within Vendor Central). You can only enroll products with less than 30 reviews.
Vine is a great way to get some early Amazon product reviews with one caveat: Vine reviews have been known to be more critical than average. 1-3 star reviews are not uncommon. Contrast this with the Early Reviewer program where most reviews typically are 4 or 5 stars.
Conclusion: Amazon product reviews
We hope the information in this article has given you great ideas on how to effectively get Amazon product reviews in 2020.
We highly recommend only using white hat methods as they are 100% safe and will not get you in trouble. Always make sure to play by Amazon's rules. Remember: a few extra sales garnered by using a black hat tactic isn't worth putting your entire seller account in jeopardy.
Get more info about Selling on Amazon in 2020 from WakeupData's free ebook.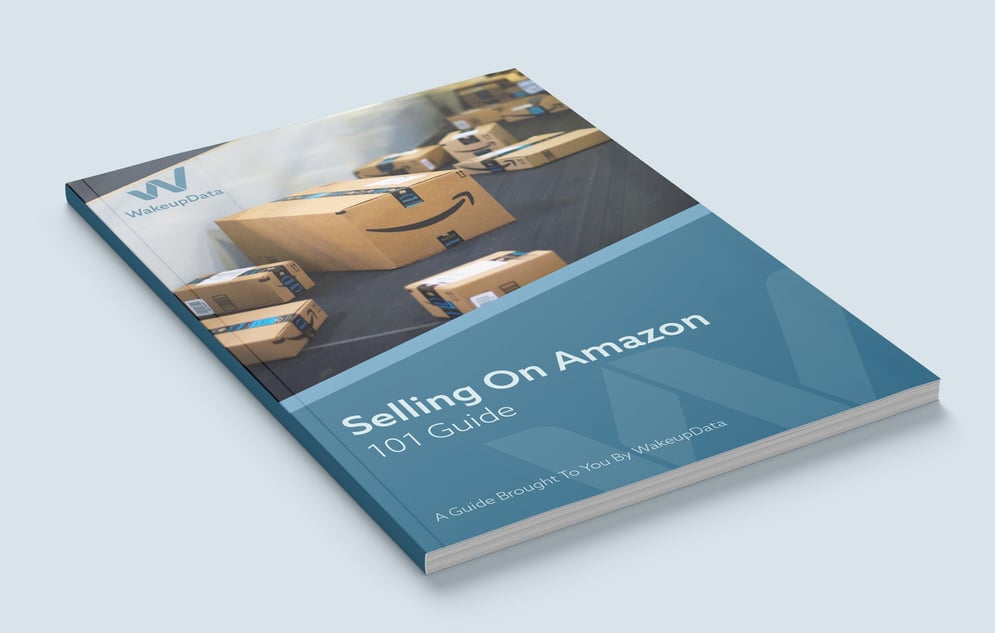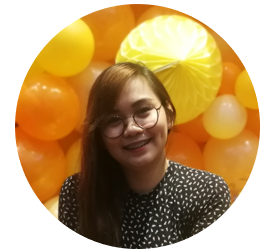 Rowena is an ambassador at Delesign. She provides customer support and represents Delesign online. Outside of work, she likes traveling, reading books, and playing string instruments.