Google Shopping Campaigns with Partners
Posted on June 10, 2019 (Last Updated: August 18, 2021)
One of Google's latest announcements sees the new Shopping Campaigns with Partners.
Released in beta in late May, this feature allows brands to use their own budgets to help promote priority products in retailers' Shopping campaigns.
The concept behind this is that it will help to drive overall visibility, traffic and sales for the brands and their retail partners. We'll take a quick look at what Shopping Campaigns with Partners entails and how you can get started.
What do Shopping Campaigns with partners allow you to do?
1. Drive Performance
For retailers: You can improve performance, driving more traffic (and sales) to your ecommerce site. Furthermore, your Shopping campaigns will become fully or partially funded by brands using their own budgets for you to push their products.
For brands: The opportunity to partner with retailers means brands can drive measurable sales and consideration for products on Google properties.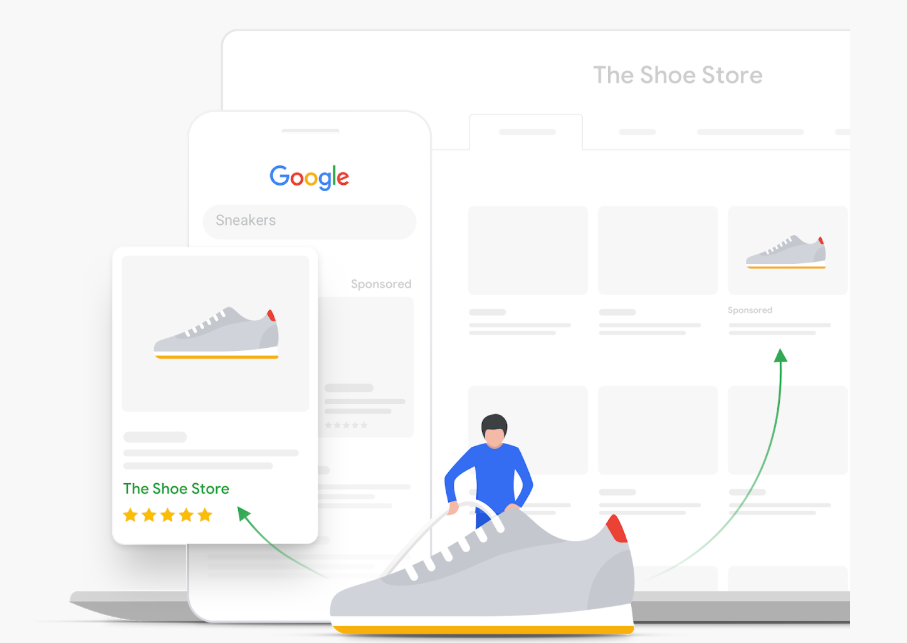 (Credit: Google)
2. Easy reporting
For retailers: Easily share performance stats with all brand partners and get the same great analytics and reporting you receive with your standard Shopping campaigns.
For brands: Gain a better understanding of how your digital ad investments are leading to sales and consideration with analytics and performance reports from Google.
3. Scale up
For retailers: Extend your digital ad partnerships to all your brand partners, no matter their size, with less effort.
For brands: Work with every one of your eligible retailer partners to fund campaigns, driving sales and consideration for your products across Google.
Across Google properties
Shopping campaigns with partners will put branded products in front of shoppers looking for their next purchase. These ads will appear throughout Google's ad surfaces - Google.com, YouTube, Display, Images and Gmail - wherever traditional Shopping ads go.
The Estée Lauder Companies partnered with a top retail partner to increase click share of promoted products click share by 70%.
If you are interested in joining the Shopping campaigns with partners beta, please fill out this interest form.
Find out more about your multiple options when it comes to selling on Google Shopping, or get your free Product Feed evaluation below