Manage the digital twins of your products in PIM
Posted on November 30, 2020 (Last Updated: December 01, 2020)
Over the years of working with eCommerce businesses, we noticed how often they struggled to keep up with their own growth. Maintaining product portfolio content is a real challenge when you need to do it at scale.
We've developed a novel way to solve this challenge using the concept of digital twins for commerce.
Digital twins create a product experience
Digital twins are the entire product information, including images, descriptions, customer-generated content, technical specs, or data sheets, that buyers see and interact with before and after purchase. If it is accurate, relevant and original, product content can create immersive experiences that will truly delight your customers.
However, it is only rich and engaging product content that has the power to make customers feel comfortable about buying your product. Businesses that already use digital twins for commerce lay the foundation to create such experiences. They can ensure their product content completeness level meets predefined rules. They're able to cut down on repetitive work and win back time for creativity and innovation. Finally, these brands can take advantage of current and future developments in Product Information Management, like advanced algorithms that prefill certain product content attributes, saving their teams even more time.
If you and businesses in your niche struggle with creating a bulk of product content while maintaining quality and creative direction, then focusing on digital twins can be a major (while unexplored) competitive differentiator.
A platform for digital twin management
So how can you effectively manage digital twins and product experiences to drive eCommerce success?
We offer Bluestone PIM, a mature Product Information Management platform that enables efficient management of entire product catalogs online. It's integrated with digital data feeds from WakeupData – Bluestone PIM and WakeupData feeds complement each other to manage and syndicate product content.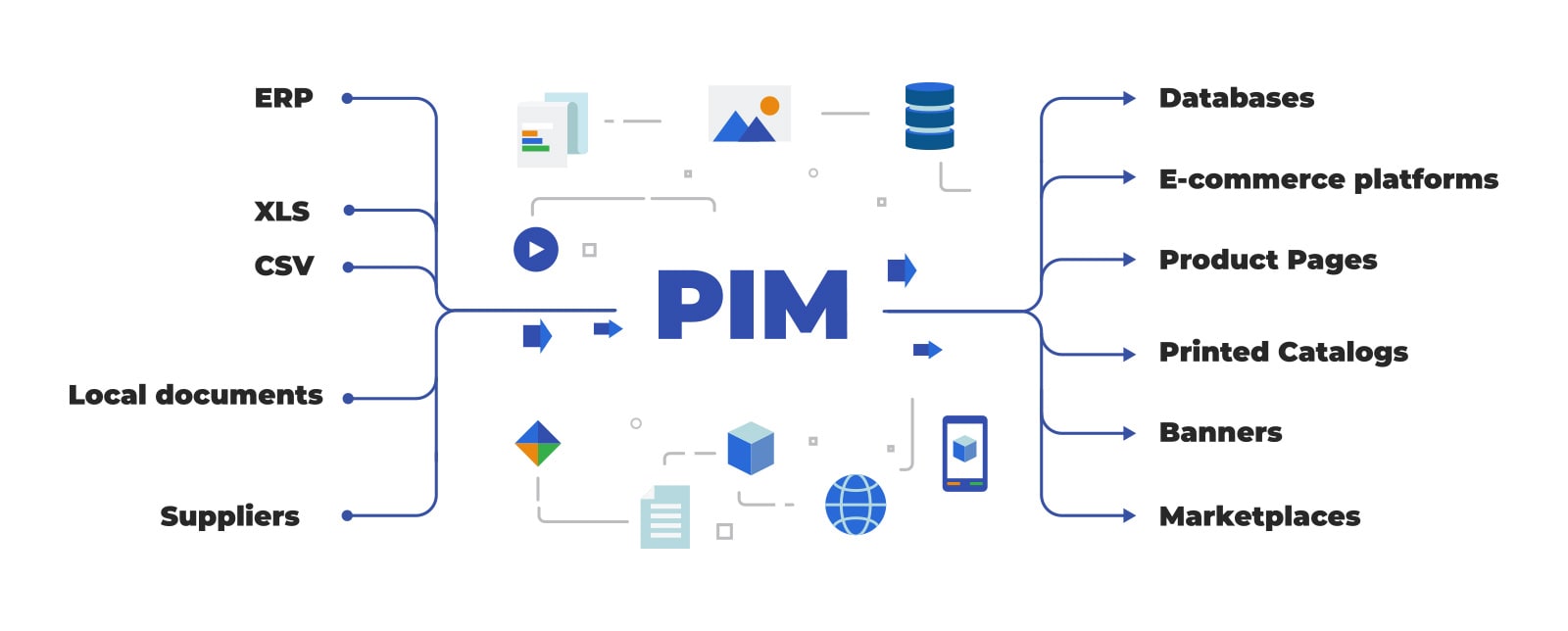 A combination like this is all you need to say goodbye to digital debt, or legacy systems that are expensive to keep but too expensive to replace. Instead, use a digital twin platform to let your content shine in every context and on every channel.
Built for marketers
Bluestone PIM is packed with features and integrations to organize, enrich, collaborate on, and promote your products. Just like WakeupData feeds, it has been built for marketers and doesn't require extensive technical expertise to set up or use. It's available as SaaS, and software upgrades are available instantly. We ship new features to our users every six weeks – no extra cost – it's all there the next time you log in to the platform. All this to save marketers unnecessary hassle.
Top benefits for marketers include:
straightforward, time-efficient ways to control product content quality,
the ability to create market-specific product experiences,
smooth collaboration in a team and with suppliers or agencies,
smart Marketplace Apps.
Apps for digital commerce
No matter what industry or vertical, you'll find plenty of integrations to help you manage digital twins at the top of your game. Here are some examples from Bluestone PIM Marketplace:
Amazon Rekognition service helps you automatically identify, tag, and label image files to save time while importing product data.
Adobe InDesign Connect sync helps you create catalogs and publications for print and digital use.
WakeupData Digital Marketing Suite lets you syndicate content to online marketplaces (Amazon, eBay & Google Shopping Feed), social channels, and comparison sites.
️WakeupData Webshop Integration Suite makes it easy to syndicate content to webshops (like Shopify, WooCommerce, UCommerce) and content management systems.
Customer rating and reviews app lets you gather customer feedback and publish it directly on your product pages.
Prepare for the future of sales with digital twins
Even if your product content is truly great, you'll only unlock its power if you manage to reach a high volume of customers. This means you need to adopt as many sales channels as possible. Digital twins can help you do that much faster. Think of finding a new distributor and being able to sell through them in days or weeks instead of months. How?
Your digital twins are made of data that is centralized in PIM. This data can be exchanged with other systems, so that you can sell on online marketplaces, comparison websites, social media, and virtually any channel, while still managing everything in one place.
This way you can pick up on emerging sales channels faster than your competition, without putting in unnecessary resources and time.
See it for yourself
Would you like to drive your product content and product experiences to the next level? There is plenty that Bluestone PIM can do for your business – the sooner you learn about it, the earlier you can reap your competitive advantage.
Meet with one of our experts to learn more about the Bluestone PIM platform, share any of your questions, or get your own proof of concept based on your real data in no time.
Author's bio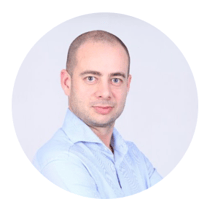 Einar is the CEO of Bluestone, a company established in 2015 to build Bluestone PIM, a disruptive SaaS platform for Product Information Management.
He brings 20 years of expertise in digital strategy, go-to-market strategy, revenue development, and change management. He's customer-oriented with a strong history of leading high-performance teams to meet or exceed objectives.