Black Friday in numbers - stats and figures
Posted on August 27, 2018 (Last Updated: January 29, 2021)
It may seem like there is still plenty of time to prepare for the Black Friday sales but they are closer than you think! That's why we've produced this short guide on what we learnt last year and the key stats to give you a head-start on what to expect from Black Friday 2018 as well as our special offer.
Shopping on the couch

According to the National Retail Federation, last year more people than ever opted to skip the in-store madness (and occasional violence!) and did their Black Friday shopping online rather than in-store .
"Consumers are opting out of the physical hustle and bustle and moving more toward what's easier: shopping on a couch."
Linda Bustos, Workarea.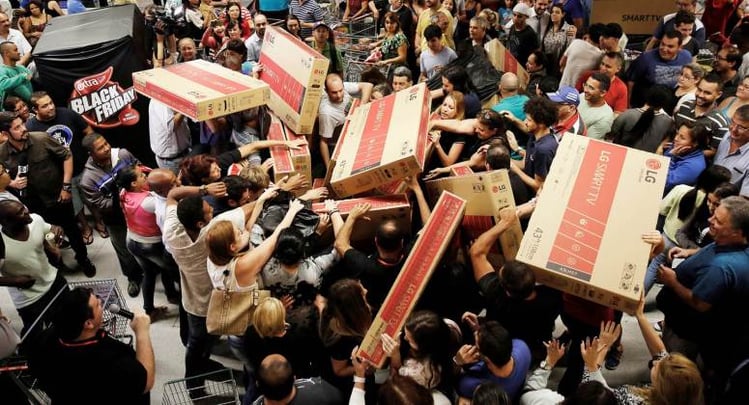 For Black Friday 2017, e-commerce showed a:
+3.5% year over year increase in Shoppers
+12.5% increase in the number of Purchasers
This saw a $5.03 billion spent in the US alone - Leading it to rightfully be called (drumroll please):
'The Biggest Day in Ecommerce History.'
This increase in purchasers shows us that people had scouted out their shopping earlier in the month but were ready to click the buy button as soon as deals became available on Black Friday (source).
From the US to a Global phenomenon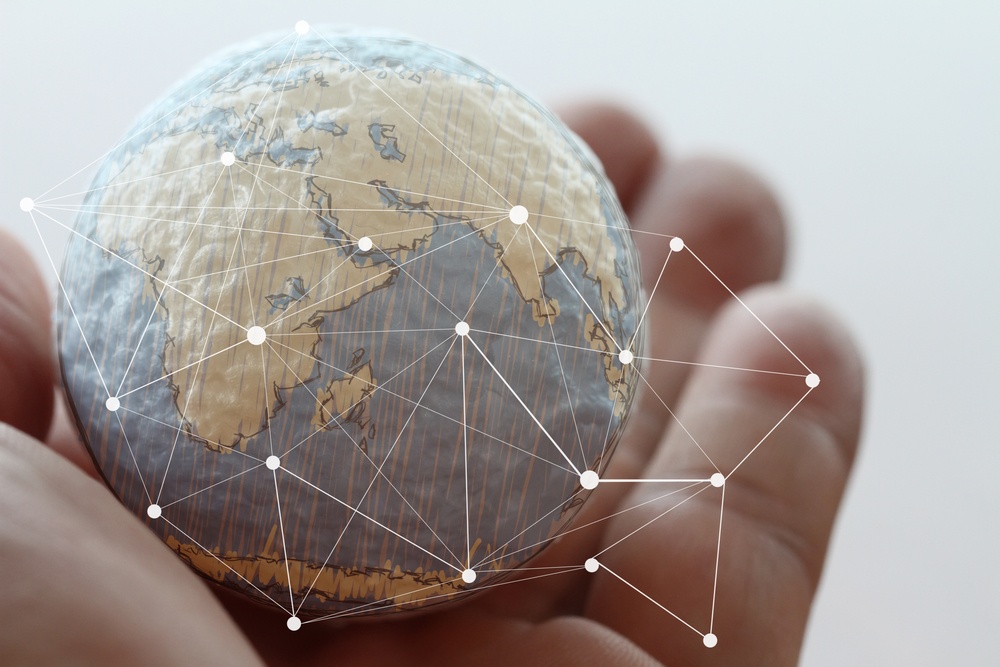 The spending last year outside the US also reached the highest levels so far seen (source).
UK: £7788 million (with £3100 million from online purchases)


France: £4708 million


Germany: £5747 million


Italy: £2664
This means we are seeing a growing proportion of shoppers becoming engaging with the Black Friday sales - as well as the extension to Cyber Monday over the weekend.
A movement towards mobile purchases.
As well as a global spread of Black Friday spending, the figures are also showing us that more and more people are opting to shop online - even if they continue purchasing in-store as well. Even those who ended up carrying out their Black Friday shopping in-store used price checks online beforehand - with an estimated 35% looking at Amazon first.
The average order value came in at $135 - up 1 percent compared to the previous year.
On Black Friday 2017, smartphones and tablets made up 36.9 % of all sales and 54.3 % of all site visits.
This trend of mobile sales outperforming desktop is set to continue (image, below), where mobile revenue overtook desktop just in time for Black Friday 2017 and a predicted 70% share of all of e-commerce traffic by the end of 2018 (source).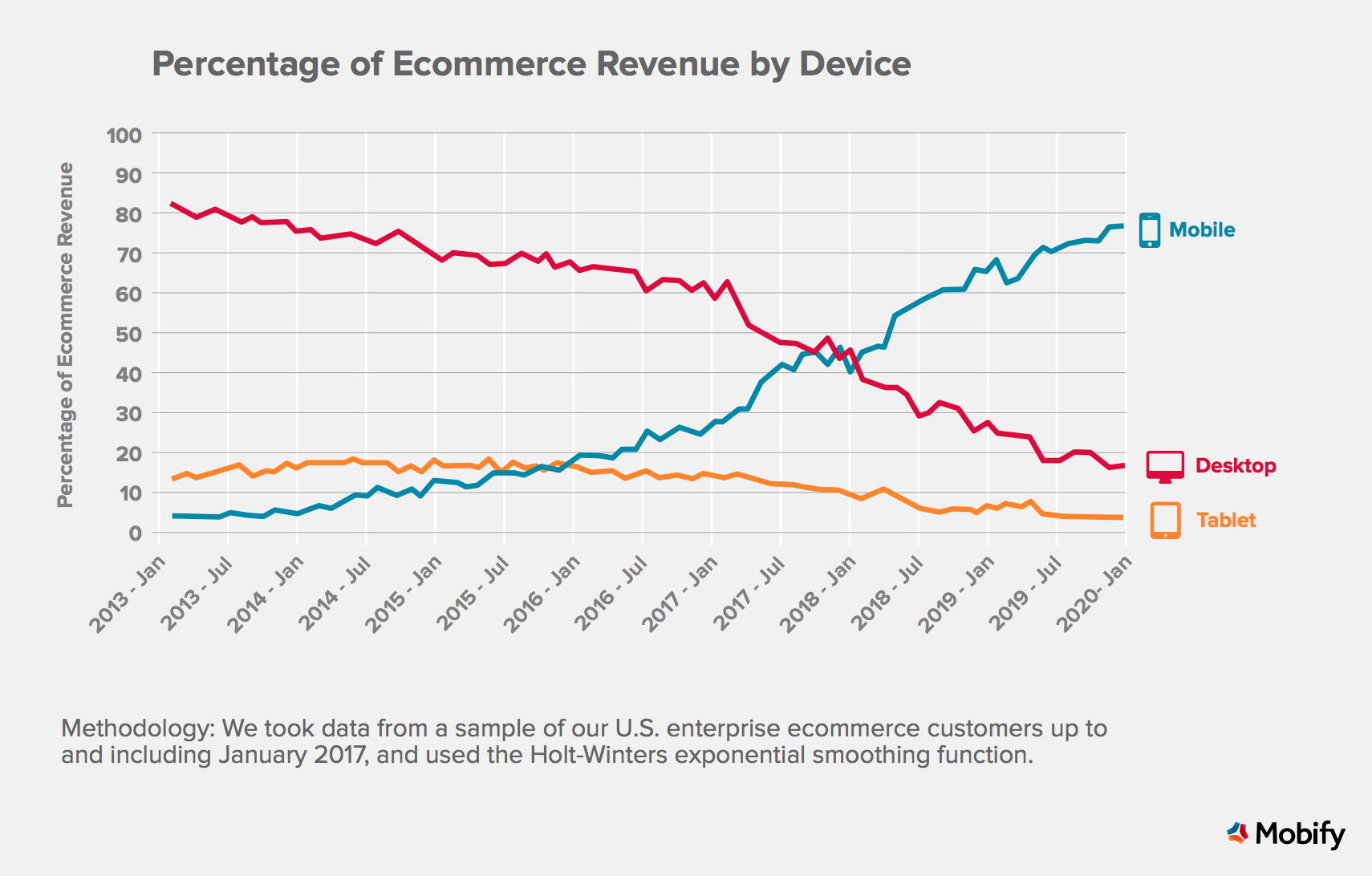 How to make the most of this m-commerce increase in the run-up to Black Friday?

Start by improving navigation, loading speed and offering one-click purchases on your online store.
Making sure your products are easy to find and your site doesn't frustrate visitors with long waiting times or counter-intuitive sitemap is the best way to keep these buyers purchasing on your site from their mobiles.
Get ready!
"During the last couple of years, we have seen that Black Friday has a positive influence on online shops. Last year, Danish webshops sold 225% more on Black Friday compared to average daily sales."
Claus Methmann Christensen, CEO at Clearhaus.



Start planning your campaigns, offers and discounts well in advance - and select and feed management tool which will give you control and flexibility over your data. Remember that although Black Friday sees the peak of overall spending, 40% of Christmas shoppers start buying before Halloween (source).
Looking for a single platform to manage and optimize all your ecommerce data? Try WakeupData free for 30 days and see how we can boost your ROI.