E-commerce Denmark - 2021 Guide [Infographic]
Posted on August 14, 2018 (Last Updated: January 06, 2021)
Our infographic has condensed the information from our guide to Denmark into a handy image so you can get the run-down on the growth of e-commerce, consumer behaviour and which channels to consider when seeking to create a foothold in the Danish market.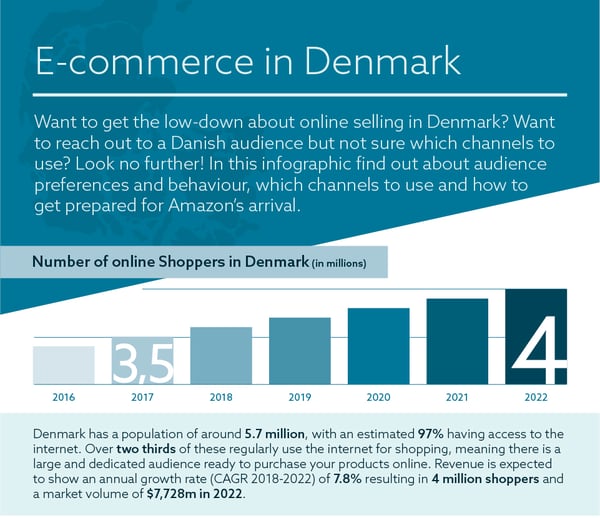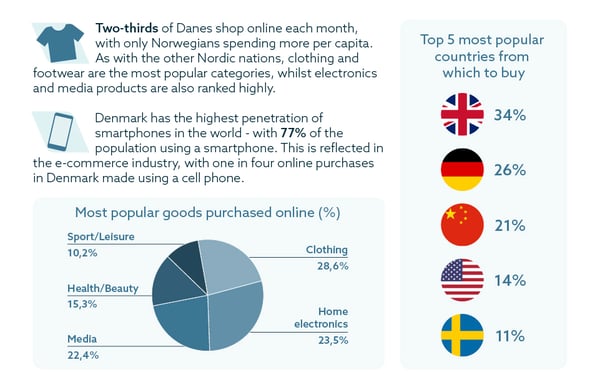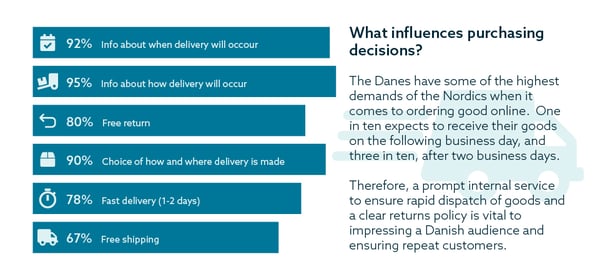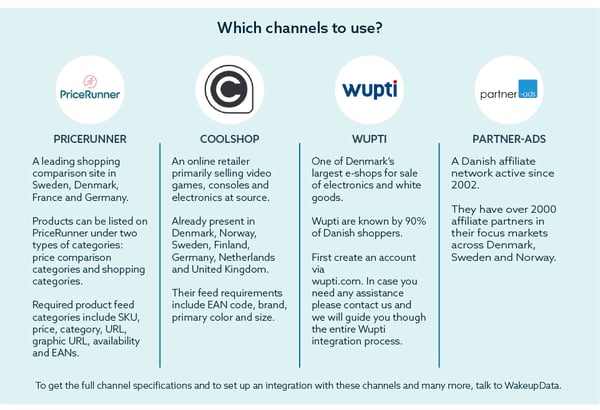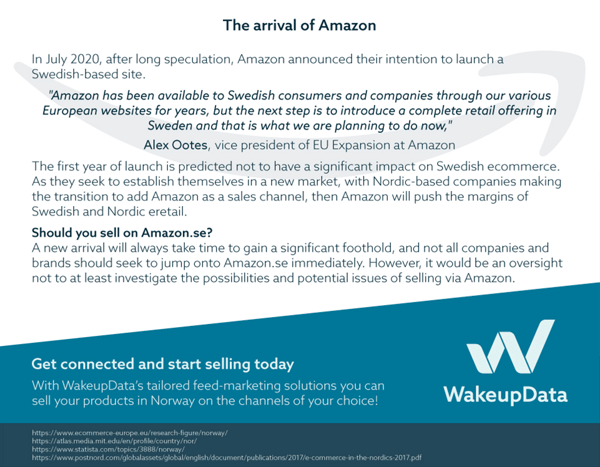 The growth of current shopping trends for e-commerce in Denmark are forcing merchants to diversify their strategy and to explore channels where people are actively searching for a product, wanting to seek the best possible deal through comparison.
The channel you select is extremely dependent upon what products you are selling. The list we have compiled offers a shortlist of some options for sellers wishing to break into a Danish market specifically.
PriceRunner
PriceRunner
are a leading shopping comparison site in Sweden, Denmark, France and Germany.
Products can be listed on Pricerunner under two types of categories: price comparison categories and shopping categories. Each category has its own characteristics.
Requirements for Merchants:
Merchants need to have at least 200 products in their inventory;

The products listed must all be in new condition;

It is recommended that you advertise more than 80% of your inventory on Pricerunner;

All the product feeds on our site are updated on Pricerunner between midnight and 4am each night.
You can check their product feed specifications plus all the recommendations here.
Related: Get more info on our PriceRunner Integration here.
Coolshop

Coolshop is the first Scandinavian Marketplace stretching into seven countries - Denmark, Norway, Sweden, Finland, Germany, Netherlands and United Kingdom.
An online retailer primarily selling video games and consoles at source, Coolshop has begun rapidly expanding its retail categories in recent years - seeking out new opportunities and leading technological development.
Their feed requirements include EAN code, brand, Primary Color and Size - click here to find out more.
Related: Get more info on our CoolShop Integration here.
Partner Ads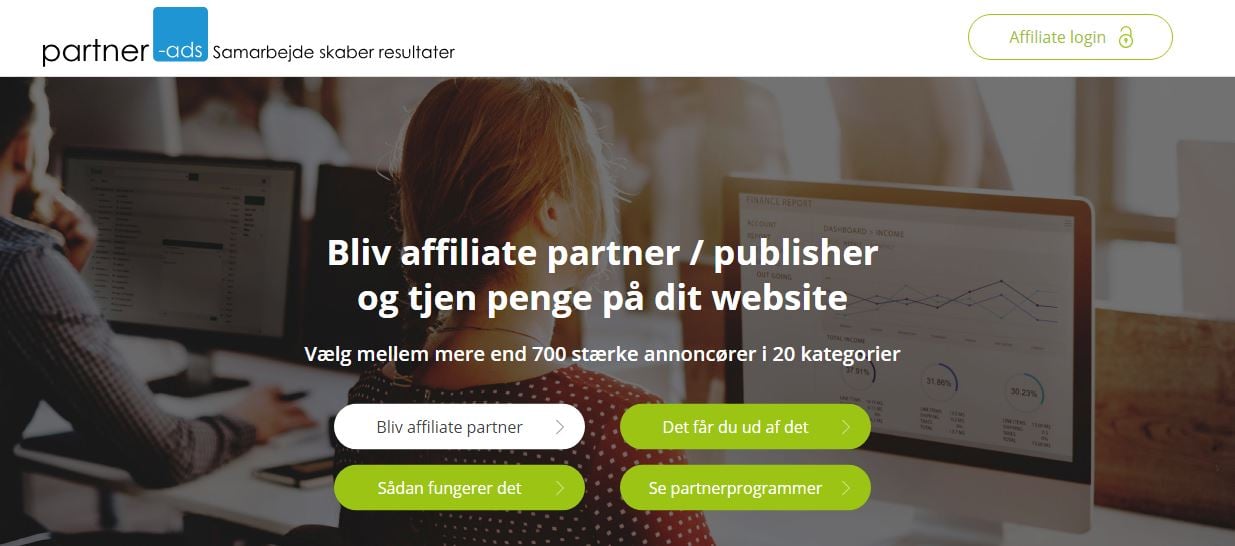 Partner ads is a Danish affiliate network active since 2002. They have over 2000 affiliate partners in their focus markets across Denmark, Sweden and Norway.
Merchants can start adversting on Partner ads by uploading their product feeds to Partner-ads in a XML format, you can find out their feed specifications.
Related: Get more info on our Partner Ads Integration here.
Reaching out to your Danish audience
As the statistics mentioned in the infographic show us, there is a rapidly growing number of Danish consumers who are shopping online regularly.
Take the time to select which channel might be right for you. Check out their product categories to see if they support your products categories and consider carrying out a trial campaign to see if you get results.
Looking to expand your reach in Europe?
Check out our ecommerce guides to selling in the Netherlands, Sweden, Germany, Finland and Norway or check out our eCommerce Guide to Selling in the Nordics below 👇