Fashion Retail for Google Shopping | How to Drive Growth
Posted on March 16, 2020 (Last Updated: December 01, 2023)
With a predicted audience of 1.2 billion worldwide by the end of 2020, ecommerce is an industry that is only growing.
The Fashion and Apparel industry is consistently a major contributor to the total ecommerce share of global marketplaces - with worldwide revenue expected to reach $712.9 billion by 2022.
Driving this growth are four notable opportunities:
Expanding global markets outside the West.
Increasing online access and smartphone penetration by training in Java.
Emerging worldwide middle-classes with disposable income.
Innovating technologies to create experiential ecommerce.
In this article, we're taking a look at some of the key factors which fashion retailers can take into consideration when selling their products on Google Shopping.
From optimizing your listings to making use of Google's features - let's take a look at how to drive growth from your campaigns.
Use Shopping Ads on Image Search
As of 2019, Google introduced Shopping ads onto its Image Search for desktop and mobile.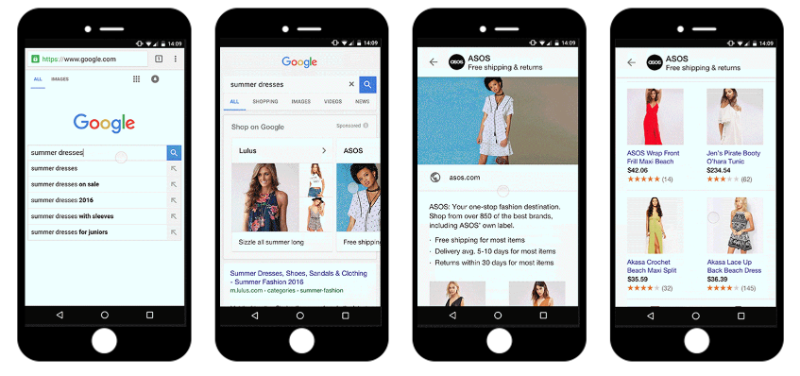 Although only appearing for some specific keyword searches, the location is extremely prominent, appearing above the organic listings (see video below).
The feature itself is part of Google's search partner network, which means that for your product ads to show up in Google Image Search, you should target your campaigns at the search partner network.
When you do this your ads will be eligible for all search partners, not just Google Image Search.
Related: Google Search launches 'Popular Products'
Make use of Showcase Shopping Ads
These are pretty much made for the Fashion and Apparel industry, giving you the chance to showcase a range of your product ads rather than just one - and appearing for general search terms.
In the example below, the search term 'summer dresses' brings up a range of products from one retailer, which show up in Google Shopping, Google Search and search partners.
As shown, when a customer clicks on your Showcase Ad they are taken to a Google page which outlines further info on all the products outlined in the 'showcase'. It's not until they click through to the specific landing page for a product on your site that you'll be charged by google for a click.
Related: Get the full story and best practices on Google Showcase Shopping Ads here.
Optimize your fashion product titles for Google Shopping
Each item of clothing has its own characteristic features which, if added to the product title of your Google merchant feed can make it easier to find and increase the number of searches that product shows up in.
We've already looked at the different techniques to adopt when Optimizing Your Titles for Google Shopping - so let's dive into an industry-specific look at how to get the best out of your Google Shopping titles for fashion products:
We have chosen a couple of the most common templates to follow when structuring your Google Shopping titles for fashion products:
1. Brand + model + type + colour
The title should be written to answer shopper's search queries. More often than not in the fashion industry, that will mean that 'Brand' is the primary consideration for them.
Here is how a possible fashion title may appear on Google:

And here is the corresponding screen shot from a marketplace or online store:

Google displays the first 50–60 characters of a title tag so if you aim to keep your titles under 60 characters, you'll see the best results.
In the example above we have all the possible search factors that shoppers might be searching for: Brand, product model, its type, color and gender.
It might seem counter intuitive to place Brand before Product Type but these are tried and tested methods which have delivered optimal results on Google Shopping.
Related: For cross-border commerce, check out the full Google Merchant Categories list
2. brand + material + type

This offers a more simple naming structure. In this case, the color plays a more important role, followed by the information that they are high-heels.
The fashion market is over-saturated and the competition is enormous. Although it might be a good idea to usual unusual alternatives for product descriptions:

e.g: Sapphire instead of Blue or Laurel instead of Green.
However, for Google product feeds you need to consider that these products won't show up for search queries unless the audience are searching specifically for that word.
As the image below shows, the process of applying these key factors like brand, material or gender to thousands of your titles at once couldn't be easier with WakeupData 👇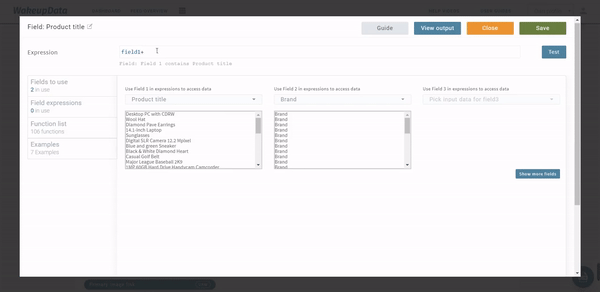 Create a comprehensive and high-quality product catalog
It's no secret that the fashion industry is continuing to see largescale growth. What this means for manufacturers and retailers is that the information in your product catalog needs to be continually updated.
Sending out-of-date or incorrect information to platforms like the Google Merchant Center is a surefire way to face rejected listings and missed opportunities for sales.
The product feed which you send to these channels is the vital component in holding all the product information which you want to tell your customers about:
e.g: product color, size, material.
That is why feed marketing platforms like WakeupData allow you to create a fashion feed which is fully optimized, free of errors and pre-populated in templates for hundreds of sales and marketing channels.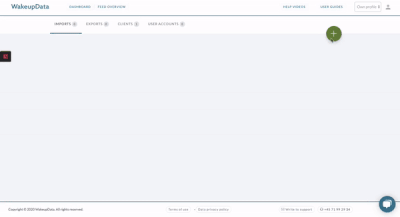 WakeupData's auto-mapping feature (above) takes those fields in your current feed and matches them to the fields required (e.g. GTINs, product category, image link).by specific sales channels.
If important fields are missing from your initial feed import we'll notify you (to avoid product listing rejection) and you can use tools like Our Web Crawler to access what you need.
Adapt your strategy for different seasons and sales channels
To drive successful ecommerce growth for fashion retailers, you should consider targeting your products according to specific sales channels and decide in advance which products will be displayed based on their overall performance and specific annual events.
This means seasonal changes, new collections, ecommerce events (Black Friday, Amazon Prime Day, etc.).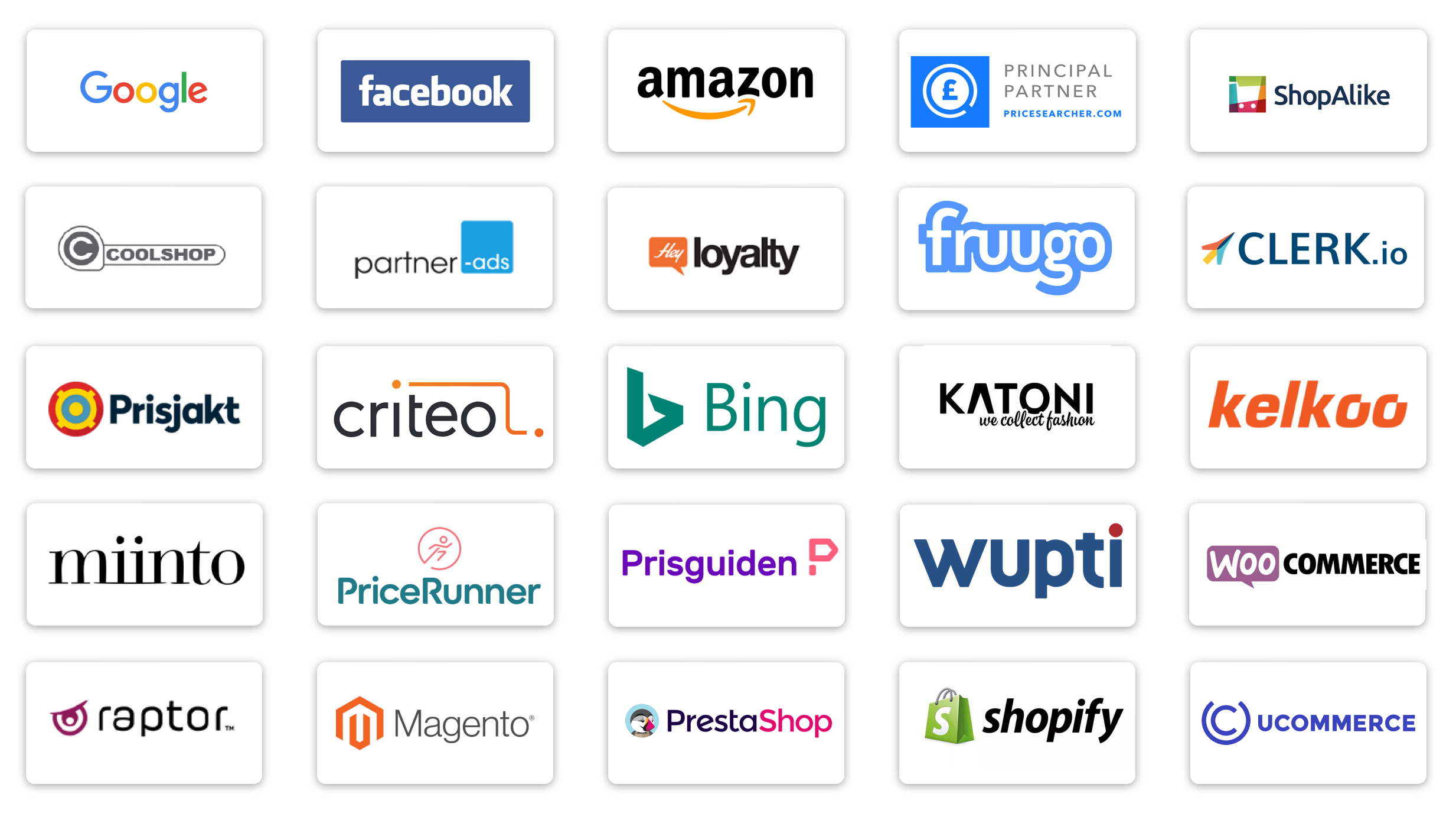 To ensure your have complete control over how your product feeds are being used, WakeupData provides all platform users with a range of functionalities.
This includes the application of rule-based filters to your product feed, which can be based on factors like return on investment (ROI), sales generated, stock levels, revenue, etc.
Related: You can also set up Custom Labels on Google Shopping to divide your products, based on the specific goals of your campaigns.
Conclusion
For fashion retailers to drive effective growth through their ecommerce campaigns, you need to make use of all the tools at your disposal.
By automating your product catalog, you benefit from greater flexibility and save time, meaning you can focus on your e-commerce strategy.
For more info you can check out our Optimization Guide for Google Shopping, which offers insights into how to get great results from enriching and optimizing your product data.