9 Lead Generation Tactics for Ecommerce Retailers
Posted on December 18, 2019 (Last Updated: July 15, 2021)
Each year, new online trends are helping to redefine ecommerce. In 2020, online sales are expected to generate a projected revenue of $4 trillion (image below).
But what does this mean for ecommerce retailers? Statistics like this undoubtedly tell us that there is room for ecommerce retailers to make more sales.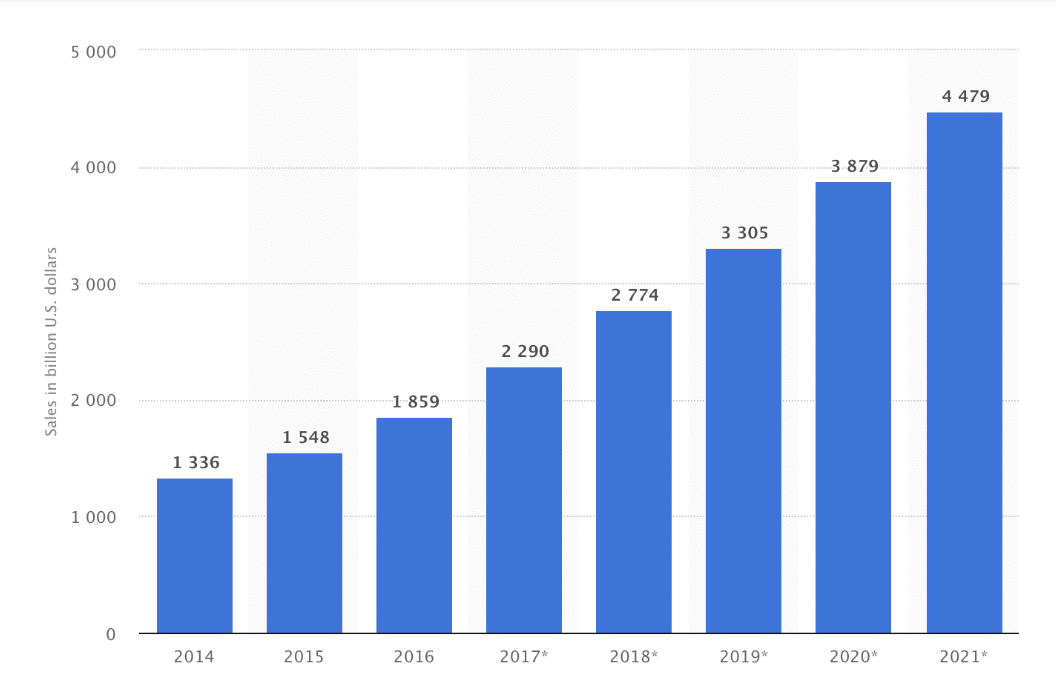 Yet there are a number of key issues that keep ecommerce retailers away from achieving the desired revenue. One of the key problems is window shopping, meaning a significant number of buyers are not ready to make their possible purchase immediately. While traditional sales funnel can be really long, ecommerce sales funnel length varies.
Factors like product appearance, price range, and audience mindset play a great role in triggering immediate sales.
With that said, what you can do for your business is to be adept at generating leads. Doing this effectively requires you to be where your customers are.

In this article, you will find 9 proven lead generation tactics that have proven time and again to work for ecommerce retailers.
What is eCommerce Lead Generation?
Ecommerce leads pay attention and show interest to the products that you offer. An eCommerce lead is anyone who wants to learn more about your products and services. Such interests can be captured from the actions they take after coming to your website.
For example, these actions can be:
Signing up for email subscriber list
Taking a free trial
Grabbing an offer targeted to potential leads
Paying attention to lead magnets
All these actions can be easily measured with the help of a truly effective lead management system, which are often utilized by eCommerce retailers. These are known as conversion analytics.
With an appropriate lead scoring mechanism in place, you will be able to take these leads through proper nurturing to make them sales-ready.
9 Lead Generation Tactics for Ecommerce Retailers
1. Generating Leads With Improved Visibility
Gaining online visibility is the first thing that you should start with. Consider thinking about how you search online when you want to buy something. You certainly want to find the product of your choice on the first page of search results. And that's why you need to concentrate on the SEO - Search Engine Optimization.
A SEO strategy helps you in appearing in the first fold of the search results on search engines. When your pages start ranking, your potential customers find you more easily. Search Engine Optimization also helps you in making use of your marketing budget in a wise manner. With a SEO strategy in place, your ecommerce website ranks higher and attracts large volume of customers.
Here are some of the best SEO strategies that can help your ecommerce business:
Avoid writing duplicate content in your ecommerce website.
Start writing unique, engaging product descriptions with strategic keywords.
Optimize the product images with ALT tag.
Create proper URL structures to enhance crawlability.
Have a clear navigation path and avoid broken links.
'

"Your product pages can become high-converting sales machines, on condition that they contain accurate, relevant and context-specific product information - still the number one feature that buyers look for on a website.

High-quality product data and images contribute directly to the number of transactions, product affinity, less cart abandonment, and facilitating a better brand experience"
2. Capturing Lead Information With Marketing Automation
Marketing automation helps you in capturing lead information from multiple channels and automate the lead nurturing process. In addition, it can assist you in tasks like creating landing pages, running email marketing campaigns, gathering data from multiple touch points, etc.
The true importance of marketing automation lies in engaging with leads with the right message at the right time. Once you gain insights into their actions, you will be able to personalize the message.
Here are some of the ways in which marketing automation can help you in taking your ecommerce business to the next level:
Increase Average Order Value (AOV) with upselling and cross-selling.
Retain existing customers with a subscription service.
Use newsletter and lead magnets for growing contact list.
Write personalized emails based on customer segmentation.
Run proven automated marketing campaigns.



3. Personalized Outreach For Triggering Action
Not everyone is interested in the same product or discount or offer.
That's why your communication needs to be personalized based on the interests, likes, dislikes, preferences, and choices of your customers. With marketing automation, you will be able to garner all the information that you need to create such segments.
For example, if a customer has recently purchased a pair of shoes, you can send them an email with discounts on shoes or even create a display pop-up on your website. To be successful in generating leads, you have to segment your customers on the basis of purchasing behavior as well.
Here are some of the tips on how to master the art of personalized outreach:
Personalize the way your home page appears to your customers.
Create personalized product page based on the geographic location.
Run campaigns created based on user behavior.
Send personalized emails to your customers.
4. Running Pay-per-Click Campaigns For Catching Attention
With the internet being flooded with similar products, it is not easy to bring traffic to your website. Pay-per-click advertising or PPC lets you appear at the top of the search results when someone looks for a keyword. You will be charged only when someone clicks on your advertisement and that's why it is called Pay Per Click (PPC).
With a PPC campaign, you will be able to improve the products that you sell. Your PPC campaign can be set up multiple keywords so that your website is shown every time someone is searching for something related.
If your niche doesn't have many competitors, it will be easy for you to rank with less amount of money.
To be able to land more leads with PPC campaigns, you should ensure that your campaign has the following:
A unique ad copy with unique selling proposition and CTA.
Granular keywords including model number and manufacturer name.
Negative keywords to get more traffic.
Modified broad match keyword bidding to keep your audience between narrow and wide.
5. Producing Inbound Content For Generating Leads
Inbound marketing content helps your customers to be aware and educated about the category of products that you sell. This content works well when designed to be informational and educative.
You can promote the inbound marketing content on your blog and social media channels. The idea is not to directly pitch about your product or try to sell it hard.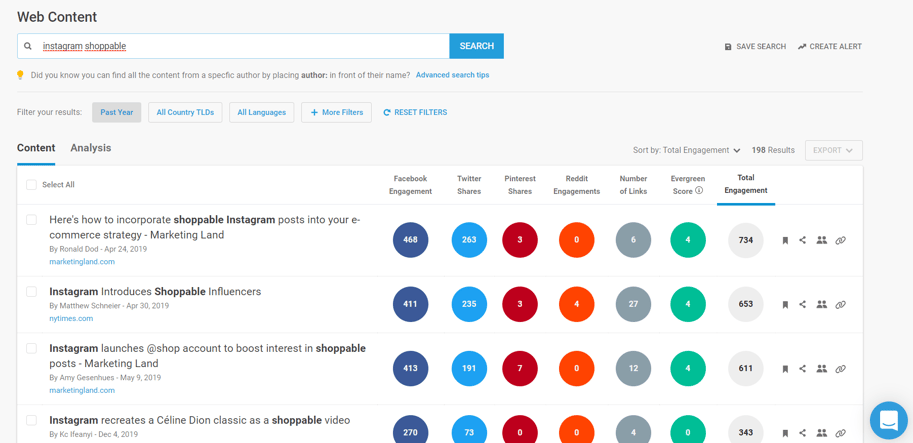 Use tools like Buzzsumo to research what content could be relevant for your audience.
Inbound marketing content helps you in placing yourself as the authority in your domain of operation. For example, if you are selling smartphones, you should start with questions that your leads are looking for answers to.
Once you establish yourself as an authority, your leads will automatically come to you at the time of making a purchase.
Here are a few tips that will help you in solidifying your inbound content marketing strategy:
Create a blog on your website and start promoting it on social media channels.
Produce a Buyer Guide on different categories of products that you offer.
Incentive your users to leave a product review.
Create shareable content for reaching more leads.
6. Generate Followers On Social Media
Being able to generate followers on social media is one of the key ecommerce lead generation strategies that you should be adopting. One way to do this is to add your social media sites in the outbound emails as well as purchase receipts.
Once you have enough followers, you will be able to promote new products or promotions effectively. In addition, you can also add social media share buttons on your blog pages. When shared by someone, your content reaches their friends who see it as information coming from someone trustworthy.
Generating followers and keeping them engaged with consistent content is not easy. Here are some useful tips that you can incorporate:
Provide your customers with exclusive promotional offers.
Run social media contests to generate traffic.
Collaborate with social media influencers and agencies.
Create engaging pictures and share the best content that you have produced.
7. Using Pop-ups On Your Website For Better Engagement
Have you ever landed any website that didn't offer the information you were looking for? As you intended to close the website, it displayed a pop-up that made you stay on the website a little longer.
Web pop-ups help you to display limited sales, discounts, personalized promotions, etc.
They attempt to engage with the customers who intend to leave your websites within a few minutes of arriving. You can decide when you want the pop-up to appear and with what kind of content. This helps you to have boost engagement rate of the leads who make it to your website.
8. Scoring Leads For Better Follow-up
A lead scoring process helps you in differentiating the qualified leads from the unqualified ones. Every lead is awarded a point every time they take certain actions such as visiting web page, opening an email, etc.
As you find the hot leads, you will be able to prioritize your communication. This can be easily done with the help of a marketing automation software. While you can continue sending offers and discounts to qualified leads, you can also keep nurturing the unqualified ones.
9. Building Email List For Boosting Lead Generation
The importance of email list is next to none in the ecommerce industry. While some of your leads will sign up for newsletters, most of them won't. There are several ways to address this challenge.
What you need to use in such cases is the Principle of Reciprocity which tells that people tend to give back when they receive something from someone. Instead of simply asking for emails, you can offer them a 20% discount in exchange for their email.
This attracts the customer in engage with your in a better manner. It also enhances the chances of the leads coming back and visiting you for more discounts and offers.
Final Thoughts
Getting visitors is not synonymous to generating leads when it comes to ecommerce. With an effective lead generation strategy in place, you will be able to attract new leads regularly. In addition, you can also continue testing elements that promote conversion.
This is known as Conversion Rate Optimization (CRO). As you continue testing everything starting from layout to product pages to call to action buttons, you will be able to gain insights into what is really working and what is not.
Apart from CRO, you should definitely focus on a robust SEO strategy, social media, personalized outreach to attract traffic and get qualified leads for your business.
What more insight into Product Feed Optimization? Check out our free guide.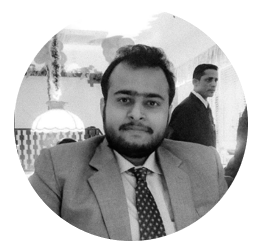 Sudipto Paul is a content marketer with Corefactors. He's on a mission to make SaaS blogs sparkle. Connect with him about content marketing on Linkedin.