Using Feed Management Tools in PPC - Why are they needed?
Posted on January 9, 2019 (Last Updated: August 06, 2021)
It can be a hard sell. Your head of PPC may have a million different things that they want to be doing. So how can you explain to them that implementing product feed management solutions for your business is a no brainer?
Managing Pay-Per-Click (PPC) Campaigns can be a challenge, with multiple challenges needing to be monitored, in order to achieve optimal results.
With an intuitive tool, data feed management is no longer difficult or technical. We'll start with the basics. Why should you even consider using a data feed management tool in the first place? What advantages does it bring to the table?
Stated simply, a data feed tool basically lets you achieve 3 highly important factors:

1. Meeting the feed requirements for every channel.
2. Improving your data feeds.
3. Optimizing campaign performance.
1. Meeting the feed requirements for every channel

Every shopping channel like Amazon, Facebook, Google Shopping or PriceRunner (plus hundreds more) has its own requirements – different field names (such as ID or SKU), different file formats (csv or xml), different categories, etc.
At its most basic level, a data feed tool enables you to have the right feed for each channel (see screenshot below with some of Google's requirements).
If you submit an incomplete feed, you not only run the risk of performing badly and losing revenue but are more likely to get the entire feed rejected. That's right, I said it....rejected.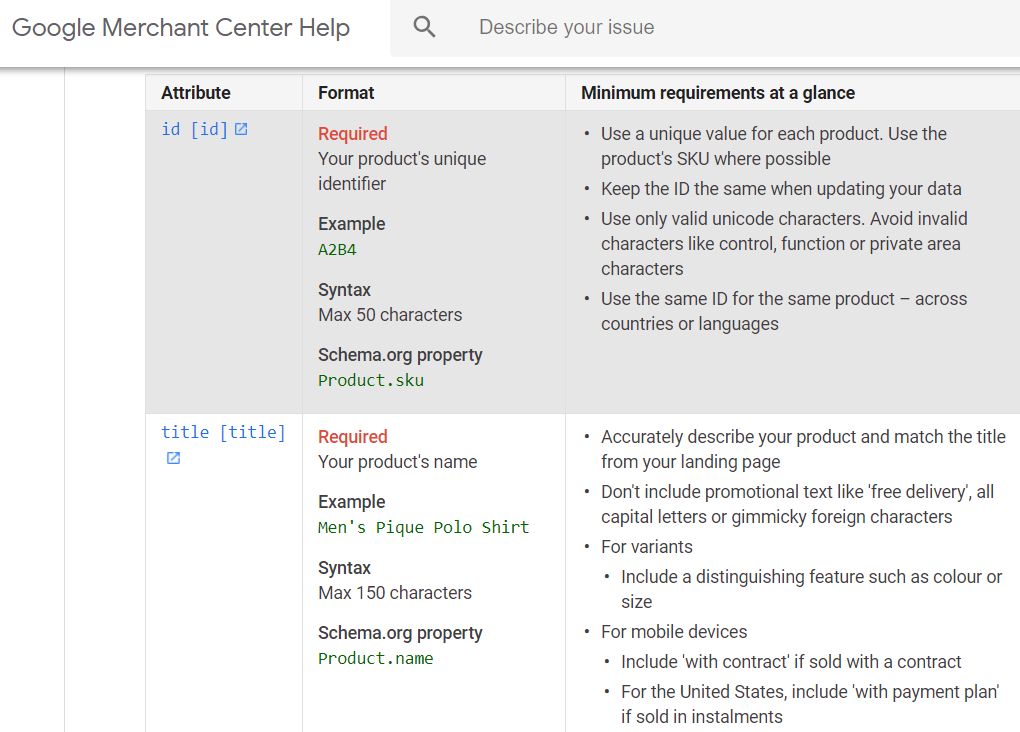 2. Improving your data feeds

Your campaign results improve greatly if you have the capabilities to clean, merge new data and make additions to your current product listings.
Making sure your titles don't contain duplicate words or broken HTML, as well as adding extra fields like brand, size, color or other relevant keywords can significantly improve campaign performance.
Similarly, optimizing your images for certain channels by adding factors like logos, promotions, seasonal offers and branding can make them more engaging and eye-catching - leading to greater CTRs and conversions.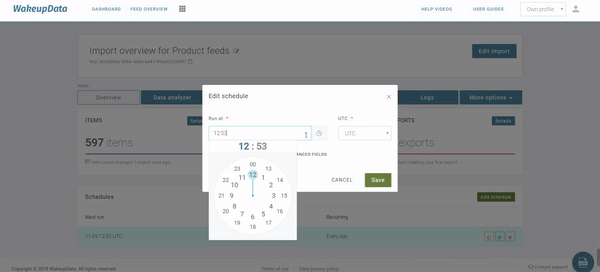 Using a feed management platform will also let you regularly schedule imports directly from your online store - so every time you update availability, introduce new products or adjust pricing, this will be implemented to all your sales channels - without you having to take action.
Look out for add-ons in your choice of tools too. For example, Location-Based Marketing can fine-tune your digital marketing efforts. Knowing where you audience are and their interests and behaviors gives you more chance of reaching the right buyers at the right time.
Good data feed management tools offer you all the features (and support) to carry out these improvements to your product feed with ease.
3. Optimizing Campaign performance

If you are aware which individual products are performing well and which are just burning up your budget, you can take immediate action and remove unprofitable products.
A data feed tool can track the performance of the products in your feed and monitor them in comparison to your closest competitors. Not only does this give you an overview of how and what they are doing - it gives you a head-start in pushing certain products at the opportune moment.
Therefore, selecting a tool that lets you perform importing, optimization, exporting and monitoring with a minimum of time and budget on your part can perform miracles for your ROAS.
What else should a data feed management tool provide?

So now we know the basics of what a feed management tool gives, what extra factors should we bear in mind - what makes one tool better than another on the market?
1. Good price and value

You should consider price right off the bat, since it is a major differentiation.
Compare your options and remember that ease of use is crucial here. We all know that you end up discarding any tool that is not easy to use: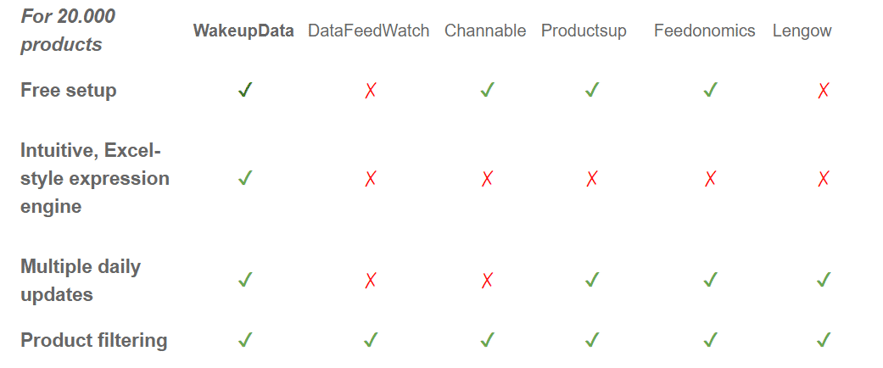 Take the following issues into account when reviewing:
- Intuitive
In a good Product Feed Management tool, the interface is simple and intuitive - with basic tutorial videos there if you need them. If you first have to read a long manual or complete training, it's not the right tool.
- Support & Advice
Does the tool offer a Customer Success team who are there to help you optimize your feeds? What about a detailed Knowledge Base, tutorials and help videos so you can get a helping hand without losing any time?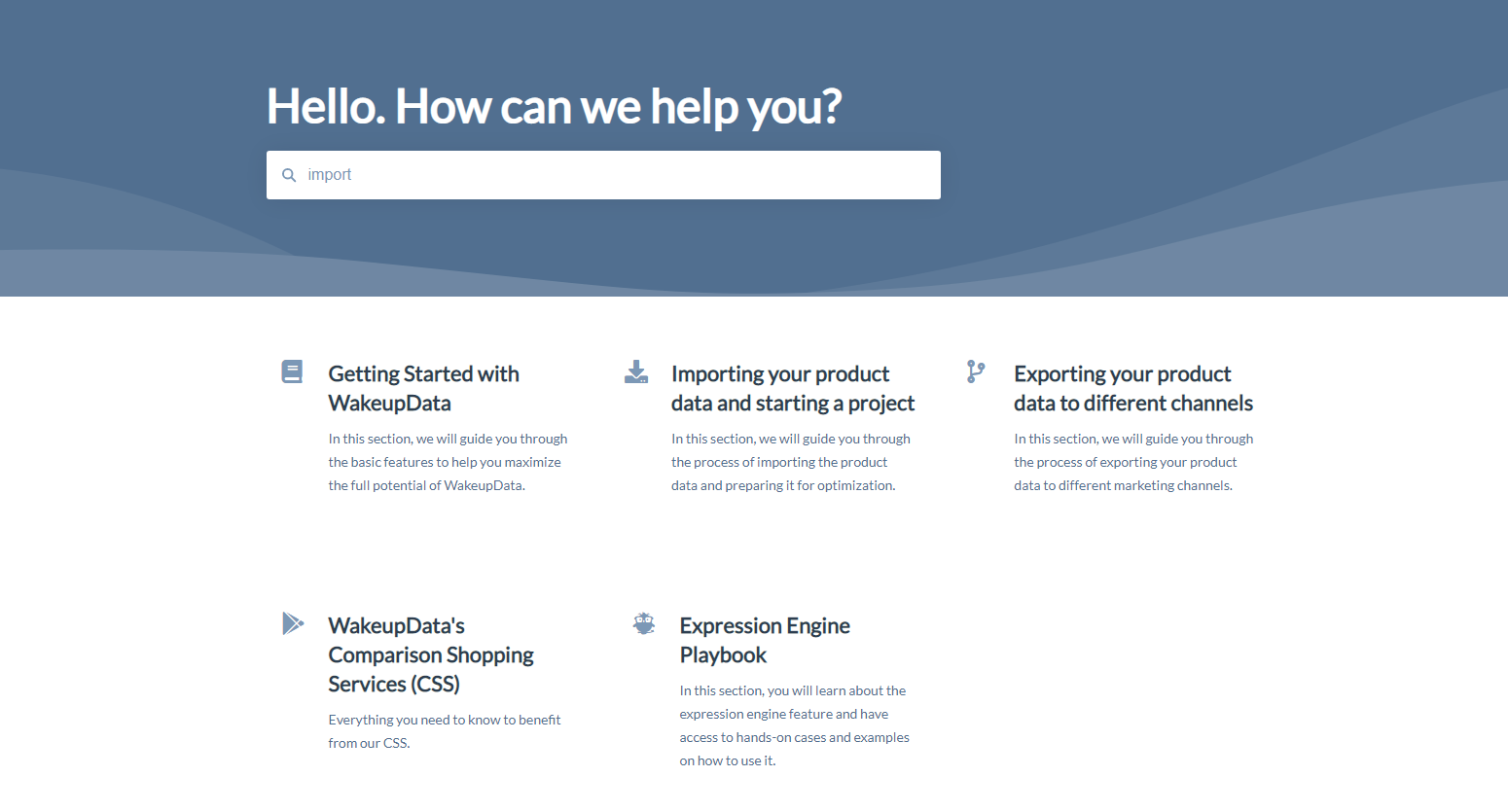 2. Complete Flexibility and Functionality
What else should a feed management tool provide? In short: freedom of choice.

It should be down to you making the call on how you want to import your feed, how you want to optimize and how (and where) you want to export it. You feed tool should simply allow you to do all that without issue.
Here are a few factors to consider:
Connecting your store
Does the tool integrate with your e-commerce platform like Magento, Shopify or Woocommerce?
Or does it accept any source feed in a url / ftp / google spreadsheet format?


Can you merge data from various feeds into one source feed?



Can the tool download your products several times per day?
Will you be able to schedule multiple imports on the exact time that you wish?
Are you able to remove duplicate products and unwanted text from your feed?
Optimizing and exporting
Does

Auto-Mapping allow you to have i

nput fields automatically mapped for each channel.


Can you add Missing Fields to your feed (e.g: GTINs/EANs)?


Does it let you

c

ombine m

ultiple input fields into one output field?


Can you set up expressions that

Edit/Adjust Input Values, r

eplace, remove, pre & suffix, r

ecapitalize, etc?


Are you allowed to a

dd Categories and m

ap your product types to the categories of each channel?
3. Solid track record and ongoing development

There are so many things that you can do with a good tool, beyond simple importing and exporting. They should not only offer you a wide choice of options to improve your online sales, but should be scalable enough to grow with your business.
Check out their track record first to see who else uses their feed management platform.
Kaufmann

,

Silvan

,

OMD and iProspect have implemented WakeupData's solutions to achieve remarkable improvements to their own, or their clients' online sales. They ensure that they sit down with every client or agency to hear their goals, missions and pain points.




Now consider their development and evolution - are they adding new features and products that will make your PPC manager's job easier?

In the last year, WakeupData added currency conversion and weather data,

so your clients can target the right audience at the right time.






From the platform you can also

dynamically transform images

to add real-time prices, logos, promotions and features, as well as the ability to

split test your feeds -

trialing alterations or changes over a period of time.
These simple factors outlined above make it certain for your PPC Manager to see that for genuine, optimized results which ensure campaigns are performing at their best - a data feed management tool is required. Yet selecting the tool for your business requires analysis and comparison.
"WakeupData has been instrumental in our efforts to ensure high performance and to increase online revenue from our client's campaigns.

Their technical knowledge of the industry has not only helped us create effective strategies, but has given us solutions that benefit our clients, helping to strengthen our position as a performance marketing agency."

Ruth Marbæk Barrit
Head of PPC, iProspect
If you are interested in finding out more about WakeupData's tailored feed marketing solutions, you can get a demo below.
If you're feeling like seeing it for yourself, you can dive straight into the platform and see for yourself exactly what you can achieve with a powerful and intuitive data feed management tool.