Selling on TradeTracker | What you need to get started
Posted on September 6, 2019 (Last Updated: February 08, 2021)
You may already know about the benefits of implementing affiliate marketing as part of your sales strategy.
Responsible for 15% of total digital media online revenue, the performance-based model of affiliate marketing means you only pay for a sale.
One of the most popular affiliate marketing platforms is TradeTracker. That's why we're taking a look at what they offer retailers and how you can get started.
What is TradeTracker.com?
TradeTracker.com is an affiliate marketing platform, connecting you to hundreds of relevant publishers.
As mentioned, the publishers are only paid when a visitor to their site is redirected to your site - taking them further down the sales path.
TradeTracker therefore act as the intermediary between the advertisers and publishers - providing a means of finding the fit they need. They handle the tracking of transactions and offer expert account management to perfect your affiliate marketing programme approach.
TradeTracker.com presents the brands and retailers on its platform to publishers in 28 categories. Those categories include fashion and jewellery, gifts and gadgets, home and garden, household appliances, office, and toys, and more.
Why should you use TradeTracker.com?
Scalability All TradeTracker software is fully scalable, meaning you can easily add a complete product catalogue with millions of products and have them available to thousands of affiliates.
Global reach. TradeTracker.com has an international reach with offices in 19 countries. No matter what you choose, your campaigns are still manageable from their single interface, allowing you to not have multiple logins for separate territories. This includes the UK, Denmark, Germany, France, India, Mexico, Brazil, and more.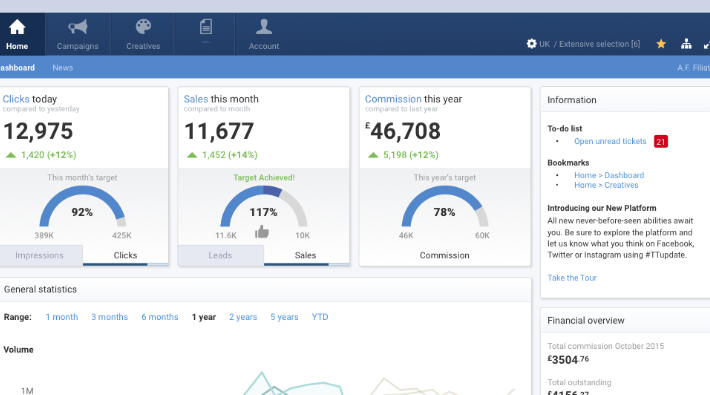 Transparency. The TradeTracker platform which offers a complete insight of the conversion path, and allows full control of your campaign through a dedicated account manager.
Your TradeTracker.com product feed
These are often generated in either XML or CSV format and can be used easily within the TradeTracker platform.
They support a wide variety of existing feed types such as Google Shopping, and as with any sales platform, have a number of required fields for your feed:
ProductID - Your product's unique id
Name - Your product title
Description - The product's description
ProductURL - The link to that product page on your website
ImageURL - The link the that product Image
Price - The up-to-date price
Category - Your product type
Getting started with TradeTracker.com
With a feed marketing tool like WakeupData, we help hundreds of clients in creating, optimizing, validating and managing your TradeTracker feed is simple.
You can firstly create a merchant account through the TradeTracker site.
Within the WakeupData platform, we offer pre-made TradeTracker templates for both Fashion and Shopping retailers. This will populate your feeds, making sure they are in the correct format and will give the best results for your affiliate marketing campaigns.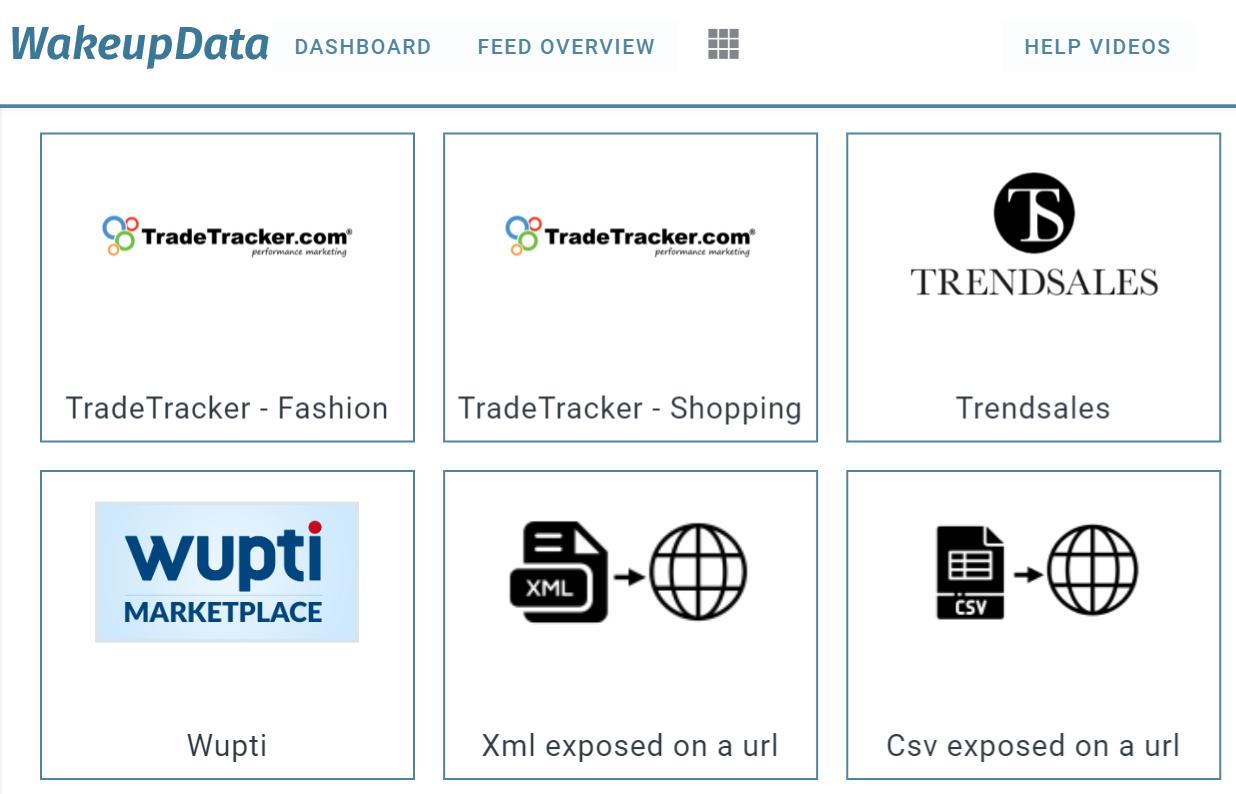 Related: Get more info on your TradeTracker Fashion product feed
Related: Get more info on your TradeTracker Shopping product feed
To get started with selling on TradeTracker today, simply book a meeting below.
Our feed marketing experts will be able to guide you through the entire process, starting with importing and optimizing your feed and finished with boosting your sales across a wide affiliate marketing network.