Amazon in the Nordics - Using your Amazon Ads effectively
Posted on June 17, 2019 (Last Updated: August 06, 2021)
The launch of Amazon.se
In July 2020, after long speculation, Amazon announced their intention to launch a Swedish-based site.
"Amazon has been available to Swedish consumers and companies through our various European websites for years, but the next step is to introduce a complete retail offering in Sweden and that is what we are planning to do now,"

Alex Ootes, vice president of EU Expansion at Amazon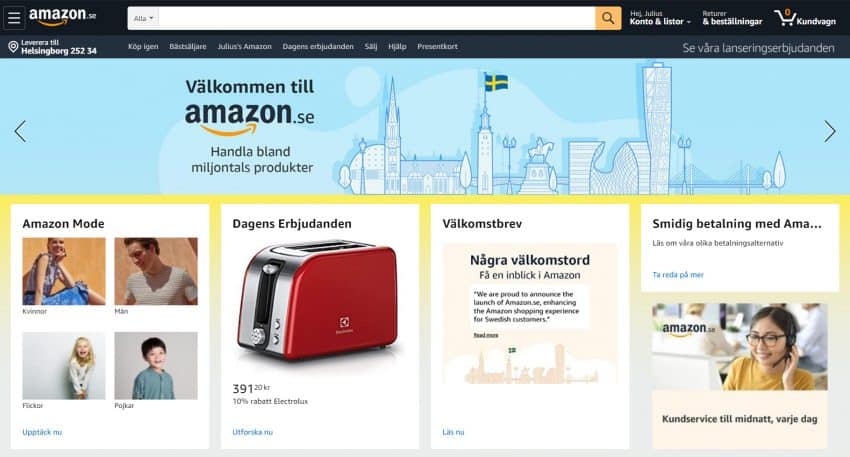 The upside for online stores and retailers that lack the resources for internationalization, is that Amazon provides an opportunity to find buyers across the Nordics even if it is at a higher transaction cost than you may be accustomed to.
The move into the Nordic region's biggest economy comes at a time when the U.S. retail giant is benefiting from an influx of consumers trying to avoid physical stores during the coronavirus pandemic.
But what does the launch of Amazon.se really mean for Sweden's e-commerce?
For now, it remains to be seen.
The first year of launch is predicted not to have a significant impact on Swedish ecommerce. As they seek to establish themselves in a new market, with Nordic-based companies making the transition to add Amazon as a sales channel, then Amazon will push the margins of Swedish and Nordic eretail.
Should merchants who want to reach Nordic consumers sell on Amazon.se?
A new arrival will always take time to gain a significant foothold, and not all companies and brands should seek to jump onto Amazon.se immediately. However, it would be an oversight not to at least investigate the possibilities and potential issues of selling via Amazon.
Failing to make a decision one way or another is where ecommerce retailers can lose out in the long run.
Amazon in the Nordics: The path towards the launch of Amazon.se
In this we stated that it was pretty certain that Amazon would have set up an ecommerce base in the Nordics by the end of 2018. And we were right....well ok, maybe half right.
Since the purchase of facilities for AWS in Sweden at the end of 2018, what has actually happened with the progress of Amazon's in Scandinavia?
Where is the Swedish-based e-commerce platform, which last year, we imagined would be reaching to millions of new buyers across Scandinavia in 2019?
"I really hope tomorrow we'll hear about the opening of an
e-commerce platform in the Nordics. That would really be great news for the consumers as they would finally get to enjoy the Amazon's superior customer experience."
These words were uttered back in December 2018 by Markus Varsikko, CEO and founder of Dash Retail, an Amazon sales consultancy. It followed the news that AWS had opened their Data Center in Sweden.
But as Amazon Prime Day looms closer, we're taking a look at the latest status of Amazon in the Nordics and how to prepare for July sales this year.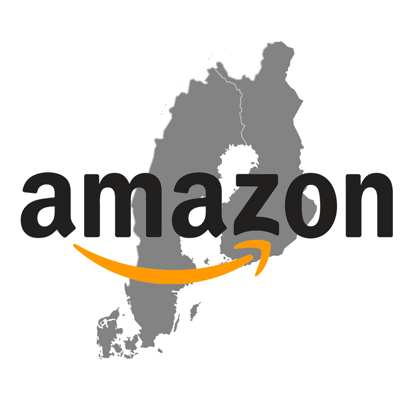 In addition to the announcement of the AWS Data Center in December - the first of its kind in the Nordics- Amazon also acquired the amazon.se domain (currently redirecting to the German site), and made an agreement with logistics company Postnord.
There are, unsurprisingly, tens of thousands of customers across the Nordics. The data centers in Sweden were opened to improve performance for those customers.
The region also gives customers for whom physical data location is important – such as those who are required by law to store Europeans' personal data in Europe – another location to help satisfy those requirements.
The answer to when Amazon.se will launch and begin shipping across the Nordics is, as of yet, still unknown. The chances of Amazon testing the waters with the AWS data centers before plunging headfirst into the market seems likely - so could we be looking at years rather than months?
This means of course, that the effect on smaller e-commerce players in the Nordics is still unknown - a sigh of relief can be breathed!
If market forces produce one or more players who can collaborate in countries like Denmark, Sweden, Norway and Finland, it will undoubtedly provide Amazon with competition – which is for the good of consumers.
One thing remains clear. With the launch of Amazon.se, the Amazon ship is still sailing into Scandinavia.
So how can you get started as an effective Amazon seller?
Setting up your Amazon Ads
As with any sales channel, it's about giving yourself the best chance to get noticed by boosting the visibility of your products. Running Amazon ads gives you the opportunity to do just this.
The first step is to ensure you're providing a product feed that meets all of the Amazon requirements - including factors like ASINs (Amazon Standard Indentification Numbers).
Sponsored Product Ads
If targeted correctly, sponsored product ads can help you to reach you audience for the right search-queries in prominent positions. Get more info on Amazon Ads here.
Sponsored Brands
Sponsored Brand Ads are also keyword-targeted, PPC ads they appear for relevant search results. As seen in the image above, they let brands display multiple products in the same ad.
Use those Amazon ads effectively!
Implement ad campaigns before Prime Day. The surge in traffic won't begin on the 15th July but several days before. Leverage this extra traffic by starting your campaigns early, meaning you can testing different keywords strategies for your ads, while still appearing for relevant searches for interested shoppers scouting out the best deals.


Ensure you are bidding competitively. As you might imagine, this build-up to Prime day is a competitive time for merchants selling on Amazon. For this reason, increase your bids to make sure you are definitely winning the auctions for the relevant keywords you want to appear for.


Increase your budget: In Amazon's own words: "Your daily budget should be high enough so your campaigns won't stop showing in the middle of the day. We recommend a minimum of $10." When it comes to Prime Day, it would be a good idea to increase this so you won't risk having your ad campaigns paused.


Optimize your existing Amazon listings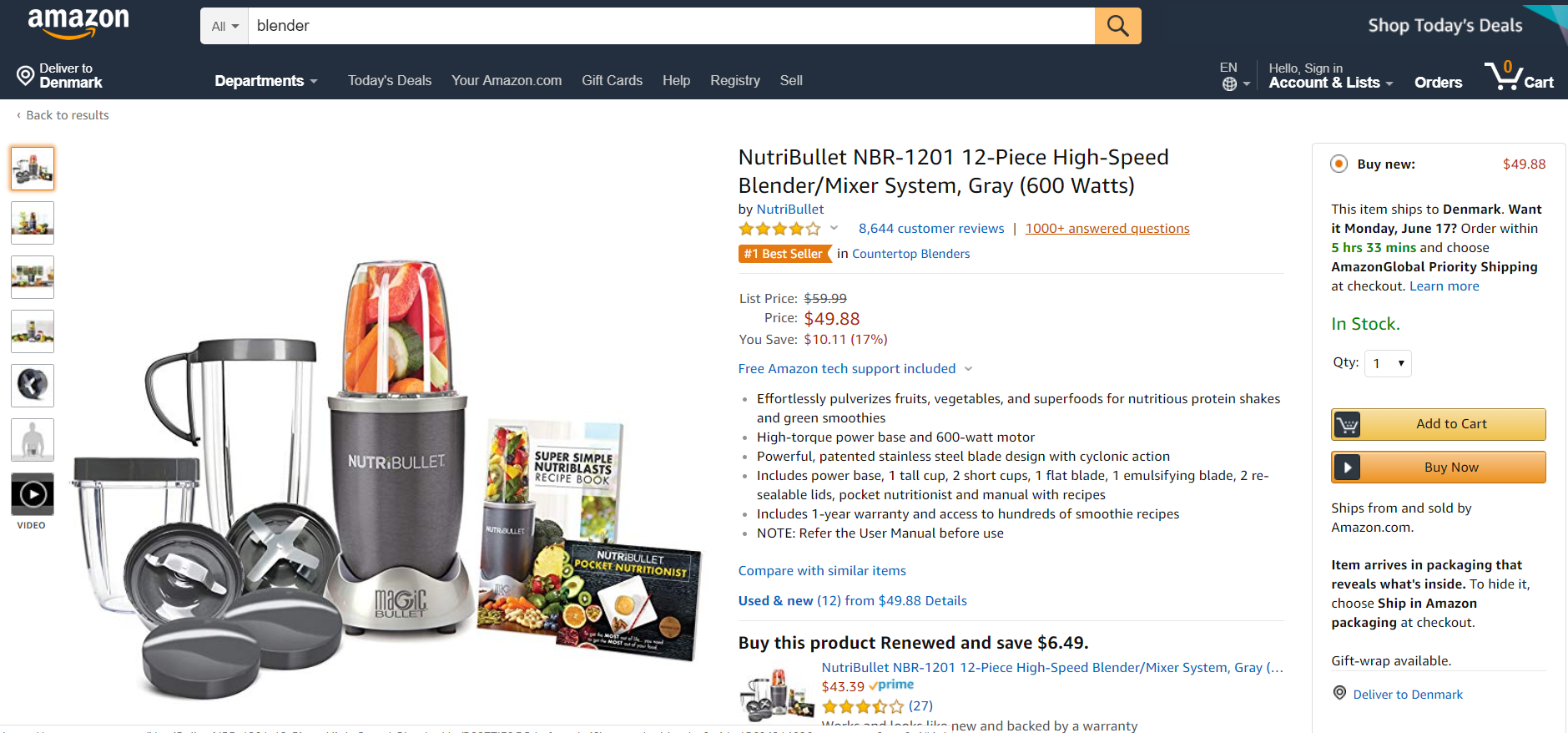 The build-up to Prime Day is the perfect time to audit and optimize your listings by examining your product feed.
You want your products to perform as well as they possibly can, no matter if it's a sponsored product ad or an organic listing that can be boosted higher.

Ensuring that each listing is understandable and up-to-date for your viewers is a sure-fire way to avoid missing out on shoppers and convert the ad click into a sale:
1. Optimize titles. Do you have accurate, descriptive titles?

Making sure you have titles in your feed that earn clicks is a wise investment of time. Include relevant keywords (brand, unique identifier, long-tail keywords) and key product attributes like material, pattern or gender.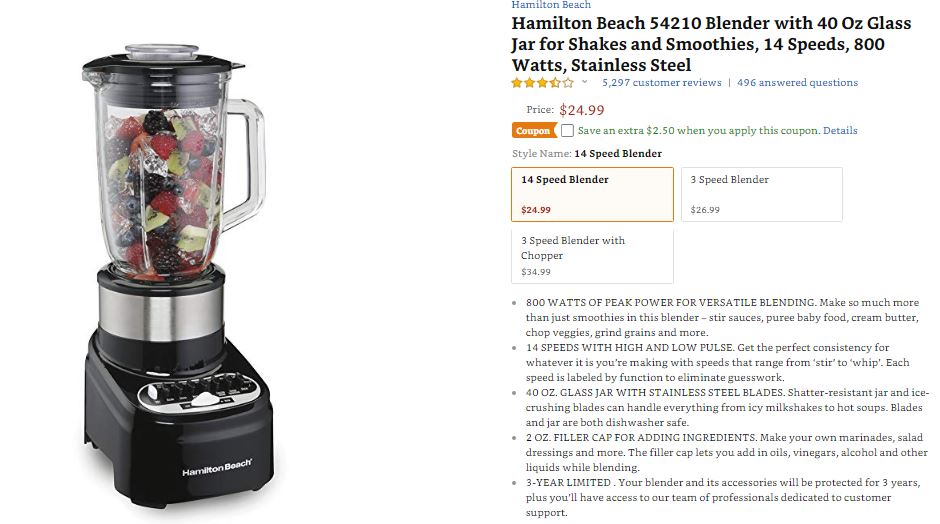 For a more detailed glimpse into this, check out our guide to building perfect Amazon titles that gain results.

2. Assess your keywords. Now is also a good time to reassess keywords.

Are there new keywords which could be added to titles and descriptions? Think about your current keywords and whether they are driving the traffic you desire. As well as this, remember to add negative keywords for your Amazon ads - which excludes the keywords which would otherwise drive irrelevant traffic to your business.
3. Analyze descriptions. Is your product info relevant and useful?

Descriptions are key, particularly for Amazon, with low-funnel shoppers who are highly interested in your product. Use information that is clear in stating the value you provide and the difference from competitor products. Make use of the 5 bullet points to really show the benefits of your product.
For a more detailed glimpse into descriptions, check out our guide to writing Amazon descriptions that convert.
4. Evaluate product Images.
Are you using plenty of interesting, high-quality images?
No matter the sales channel, product images are always a vital part of attracting shopper interest and encouraging purchases.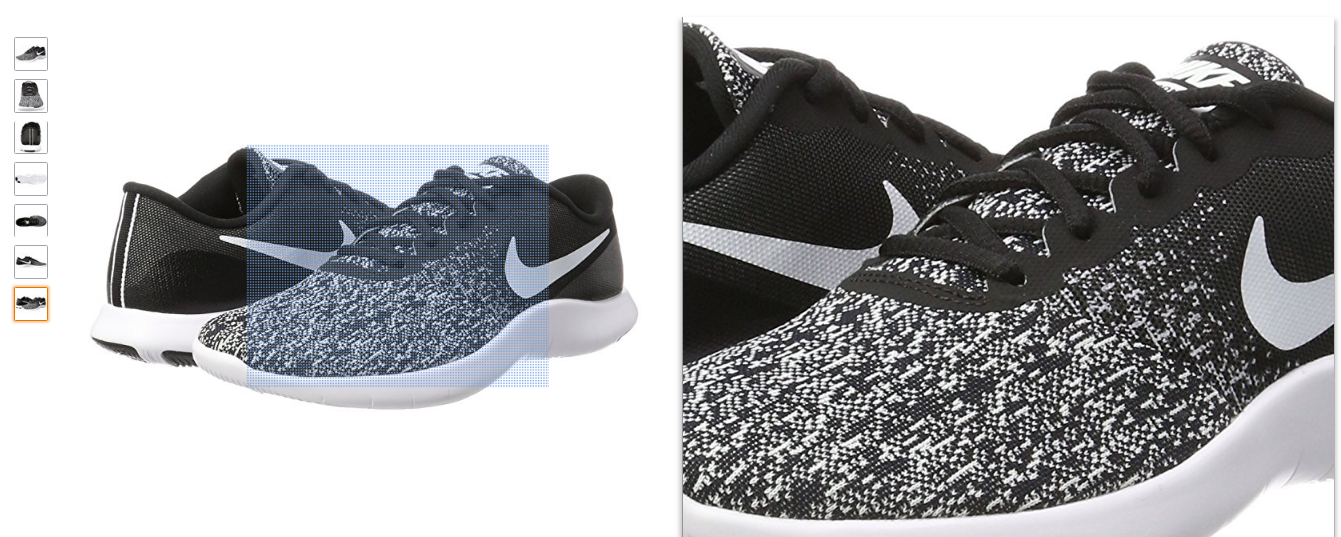 Depending on your product type and category, Amazon will allow you between 5-9 images for your listing - make sure those you provide are high-quality, highlight uses or features mentioned in your descriptions or bullet points and show the value of your product.
Here is a useful snippet from our guide to Amazon product images:

"Make sure you have at least one image that is 1000×1000 pixels or larger.
The reason for this demand for large images is so customers can make use of Amazon's zoom feature (image above) which has
a dramatic effect on conversion rates."
Conclusion
By setting up sponsored product ads and analyzing your product feed, you can give your business the best chance of success through accurate, engaging, up-to-date and high quality data across your Amazon listings.
Check out our free guide below, which offers tips on how you can set up a working integration with Amazon in minutes, which can be optimized to give the best possible results from your online sales efforts.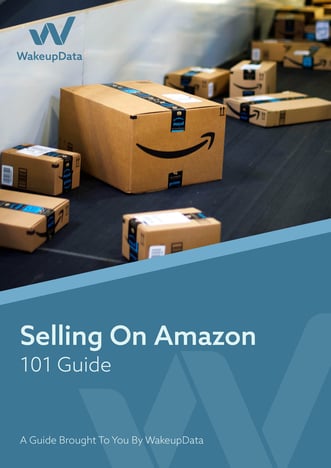 If you want some help in creating a high-quality feed in time for selling effectively on Amazon get in touch with WakeupData - we help hundreds of clients to boost sales across multiple channel through effective product feed optimization.