What are Local Inventory Ads for Google Shopping?
Posted on April 15, 2019 (Last Updated: December 02, 2021)
8 out of 10 customers report that they are less likely to go to a store if they can't view inventory levels online in advance.
Combine this with the fact that 33% of all Google searches are location-based and you can start to see the importance of Local Inventory ads.
So if you are a brick-and-mortar store, what can you do about this to ensure you are attracting both in-store and ecommerce shoppers?
That is the issue that Local Inventory ads are trying to solve. This article briefly outlines what they are, and how Google Shopping users can implement them to reach out to a new and engaged audience.
What do Local Inventory ads do?
Local inventory ads showcase your products and store information to nearby shoppers searching on Google. When they click on your ad, they arrive on a Google-hosted page for your store, called the Local Storefront (see image from Google below).
If local shoppers don't know that you have the products they want in stock and nearby, the chances are that they'll just turn to Amazon instead.
So these ads are way to show your in-store inventory, provide store hours and directions to direct that traffic your way instead.
What are the benefits of local inventory ads?
They promote your inventory:

Let local shoppers know that your store has the items they're looking for, at the moment they search on Google.
Build the presence of your store: It's more important than ever for brick-and-mortar stores to build their online presence. LIAs let you build a Google-hosted local storefront as a robust, digital local storefront experience.
Measure performance:

Use the data from you LIAs to assess the impact your digital output has on physical t

raffic and in-store purchasing.
Available on all appliances

(computers, smartphones, tablets), Local Inventory Ads makes your product catalogue significantly more visible and thus improves the purchasing process of your customers, who are using more and more devices.
More purchasing flexibility for your clients

, because they remove the following barriers to online purchases: delivery costs, delay in time between ordering and receiving, and when a product is out of stock online
Case Example: How can Local Inventory Ads drive more physical sales?
A customer wants to buy a new pair of running shoes. Your shop offers a "Click and Collect" option so they can come to your physical location and finish the transaction there. But once the customer arrives, the shoes are no longer in stock and the opportunity to sell is lost.
So what happened here?
The shop missed a sale (you can't afford that, really).
The shop lost a potential loyal customer (it's all about customer lifetime value, right?).
The shop paid for an ad that did not convert, so that's money out of the window for the digital marketing department (you need to optimize your cost, really).
The customer had a bad experience and will be reluctant to try "Click and collect" next time (you've spent so much time and resources setting this up, take advantage of it).
It is already difficult to get foot traffic in your physical store, make it count!
The main problem here is that the shop did not have a transparent view of their product data and failed to synchronize the inventory of their products across sales channels (in our case from their website to the local shop inventory).
That's what we help you with at Wakeupdata. We make sure that your product data is structured, optimized, and updated at the right time in the right place.
By using Wakeupdata you get seamless onboarding and product data feed management for Local Inventory Ads. We are a trusted Google partner and we want to help you overcome the already difficult times we experience.
Where are Local Inventory Ads available?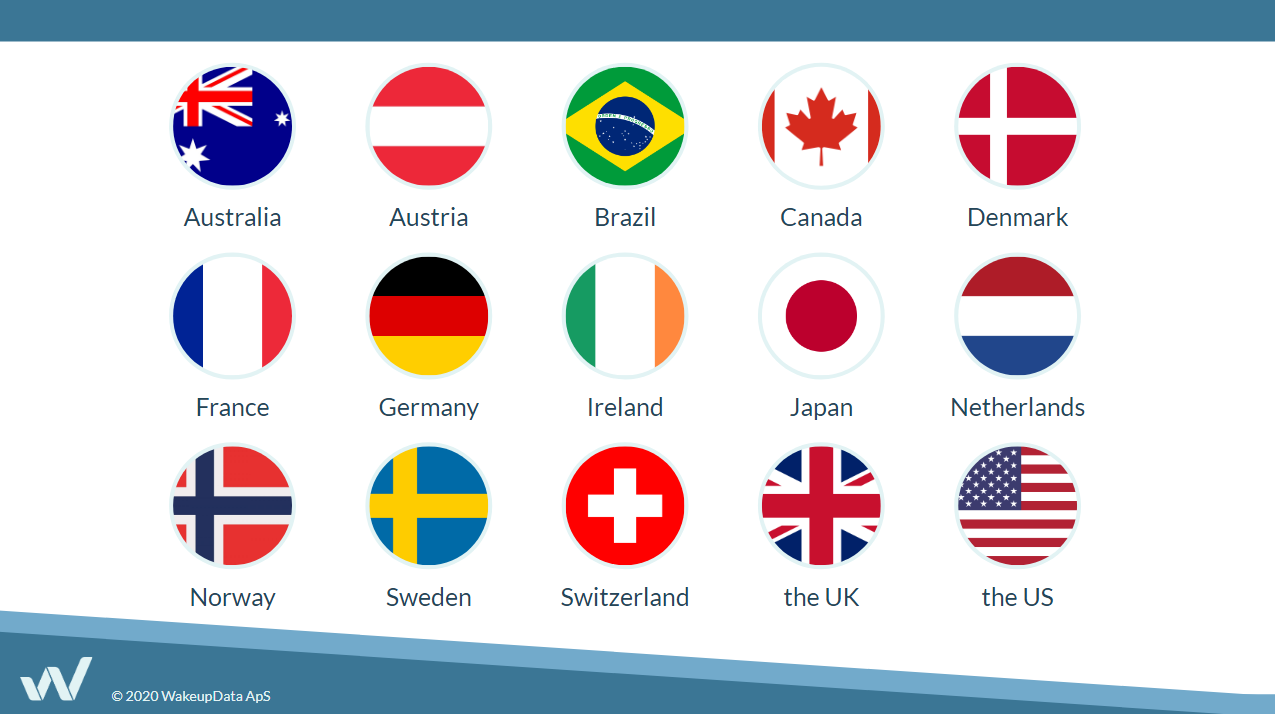 What do you need to set up Local Inventory Ads?
It's an obvious one, but first and foremost you need a brick-and-mortar store that is open to the public!
You also need to be selling physical goods (i.e. not a service) that your visitors can purchase via directly visiting your store.
Another obvious one: your store has to be physically located in the country that you are targeting your ads to.
Protect customers personally identifiable information (PII)
Get the full list of
Google LIA requirements here.


How can you get started with your LIAs?
Step 1: You need 3 separate accounts to run local inventory ads

Step 2: Enable local inventory ads
Sign in to your Merchant Center account.
Click Growth in the navigation menu.
Click Manage programs.
Click Get started on the local inventory ads program card.
Confirm qualifications are met before clicking Enable.
Click the plus button .
Choose the country where your physical stores are located.
Step 3: Verify your About page (European countries only)
About page must contain the following information:
Physical address
Contact information
Location company is registered
Any industry-specific registration
To submit your About page, follow these steps:
Sign in to your Merchant Center account.
Click the tools icon , then select Local inventory ads setup under "Tools."
Click your country bar.
Add your About URL into the text field.
Click Save.
Step 4: Upload a primary feed
The primary feed is a list of all of the products that you sell with attributes that describe the products. Some attributes are required for all items, some are required for certain types of items, and others are recommended.
Step 5: Create a local product inventory feed
The local products inventory feed is a list of the products you sell in each store. Some attributes are required for all items, some are required for certain types of items, and others are recommended.
Include the attributes id, store code, quantity, and price for every product you sell in at least one store.
Use incremental feeds to make quick updates to inventory data.
Step 6: Register and submit local feeds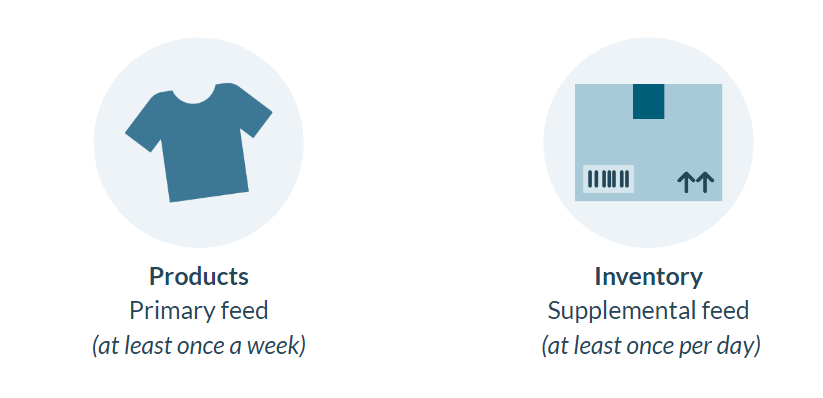 Step 7: Request inventory verification
Your Local Product Inventory Ads Feed
As stated, this contains a list of all the products you sell in your store - Google provide a list of specifications for this feed, which includes standard title, image and brand, as well as factors unique to LIAs like pickup method and link_template.
If you need to match items across your product feed and local product feed, Google recommends using the same value for ID in your products feed as itemid in you local products feed. If that's not possible, other matching attributes include:
Matching

webitemid

in your local feed and

ID in your product feed
GTIN

of the item
MPN

of the item
Brand

of the item
Check out Google Local Product Inventory Feed requirements here.
The Final Steps
1. Once your feeds are built, you must register and upload the feeds to Google.
2. Next, a Google representative will complete an inventory verifaction visit to your store locations to assess you inventory.
3. Finally, you just need to enable 'Local' in your shopping campaign
Within your Google Ads account, select the shopping campaign or Smart Shopping campaign that you want to use for your local inventory ads.
Then, go to Settings > Shopping campaign settings > Additional settings > Local products, check the Enable ads for products sold in local stores box and click Save.
Registering and Uploading your Feed
If you are submitting a feed for the first time to Google Merchant Center follow these steps from Google to register your feed or submit your local product inventory through an API.
Once you've registered your feed, go to Google Merchant Center to upload it. To find all the steps required to schedule your feed upload go to Google Merchant Center.
Find out more about selling on Google Shopping with WakeupData's award-winning feed management platform.
Maintaining your feeds
The results from effective, high-quality Local Inventory ads can be significant.
But to achieve these results, you need to dedicate time and money to be constantly updating and optimizing your various feeds.
- Don't neglect your Shopping Ads
The recommendation of Google is to enable your local ads in an existing campaign you have on Shopping. This means that Google can select the most relevant examples from your ads.
Creating entirely new Local Ad campaigns straight away runs the risk of stealing clicks from your existing Shopping ads - so ensure you use an existing campaign first.
- Keep your LIA up-to-date
To ensure those ads are performing as well as possible, make sure you keep your feeds regularly updated.
That means the Local Products and Product Inventory will need to see frequent updates.
With a feed marketing tool like WakeupData you can make sure feeds are kept up to date as often as you need.
- Set your goals
Before you launch into your LIA campaign, it's important to plan your goals.
- Are you wanting to drive more in-store foot traffic?
- Do you want to boost sales for a specific season?
- Are you targeting the sales of certain products?
Related: Google Shopping Feed Checklist: Do's and Don'ts
Free product listings
In a set up you have an option to get free listings for your in-store products. They will appear across the Google Search (including Google Search, Images, the Shopping tab, Maps, and Lens). However, paid ads are always prioritized in the listings and reach more customers. Check the availability for Free Product Listings.
Getting started with LIAs
As an official Google partner, WakeupData is an easy choice for retailers wanting perfectly structured product feeds. We are offering seamless onboarding and setup for any LIA campaign.
Visit our Local Inventory Ads page to find out more and get started with high-performing Google Local Inventory Ad campaigns.