Your Guide to Consumer Statistics & Channel Recommendations in Germany
Posted on July 13, 2019 (Last Updated: February 16, 2023)
Germany is a developed ecommerce market which continues to grow consistently each year. Consumers are tech savvy and love shopping online, making it a great country for eCommerce businesses to sell to.
This guide brings together the latest e-commerce statistics on consumer trends, buyer behaviors and recommended channels for this attractive e-commerce market to help you prepare your strategy for entering a mature market.
In April 2019, Handelsverband Deutschland shared some interesting statistics about e-commerce in Germany:
Last year, the German e-commerce market was worth 53.3 billion euros.

From a population of 81.1 million - 85% are regular internet users (68.9 million)

Online sales from e-commerce predicted to reach 57.8 billion euros in 2021.

Online retail sales in Germany from 2000-2019. Source: Handelsverband Deutschland
Germany comes in third as the most eCommerce revenue-generating country in Europe. 79% of Internet users shop online, the highest figure over the last few years.
Last year, the revenue of multichannel retailers grew 12.9% to 22.71 billion euros (source). Furthermore, online marketplaces increased their revenue by 9.7% percent to 30.62 billion, making them the largest distribution channel in German ecommerce.
What do German consumers buy?
Landmark Global's research suggests that the top categories in German eCommerce are:
Clothing (16.7% of eCommerce sales)
Consumer electronics (13%)
Computers and accessories (5.5%)
Shoes (5.4%)
Books (5.2%)
What are the trends for eCommerce in Germany?
Cross-border eCommerce remains strong. According to Landmark Global, Germany is responsible for 15% of global cross-border sales, with more than half of eCommerce buyers purchasing goods outside of Germany.


Countries that Germans like to buy from are the UK, the US, and China.


According to Marketing Sherpa, Germans are prone to return items a lot. This is because "open invoices" are a popular payment method, where they can receive an item first and then pay the invoice after a certain amount of time. If they simply don't like the item upon arrival, they are happy to return without having to wait to be reimbursed.


Germans care about environmental issues and social responsibility. Marketing your brand along those terms can help attract more customers.


Omni-channel shopping is catching up in Germany, and mobile commerce is fast becoming the most used method for buying and selling online.
German Ecommerce channel recommendations
Currently, the ecommerce industry in Germany is dominated by two major players:
No prizes for guessing that one of these is the American ecommerce giant Amazon, who moved into Germany at the end of the 90s.
The other player is the German-based retailer Otto. They own almost half of the online market, so it's pretty clear that it's quite hard for smaller merchants to make a difference.
According to the latest statistics from German ecommerce in 2019, the top 10 online stores are: Amazon (€8.82 billion), Otto (€2.96 billion), Zalando (€1.3 billion), Notebooksbilliger (€752 million), MediaMarkt (€734 million), Lidl (€594 million), Bonprix (€591 million), Cyberport (€533 million), Conrad (€494 million) and Alternate (€472 million).
We'll take a look at some of these stores (and more) in our channel recommendations:
1. Amazon Marketplace

This name probably rings a bell? Amazon is a global ecommerce giant and that's no different in Germany.
Despite the presence of AWS in Sweden, the majority of central and northern Europe is still serviced by Amazon's German website and distribution centres, meaning there are millions more buying cross-border every year.
2. Otto.de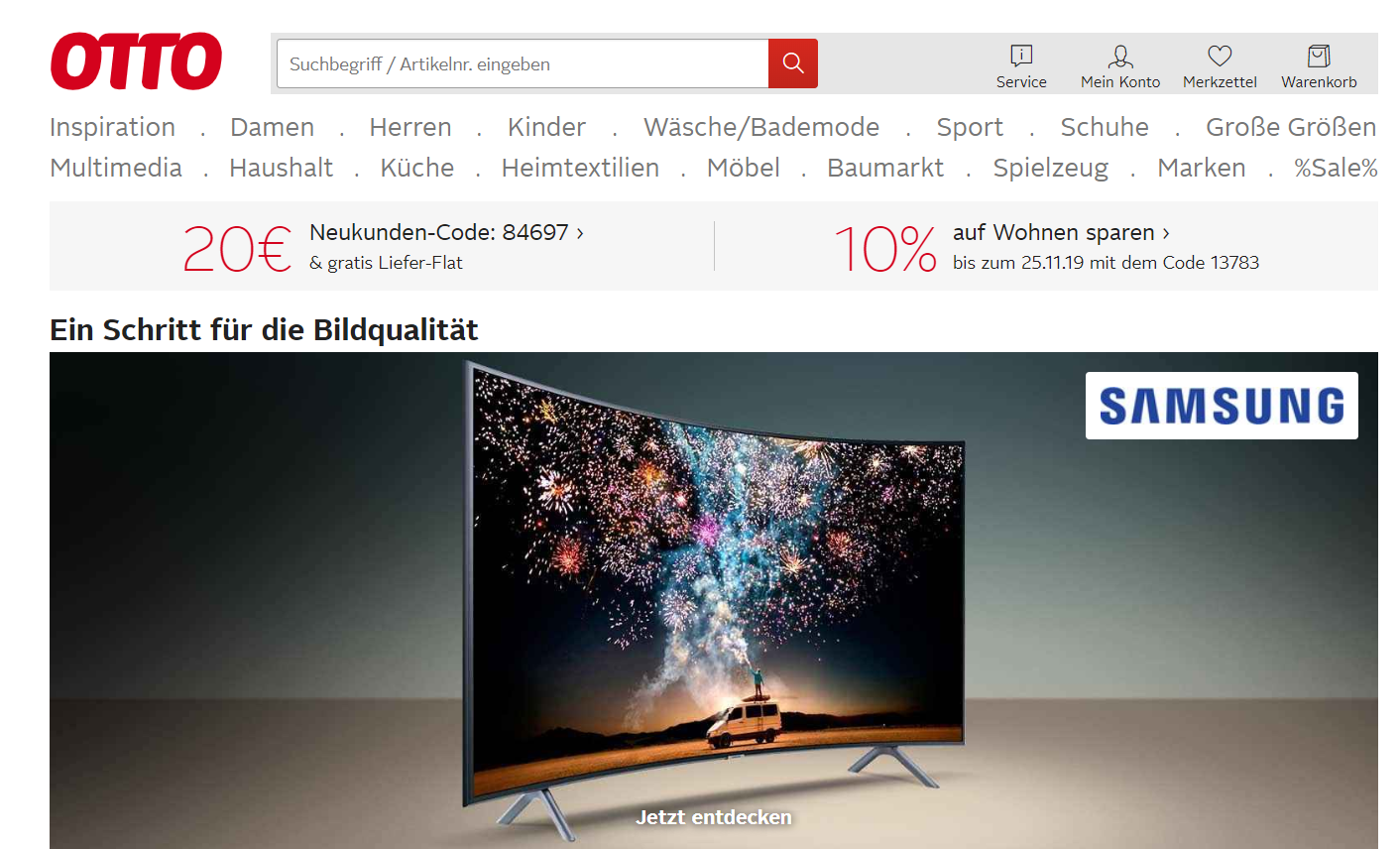 Otto is one of the world's biggest e-commerce companies, based in Germany and operating in 20 countries globally with over 6.5 million customers. As mentioned above, the store is the second most popular is the country and sells a wide variety of categories including clothes, electronics, household, white goods and hardware.
You can sign up to become an Otto seller here, if you meet their requirements which include stocking over 1000 products and dividing your feed into a 3-tier hierarchy.
3. Notebooksbilliger.de

For ecommerce merchants sellign laptops, smartphones, tablets, PCs, displays and consumer electronics, Notebooksbilliger.de should be a major consideration.
The fourth most popular ecommerce store in Germany last year, the site drew over 700 million euros in online sales from 2 million customers.
Head over to their partner details site to hear how to sell on notebooksbilliger or get in touch with WakeupData to set up a working integration from your online store.
4. Preis.de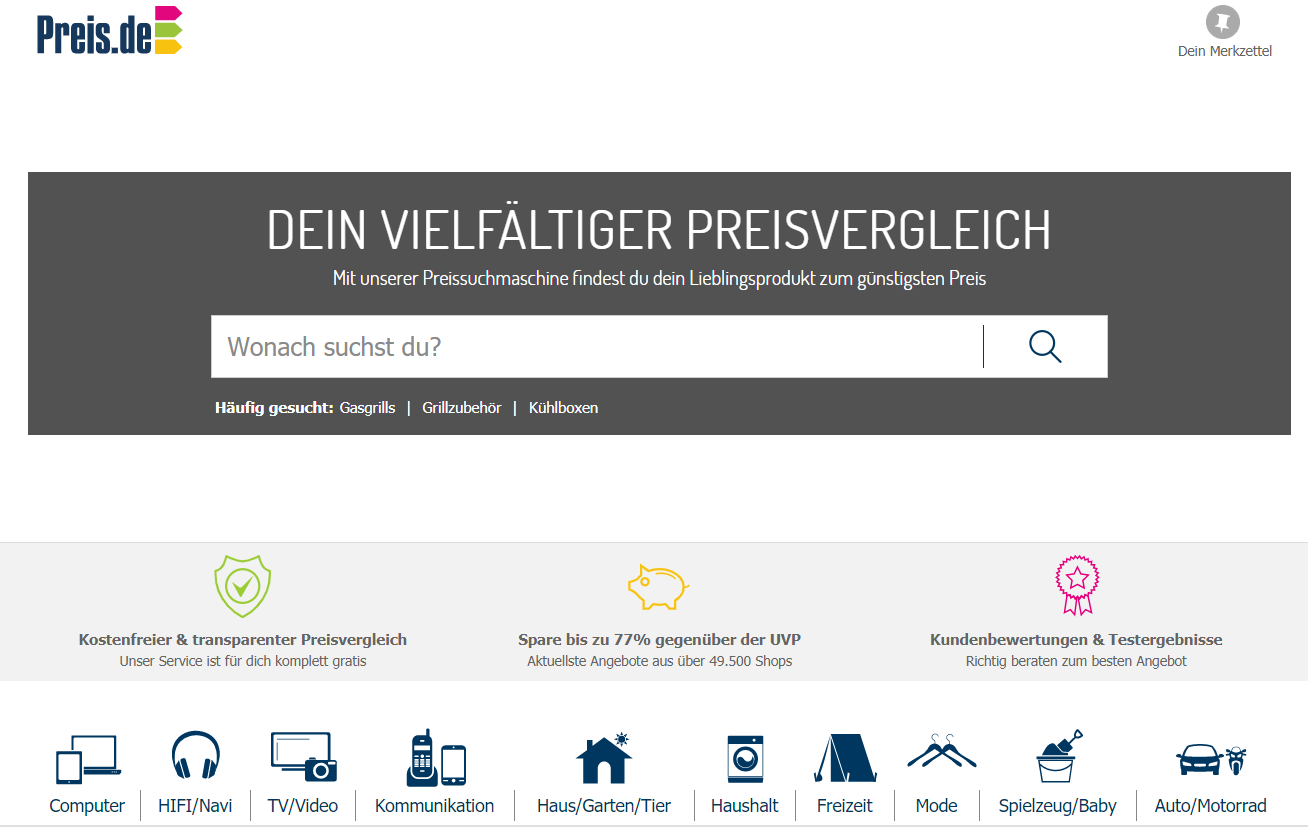 Preis.de is a German price comparison website, selling everything from clothing and outdoor to household and white goods. They provide detailed information to merchants on how you can import and optimize a product feed for effective sales on Preis.de.
5. Geizhals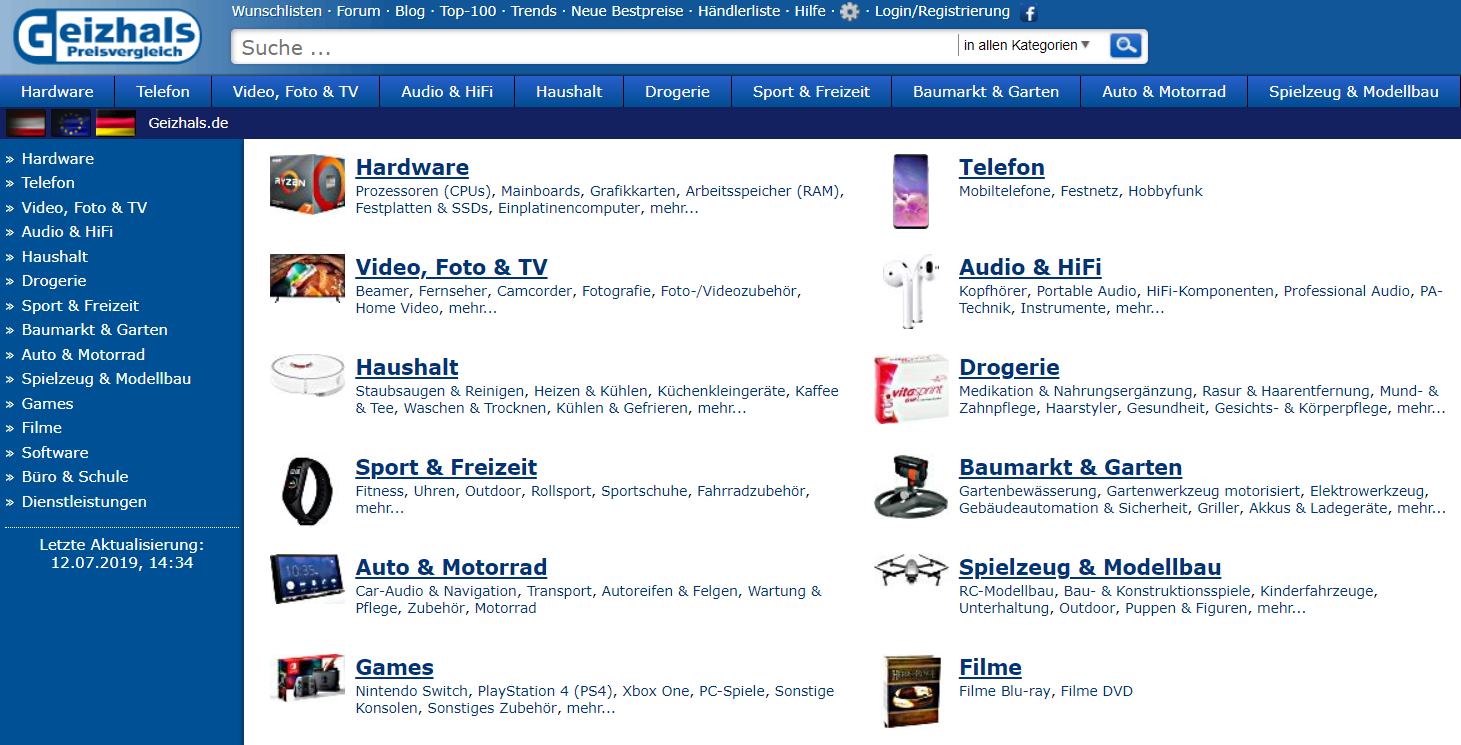 Geizhals is another price-comparison service operating in Germany and Austria - as well as several other European countries. Drawing millions of visitors per month it shoud be a consideration for merchants looking to gain a foothold in the German ecommerce market.
---
6. Shopping24.de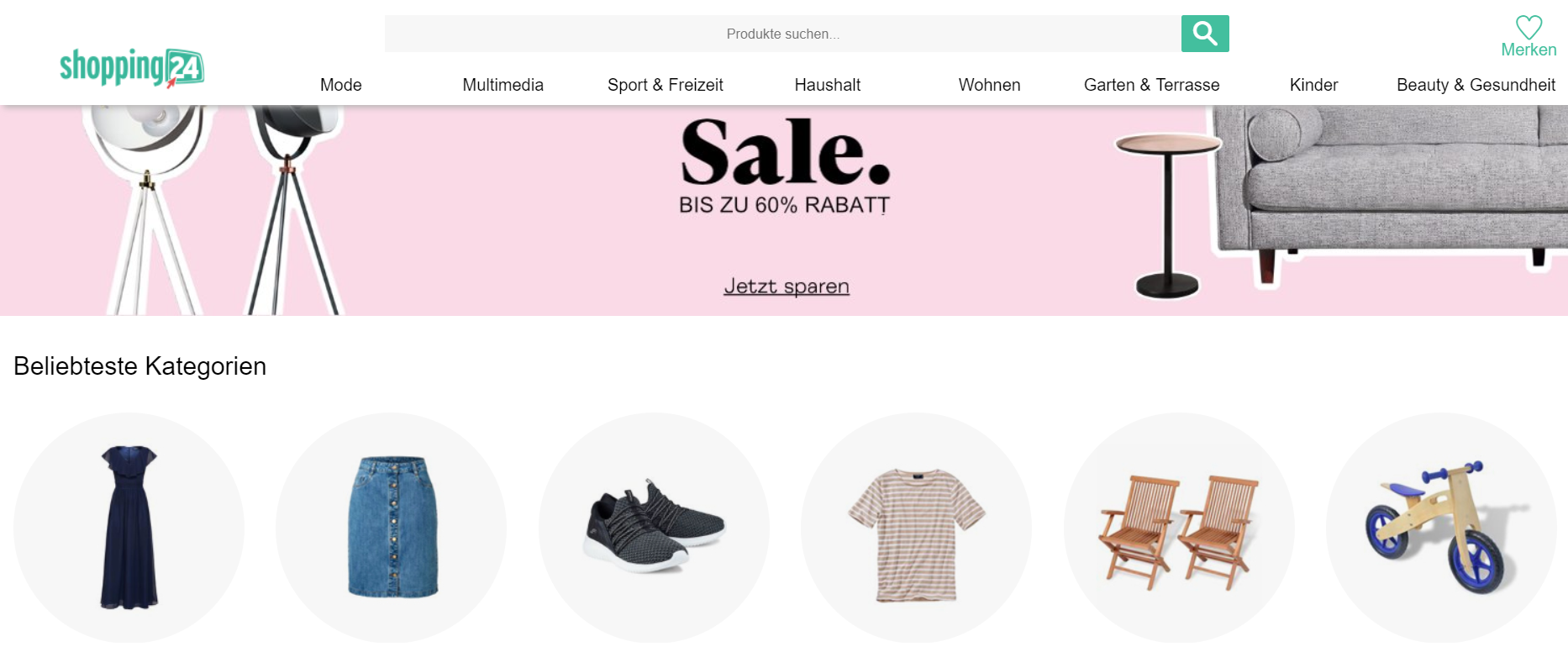 Shopping24.de compares the prices of products from over 1,000 online retailers operating in Germany. Get more info about listing your products on Shopping24.de by visiting its partner website.
7. Criteo
Ecommerce merchants in Denmark, Sweden, Norway and Finland may well already be aware of Criteo. They company offer personalized re-targeting for online stores.
Check out their site for more info on how they help businesses reach the right audience with the right products, or you can talk to one of WakeupData's feed marketing experts, who have helped hundreds of ecommerce sellers improve their revenue using Criteo.
Your multi-channel strategy in Germany
Online shopping is already widely adopted in Germany and the ecommerce market is predicted to keep growing. They boast one of the strongest markets in Europe with
well-established names - both multinational and local.
Our e-commerce feed marketing platform offers a user-friendly interface for online store owners and digital marketing agencies to manage data for multiple export channels in one place.
We are also a Google CSS Premium Partner - meaning we can give a 20-25% discount to merchants wanting to sell across 9 European countries - including Germany. Get more info below.
Conclusion - Ecommerce Germany
There are plenty of opportunities for eCommerce websites to establish a presence in Germany, with a solid Data Feed Management Tool to support you throughout. If you are a online business and think it's time to expand internationally, Germany should be a major consideration.
Download our FREE Product Feed Audit Guide or get your free evaluation below.