Launching a web-to-store strategy with Local Inventory Ads
Posted on February 15, 2021 (Last Updated: October 06, 2023)
The unprecedented surge in eCommerce spending took many by surprise. Last year the industry grew by 40.9% year-on-year - by nearly three times the expected average. For any retailer with a physical presence, developing a web-to-store strategy to encourage online traffic to visit their stores should be a number one priority this year.
We've also seen a major shift towards search terms like 'shop local' and 'available near me' - with far more people shopping closer to home and turning towards trusted and local brands.
The hit on the economy might have led to a drop in discretionary spending, but also a desire to to support local businesses.

With more people buying products online, retailers face a challenge if they want to bring shoppers back to stores.
That's why in this article we're looking at how Local Inventory Ads from Google are helping retailers to do achieve this.
These Google Shopping ads showcase useful store and product information to shoppers who are near a store's physical location. This could include details like:
Store hours
In-store inventory
Promotions
Directions
When a user makes a product search on Google and that desired product is in stock at a nearby location, they may be served a Local Inventory ad, along with an "in store" label.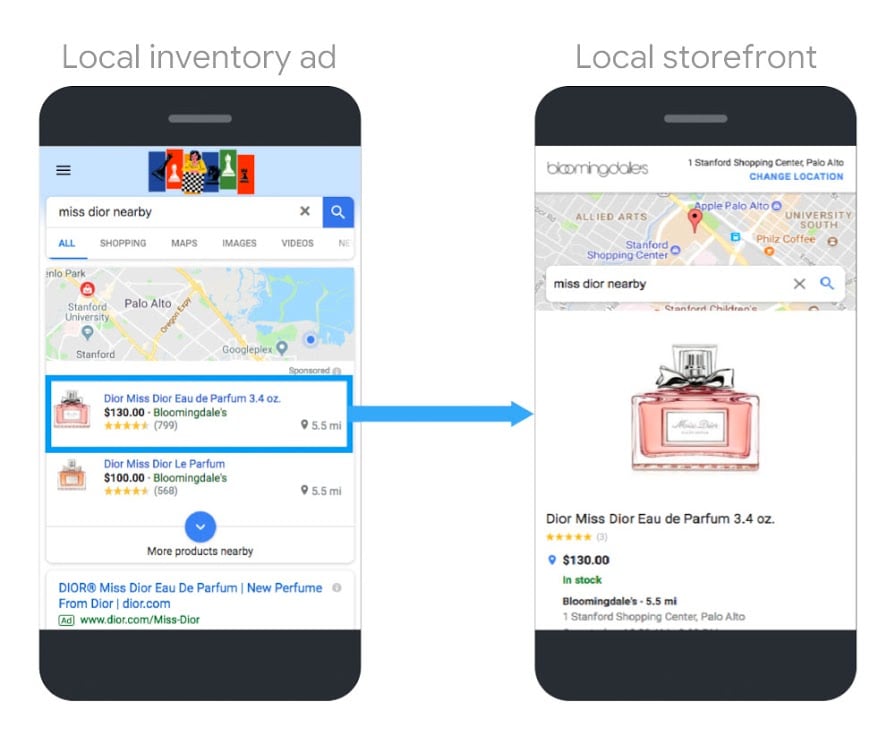 When a shopper clicks the ad, they're taken to the Local Storefront page. This features the product that was searched as well as information about the physical store.
Developing a web-to-store strategy with Google Local Inventory Ads is a great way of bridging the separation between online and offline shopping, and encourage users searching online to visit physical stores.
Increased brand loyalty through Google LIA
Switching between stores in the physical world takes effort, which is not the case online - with LIA incentivising users to go to the brick-and-mortar store, where it's more difficult to be reached by the competition, we can help increase brand loyalty.
The information you provide in your ads, providing it is of high quality and frequently updated, should be enough to turn any searcher of your products into an in-store visitor.

There are countless success stories to highlight when it comes to LIA, but perhaps the best example to illustrate a coherent web-to-store strategy is from River Island.
In total, 6% of mobile clicks on Local Inventory Ads resulted in a store visit, which equated to a 17% increase in store visits compared to standard Shopping campaigns. Return-on-ad-spend rose by 15%, while a 33% increase in sales was observed when offline performance data was included (source).
We're pleased with the results of our LIA activity so far and it's good to see targeted mobile activity driving sales in-store as well as online. Mobile offers us lots of opportunity to enhance the shopping experience through location technology and stock information, and we're excited to keep working with Google and developing in this area."

Josie Cartridge
Customer Director at River Island


How to get the best of your LIA campaigns to drive foot traffic and sales?
1. Bid Local
Effective LIA campaigns need well managed bidding strategies. Ensure you have a strategy in place to reach your shoppers who are on-the-move and ready to buy.

It hardly needs stating, but those shoppers browsing your products from their phones are far more likely to convert to in-store visitors (and purchasers). Adjust your strategy to target mobile shoppers by applying a positive mobile bid adjustment to your Shopping campaigns.



2. Adjust LIA campaigns for opening and high traffic hours.
Push your ads when your audience are most likely to be searching. Although you will probably want to keep your ads running all the time - it's the peak hours when you want to place your highest bids.
3. Adjust for physical location.
It's possible that searchers all across your region will be interested in your shop and products. However, searchers within a 15 mile radius are much more likely to visit.

Consider increasing bids for a 15 mile radius around your different locations in order to reach those users who can easily reach you. You can also bid incrementally more or less depending on the user's distance to your shop.





4. Show your LIA ads every day, not only for seasonal events
For shops who are launching their first web-to-store strategy now, the first mindset might be based around major holidays when traditionally you see the best sales.
However, advertising online only for these special occasions misses the real power of online advertising. Make LIA part of your overall strategy by keeping them running every day and measuring the performance.



5. Don't completely separate LIAs from standard Shopping Ads

Google's Local Inventory ads serve a completely different purpose than Google Shopping ads. If you completely separate your LIA and shopping campaigns you run the risk of cannibalizing clicks.

Instead, Google recommends enabling local ads from one of your existing online Shopping campaigns. The result is that Google can then display the most relevant of your ads at the right time.


6. Ensure your LIA campaign data can be easily updated
For your LIA ads to keep running, you need to make sure that your feeds are always kept up-to-date with the latest changes to stock levels, sales pricing, new product ranges, etc.
Google recommends that you refresh your Local Products feed at least once a week and Product Inventory feed once a day.

That's where Product Feed Marketing tools like WakeupData can help you out. We prepare your local inventory data, optimize it using the Google requirements and setup regular schedules to automatically reimport your data.
The result? Your LIA campaigns are continually updated automatically and your shoppers are always provided with the information they are looking for.

Launching a web-to-store strategy with Local Inventory Ads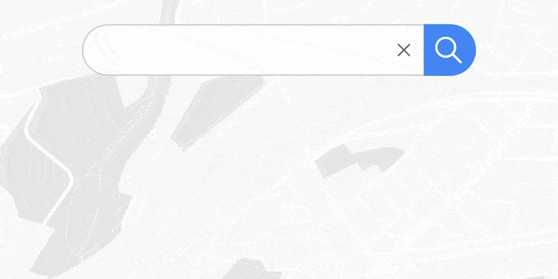 Be sure to specify your exact goals before starting any LIA campaigns. Measuring results can only be achieved through careful planning.
Is the goal to increase foot traffic? Increase sales of specific products? Are you pushing sales over time, in a specific season, or during off hours?
By selecting WakeupData to get you started with LIA campaigns, you get access to a number of unique benefits:
Free Onboarding & setup
Support
Expert guidance throughout the signup and validation process
LIA needs data, WakeupData are the data experts