The 7 Best Price Comparison Websites to Increase Your Online Sales
Posted on November 12, 2018 (Last Updated: July 14, 2021)
Comparison shopping engines (CSE's) give eCommerce sellers the ability to attract new customers, increase their sales, and go head-to-head against their competitors. We've compiled a list of the top price comparison websites which will help you to increase your online sales.
How do Price Comparison Websites Work?
Comparison shopping websites are channels which collect product information and display that collective information on a single results page in response to a shopper's search query.
These shoppers can compare prices, shipping options, and services from multiple retailers on a single page and choose the merchant that offers the best overall value.
Some price comparison tools works by asking you to scan specific barcodes of products, while others allow you to type in the product name to find what you are looking for.
Upon searching, price comparison tools will show you a list of retailers who are selling the same product, and how much they're selling it for. Those ecommerce shoppers who are looking to save money on purchases are more likely to use a price comparison tool to help them with their research - in fact, about 81% of shoppers conduct research online before committing to a purchase.
1. Google Shopping
Google Shopping is probably the largest and best known comparison shopping engine. Products submitted to Google Shopping will also be displayed on standard Google search results and are integrated with Google's pay-per-click platform, Google Ads.
There was probably no doubt in your mind when you arrived on this list that Google would be at the top! Store owners can easily add their products to Google Shopping to drive more traffic to their stores and, since Q2 2020, can add Google Shopping Listings for Free.
What's more customers are able to add multiple filter to get full control in sorting and adjusting the products they are browsing, based on factors like price and seller.
If you are considering using Google Shopping for selling your products - you can save large amounts on your overall ad-spend by selecting a CSS (comparison shopping service) partner.

As a Comparison Shopping Partner, WakeupData is uniquely placed to help agencies save on Google Shopping, by optimizing campaigns using powerful data feed management and optimization strategies to ensure maximum ROI.
Get more info on our Google Shopping integration for your product feeds
2. Bing Shopping Campaigns
Microsoft offers the Shopping Campaigns feature within its advertising suite. Although it may seem to always be playing second fiddle in comparison to Google Shopping, Bing Shopping actually sees 12 billion unique searches around the globe - every single month (source).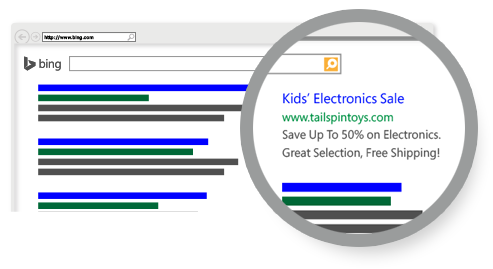 What's more, if you already have Product Ads running in Google Ads, you can save time and effort by importing those directly to your Bing Shopping Ads.
Get more info on our Bing integration for your product feeds
3. Shopzilla
The US brand operate a string of shopping comparison websites, with millions of monthly visitors. Depending on your target audience and country, Shopzilla is certainly one of the best choices for e-commerce merchants looking for some extra sales.
They have tens of millions of products listed, so the selection is wide (as is the competition!) - they currently operate websites serving consumers and retailers in the U.S, UK, French and German markets.

4. Amazon Product Ads
Amazon isn't technically a comparison shopping engine, but the system functions in a similar way. When you register for Product Ads you can upload your products manually or via FTP. Amazon will then create ads for your products using the information provided in your product file. When you set your budget, your ads will go live and you'll pay-per-click.

The global example of a marketplace is a brand you may have heard of: Amazon. They retain a 49% share of the US eCommerce market and continue their expansion worldwide, with a growing presence in the Nordics.
Get more info on our Amazon integration for your product feeds
5. ShopAlike
ShopAlike is run by Visual Meta GmbH and is an online shopping website.
They display products from multiple online stores, to save their visitors time and money - over 3500 online stores currently use ShopAlike, with 2 million products listed across 13 countries in Europe.
Check out our interview with Shopalike to find out more about your selling options.

Get more info on our ShopAlike integration for your product feeds
6. Prisjakt
Prisjakt (aka Price Spy in the UK) are a leading price and product comparison service, present in 9 countries. Their promise is that the lowest price will always be displayed to the consumer at the top of all product pages, as nobody can pay their way to a higher ranking in the price list.
They also offer a thorough shop and product reviews written by other users to give everyone the best purchasing options.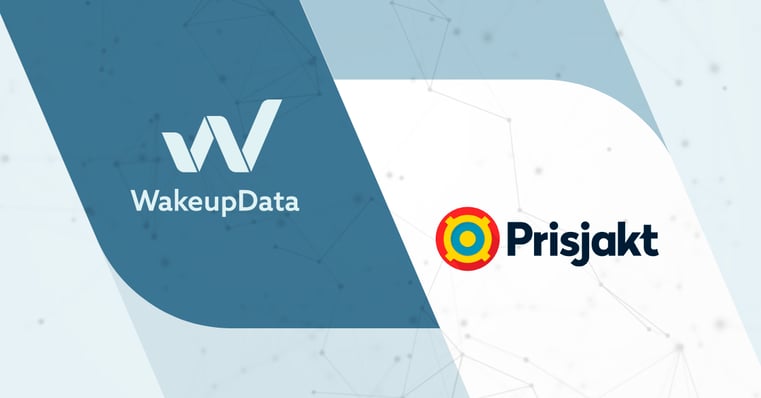 Get more info on our partnership with Prisjakt for your product feeds
7. Pricerunner
PriceRunner are the number one price comparison site in the Sweden, Denmark, UK and a leading player in France, Germany and Austria. They reach millions of shoppers across Europe through cross-border commerce.
Selecting Pricerunner as one of your sales channels means you gain access to a strong customer base - built through through their efficient service.

Getting your Products Listed on Price Comparison Websites
Managing a multi-channel strategy can be time-consuming and highly challenging. Preparing feeds that meet the different requirements for each new export - plus optimizing the data content so it isn't just being listed, but actually competing - can be a struggle for eCommerce merchants and digital marketers.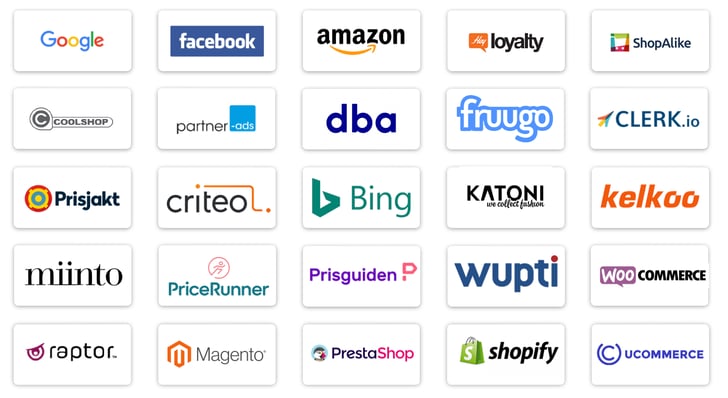 The best way to ensure you are meeting the requirements and are able to regularly update your feed is to select a data feed management platform that gives you the full toolkit of possibilities - and is easy to use.
WakeupData provide ready-made templates for multiple sales channels that are already structured to meet the specific requirements of that channel. Plus, your assigned Custom Success Manager is on hand to efficiently optimize your data to deliver a high-quality performance across your sales channels.
Then you can start to see real growth from your digital marketing efforts.
Check out our resources to hear client success stories and testimonials, or talk to one of our team today about how we can help you sell more online: